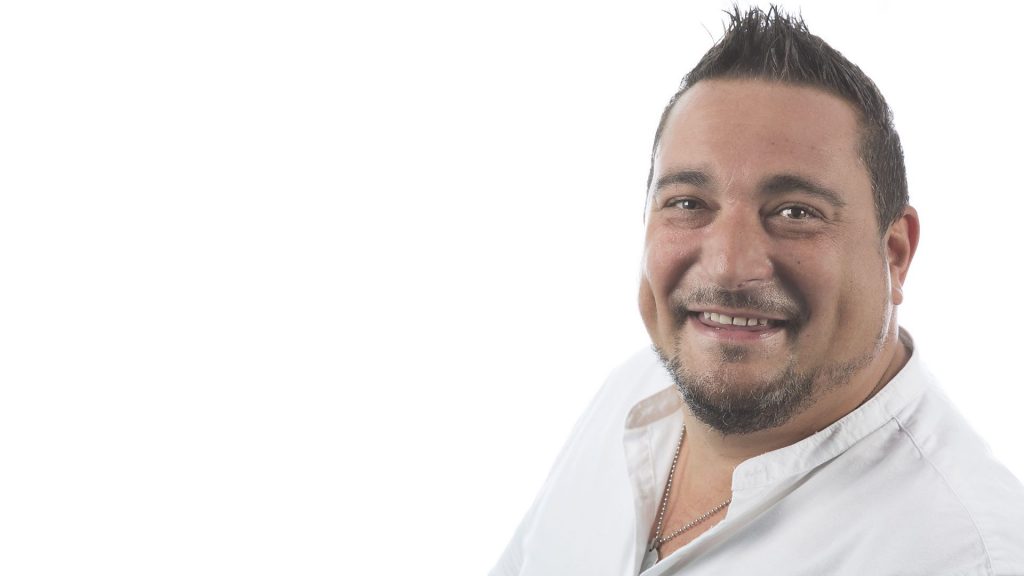 Radio Suffolk's Wayne Bavin is to be the new presenter on race nights at Foxhall replacing the popular Kevin Long who has other commitments to fulfil.
Bavin has had a long career in radio amongst other things and currently hosts the Saturday and Sunday morning shows on Radio Suffolk. He explained a little more about his professional background.
"Professionally I have worked in radio for 18 years," said Bavin. "I have worked all over the country in Birmingham, Manchester, Leeds and Sunderland. I moved to Suffolk six years ago to take over the breakfast show at Town 102. I did that for four years and then moved to Radio Suffolk. I have been going to speedway at Ipswich for five years and I am from a little town in the north east called Redcar, the home of the Bears! The Witches always seem to stuff them when they come to Foxhall!"
The radio presenter has hosted all types of events including some of the biggest names in the world of music and even appears at the Ipswich Regent each year.
"I do theatre every year too, I am in the pantomime every year at Ipswich Regent but mainly I compere and host events, which is my bread and butter. Whether it be the smallest charity ball or hosting a gig in Chantry Park a few years ago called East Coast Live, where we hosted around 40,000 people with the likes of the Backstreet Boys, Jessie J, McFly and Jason Derulo appearing, I have hosted hundreds of events of all sizes really."
Bavin explained how he got into speedway and admits he and his son have been fully fledged Witches for a while now.
"My son likes speedway, that's how I got involved, I used to take him along. When we moved here we started following the Witches and went up to Foxhall Stadium. It is a great stadium, one of the best I think and my son is now a proper Witch! He has a Witches hoodie, a Witches top and we have always gone as much as we can."
The former Town 102 host knows Kevin Long having had him on his radio show to talk all things Witches and he talked us through how he got involved at Ipswich after hosting last season's End of Season Awards evening.
"I know Kevin and used to have him on my radio show talking about the Witches. I was asked to host the End of Season Awards do last year because Kevin couldn't do it because of his commitments. I did that and Chris (Louis) liked what I did and there was great feedback from the supporters as well. I mentioned it to Chris that if he needed me to do a little bit of announcing, I would be more than happy to do it. He rang me a couple of weeks ago to say that Kevin couldn't commit to it fully because of his commitments at the Duke of Marlborough and would I like to do it. Chris wanted consistency and I think the fans want that as well."
Bavin is excited to be part of the Witches and is passionate about the town and is hoping for a successful season at Foxhall.
"There could be a bit of a backlash to start with as Kevin is very popular but I am really looking forward to it and I am passionate about the area and I think Suffolk is a great place to live and Ipswich is a great town.
"There is so much going on, Ipswich Borough Council are fantastic, you've got a great speedway track that also does the bangers, there is always something going on, so I am looking forward to being part of the Witches. It was a good season last year but I think this season is going to be our best season yet!"
Words: Henry Chard