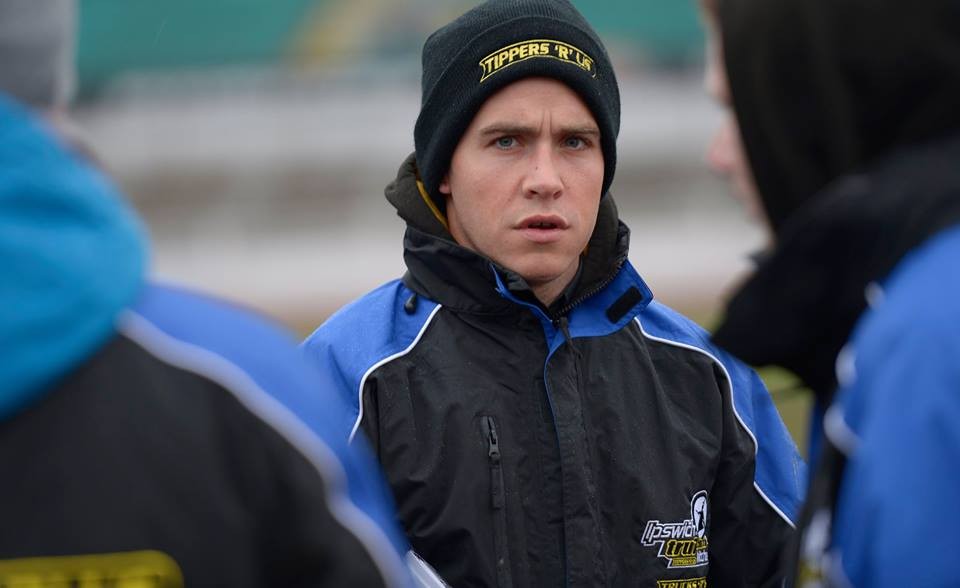 I'm really looking forward to the season now. Obviously we got the team building done pretty early, so over the winter I've spent a lot of time with the little baby but I'm looking forward to getting going again. Last year I didn't have anything to do with the team building so to have a big influence on that this year is a plus for me. It's a side that I've had a big input in building and it is one that I'm looking forward to seeing in action. I'm very happy with how the side has finished up.
Last year we went to Italy as a team and we tried to get the team together for a couple of practice days this year but that didn't happen for various reasons. A couple of them have been out to France and they're getting plenty of laps in though. Hopefully the weather is good and we can get a couple of days in at Ipswich as well before the season starts.
I learnt a lot of lessons last year and it was good to have a whole year as by the end of it I had a good understanding of what riders I want to work with and what kind of attitude I am looking for this season. The new team has been built to that and I'm looking forward to working with them. It's a good team and we'll have another go at trying to bring some trophies back to Ipswich.
We're looking for winners but you want everyone to get on as a team. If everyone can bounce off each other it will help each other. Success breeds off success so if everyone is doing well, it will help. You want a good team spirit but you want people there who are determined to win, it's no good just being there for a laugh.
I'm glad we are in a position to give British kids a chance in Danyon (Hume) and Connor (Mountain). Obviously with having two '2-pointers' at reserve it has meant we can have a stronger top end if you like. They are capable riders, we had a look at a lot of number seven riders last year and they are the best two. I'm looking forward to seeing how they progress and helping them. Being in the team they are in with Danny (King) and Rory (Schlein), it should be a good influence on them too. I think looking at the other reserves in the league and having seen enough of Danyon last year and Connor a couple of times, it gives me confidence in their abilities.
Everyone's averages will go up this season, that's how it works but I'm hoping all our top five can really push on. Nico (Covatti) has GP ambitions so he needs to push on further. Rory is a class act and will want to be number one but Danny won't want to give that up. Kyle (Newman) has ridden at number one himself so everyone will be pushing on. Cam (Heeps) is more than capable of being a heat leader too and needs to push on to that level too. They've all got to catch the one in front of them in that sense and that should be good for all of them.
The ultimate goal is to win the league but that is eight months away so you don't need to spend too much time talking about that. Before then it is a build up to that point and we'll work together to build up momentum  before the play-offs and it would be great to win the league and get promoted. That is our goal but it is tough and there are a lot of good teams and it is not an expectation, it's an ambition and an achievable goal.
I see racing Sheffield on the opening night as an opportunity for us. They are one of the favourites on paper alongside us this season and they are a strong team but I see it as an early opportunity to get an early lead on them at the start of the season. We need to get the three points at home. We don't want to slip up like we did last year in the cup either, we want to have a cup run and it is another chance to win a trophy. We need a strong start.
By halfway through last year we managed to turn things around and built a really positive atmosphere and mentality and that is something I want to continue this year. That ranges from the management, riders to the supporters, every single person and that is one thing I'd really like to see this season too.
See you all soon,
Ritchie