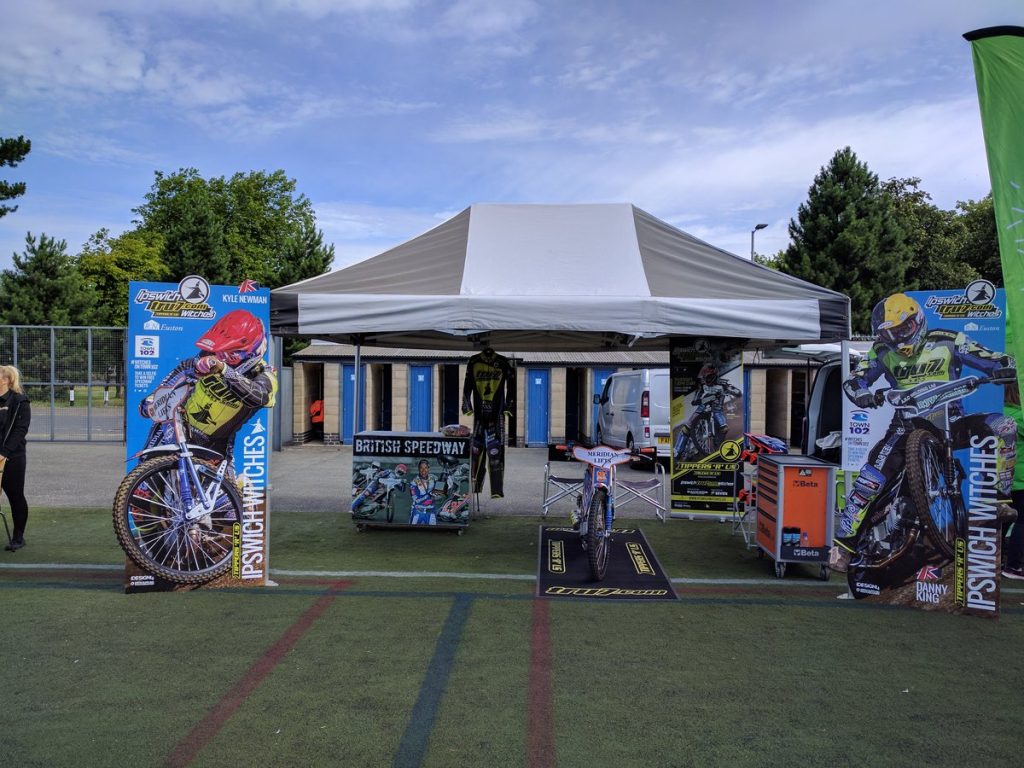 By Henry Chard
The 'Tru Plant' Witches will be at the Ipswich Town Open Day on Thursday at Portman Road from 9.15am until 2.00pm.
The club have been regulars at the popular event since the partnership began between the two sports teams and are looking forward to another enjoyable day this year with the event being free to attend. It is hoped that Cameron Heeps, Coty Garcia and Mark Riss will be at the Witches stand signing autographs before heading off to Redcar later that morning. There will be a 'pit bay' set up for fans to get a closer look at a speedway bike and the equipment involved in the sport.
We look forward to seeing many of you on Thursday and come and say hello to us!
Taken from www.itfc.co.uk:
Paul Hurst and his first-team squad will kick off the Club's Open Day on Thursday July 26 at Portman Road with an hour long signing session.
The new Town boss will join his players in signing autographs and posing for pictures with supporters from around 9.45am before taking part in a training session on the main pitch.
The hugely popular event, which saw more than 5000 attend last season, will be free to enter as always, with gates opening at 9.15am.
The Club will do everything to make sure as many people as possible get autographs and photos, with 2000 accommodated last year but arriving early is recommended.
There will be loads of fun activities also available in the FanZone for youngsters and the not so young, including inflatables; Go Ape – Segways; tennis with the Elena Baltacha Foundation; golf with Seckford Golf Club; Sand arts; face painting as well as the chance to 'drive' a fire engine and a double decker bus, plus loads more.
Club mascots Bluey and Crazee are likely to take on all-comers in the mascot race on the main pitch after training, with youngsters also able to take part in fun footie coaching sessions.
There will be plenty of food and drink – and ice creams – available and the weather forecast is looking good. Tap water will be available to youngsters in the bars and the Club stresses to parents and guardians the need for protection from the sun for children.
Entrance for the signing session is via Gate 17 while entry to the main FanZone area for the activities is via Gate 1B.
"It's always a popular day at the Club and the chance for supporters to come down and meet the players and also take part in the fun activities," Town's MD, Ian Milne, told the Club website.
"It's a good way to start the season with everyone together and of course, with a new manager, it's a new era this year as well."