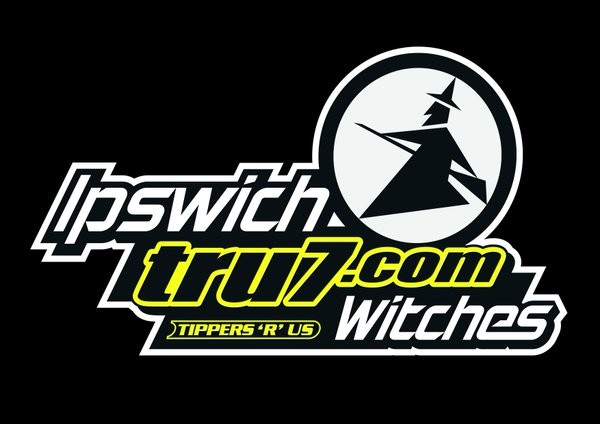 The 'Tru7.com' Witches and Ipswich Town Football Club are delighted to announce a partnership between the town's two professional sports teams.
In recent seasons the two clubs have shown their support for each other on social media and the promotion and support of each other's events will continue in the new partnership. Fans at Foxhall will notice a new name on the air fence as the football club's 'ITFC – The Venue' will have their own panels trackside. 'The Venue' offer some of the best Conferencing and Events facilities in the Suffolk area as well as unrivalled matchday hospitality at Portman Road.
There will be more of a Witches presence at Portman Road too as we are excited to announce that the club will sponsor a first team player throughout the 2017/18 season. The player will be confirmed in the near future so that Witches fans can get behind their Tractor Boy.
Witches Promoter Chris Louis says it is a good time for the clubs to come together and feels the town should be proud of the two clubs.
"I think it is a good time for the two clubs to be supporting each other," said Louis. "We have both had so much success over the years and if you look through history it has often come at the same time! I don't know why he haven't done more before now but we are really proud and pleased to be supporting the town and football club.
"They are two clubs with a great history and heritage locally and it is important for us to be supporting each other and we are pleased to be doing it. We are two brands for Suffolk and Ipswich to be proud of."
ITFC Director of Sales Rosie Richardson agreed with Louis and said that now was the right time to link up.
"The people of Ipswich show a great deal of loyalty in their support for the town's two professional sports teams and there is a large cross-over in terms of the two fan bases," said Richardson. "It therefore seemed natural for us to strengthen ties with the Witches and we are looking forward to working with them.
"The partnership started to take shape during 2016, when the social media teams at Ipswich Witches and ITFC began to promote each other's meetings and matches via Twitter and Facebook. Now seemed the right time – with the Witches' season in full swing and ITFC about to embark on the 2017-18 campaign – to strengthen relations between the two clubs via a number of promotional channels."
Richardson is hoping the two clubs can move forward together successfully and strike up a long term relationship.
"Our intention is that this partnership will grow and develop over the coming months and years. As part of that, the Witches will once again have a presence at the annual ITFC Open Day which is taking place on Thursday 27th July. We are looking forward to working together and to a successful season both at Foxhall and at Portman Road."
Henry Chard, Digital Media Manager at the Witches, says a closer bond between the two clubs has been something he has been keen to establish in the past few years.
"When I started working with the Witches, it was something I was really keen to do and I'm really pleased that there is something in place now," said Chard. "As a lifelong fan of both clubs, to me it seemed logical for the two to unite in some way and help support each other's events.
"A lot of football fans come to speedway and vice versa and hopefully with both us of supporting each other going forward, we can encourage sports fans from both clubs to do the same. Growing the club's presence is something we are constantly working hard on behind the scenes and this partnership is really great news going forward."