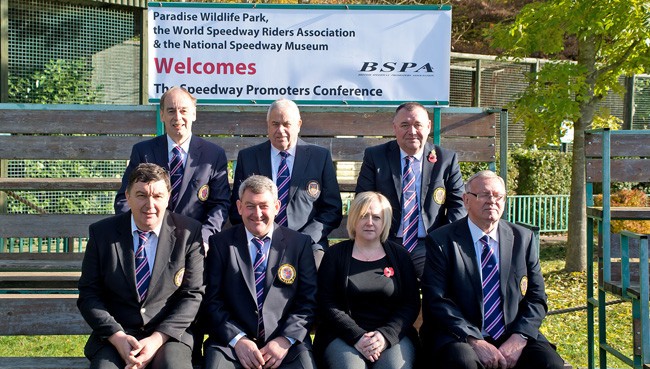 British Speedway is ready to bounce back in 2017 after the biggest revamp of the sport in modern history with the Witches riding in the newly named SGB Championship (formerly the Premier League).
Club bosses have spent three days voting through plans to restructure league racing in the UK which sees both Rye House and second tier champions Somerset taking the plunge with promotion to the top flight.
And there's good news for fans of troubled Leicester and Belle Vue with both clubs, who boast a rich heritage, ready to come to the tapes again and at the top level.
Workington are expected to take their place in the Premiership, but this is subject to confirmation.
The leagues have been rebranded Speedway Great Britain (SGB) Premiership and SGB Championship and promotion and relegation has been introduced with the leagues coming closer together.
The winners of the Championship play-offs will race the Premiership's bottom club to decide who rides in the 2018 SGB Premiership.
The same rules and race format, last year's PL programme, will apply to both leagues. That means tactical rides are available when 10-points down from heats 5-12.
The injury rider-replacement rule will also now be in place in both leagues.
And the season will start with Knockout Cup meetings at both levels before the launch of the exciting new leagues.
All riders will now have one average, based on Premier League figures, for team building purposes with a 50-point limit for the top division and 40 for the Championship.
It means riders who only raced in the Elite League last season will see their average increased by 1.4 to bring them in line with Premier League averages.
The only difference in team building rules between the leagues is that Championship clubs must include a British youngster with a three-point average.
And in a bid to help young riders get team spots, any rider who hasn't achieved a three-point average will come in on a minimum of 2.
No team changes will be permitted in either league after July 31.
The British Speedway Promoters' Association also intend to work with the new Gerhard engine after a visit to the Switzerland base of the GTR. This will reduce costs for riders with engines typically needing a fraction of the servicing of other engines. More details will follow once the arrangement is concluded.
Promoters feel this dramatic revamp was necessary in a financially challenging climate and whilst chairman Keith Chapman admits there is an element of cost cutting there is plenty for fans and sponsors to be excited about.
He said: "This was probably the best AGM I've been to in all my time in the sport.
"There was a genuine desire to try and change things and secure the future of league racing in the UK. I certainly think we have done that and I'm very excited about the months ahead.
"Every promoter acknowledged something had to be done after some very difficult times for the sport – now we've done something and I'm looking forward to a bright future."
Vice Chairman Rob Godfrey said: "I believe we have achieved a total restructuring of British Speedway.
"We have created leagues which are sustainable and have a structure with promotion and relegation and the same rules.
"Now we have rebranded the sport, it's time to deliver."
SGB PREMIERSHIP 2017: Belle Vue, Coventry, King's Lynn, Leicester, Poole, Rye House, Somerset, Swindon, Wolverhampton.
SGB CHAMPIONSHIP: Berwick, Edinburgh, Glasgow, Ipswich, Newcastle, Peterborough, Redcar, Scunthorpe, Sheffield, Workington* (*subject to confirmation).
Two home, two away, top four into play-offs.
KNOCKOUT CUP DRAW:
PREMIERSHIP: Preliminary: Somerset v Leicester. 1st Round: Rye House v Swindon, King's Lynn v Leicester or Somerset, Wolverhampton v Coventry, Belle Vue v Poole.
CHAMPIONSHIP: Preliminary: Peterborough v Redcar, Workington v Newcastle. 1st Round: Scunthorpe v Peterborough or Redcar, Glasgow v Workington or Newcastle, Berwick v Ipswich, Edinburgh v Sheffield.
MAJOR EVENTS VENUES:
BRITISH FINAL: TBC
PREMIERSHIP RIDERS' INDIVIDUAL: Belle Vue
PREMIERSHIP PAIRS: Rye House
CHAMPIONSHIP RIDERS' INDIVIDUAL: Glasgow
CHAMPIONSHIP PAIRS: Somerset
CHAMPIONSHIP FOURS: Peterborough
MANAGEMENT COMMITTEE: Keith Chapman (Chairman), Rob Godfrey (Vice-Chairman), Chris Van Straaten, George English, Colin Pratt.