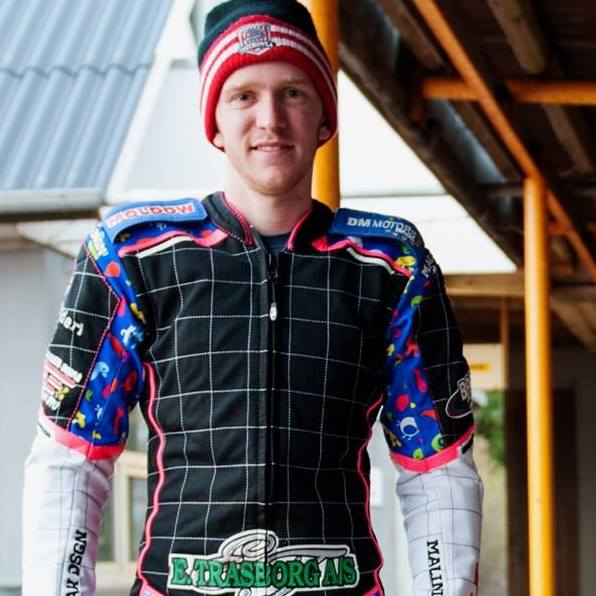 By Henry Chard
The 'Tru Plant' Witches have completed the signing of Jonas Jeppesen as an injury replacement for Michael Härtel and the Dane will make his debut away at Sheffield next Thursday, subject to BSPA approval.
Härtel has been ruled out for a minimum of six weeks after breaking his arm in a Long Track crash earlier this month and with a busy period ahead, the management have signed Jeppesen as an injury replacement.
The 20-year-old comes in on a 5.20 average and will ride at number two. Jeppesen rode for the Somerset Rebels in the Premiership earlier this season before being dropped and this will be his first taste of Championship speedway.
Team Manager Ritchie Hawkins says that Jeppesen will settle into British speedway with the Witches and was a ready-made replacement for the German.
"Somerset would have liked to have kept him, so I looked at his scores and he seems to have been doing ok for his first season in British speedway and has only done a few meetings," said Hawkins. "We have a lot of meetings in the next two months so he should settle into riding in this country with us."
"We expect the same from him as we did from Michael. Michael was doing well and progressing and doing the right things off the track. He was learning all the time and that's what Jonas will have to do. We will see how it goes and in a sense he was a ready-made replacement with Michael getting injured and it is a like for like swap and I'm glad Chris (Louis) has got the deal done quickly."
Jeppesen Factfile
Date of Birth: 3 January 1998, Bramming, Denmark.
British career:
2018 Somerset
Honours:
Danish Under-21 champion: 2016