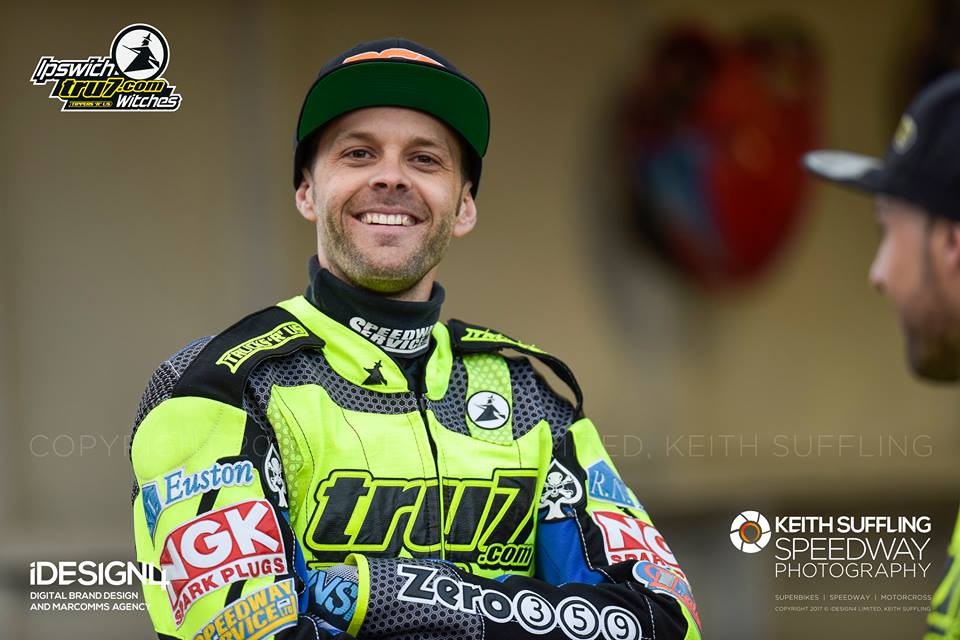 'Tru7.com' Witches rider Rory Schlein has been handed a place in the Premiership with reigning champions Wolverhampton Wolves.
The Australian replaces Adam Skornicki and Schlein says he has sympathy with the Pole but is pleased to get his chance at the top flight again.
"I think after Tuesday night it was written on the wall," said Schlein. "I know Adam has been struggling and has had some new machinery that he has been trying out and it hasn't worked out for him. I can sympathise with him, I have been there and have been on the receiving end of losing your job and it sucks, it does not matter who it is, I feel the same for everyone.
"I have got to take advantage of it though and I'm looking forward to it. We originally wanted to do both leagues and we did have some offers in the off-season that didn't materialise but now I've got my chance and I want to hit the ground running."
The 32-year-old says the Monmore Green track has always been to his liking and is looking forward to continuing that form on in home kevlars.
"I have always gone reasonably well there and I have had some really good meeting there. I have always been competitive there and it's a track that a lot of people enjoy. It's a track for intelligent riders but you still have to be fast. Like I said, I've done well in the past and I don't see why I can't carry on doing that in Wolves colours."
Schlein says he is feeling great after recovering from an injury hit 2016 and is enjoying being back at Ipswich this season.
"It's amazing what happens when you're pain free and you haven't got other things going on. You are just concentrating on riding your bike and having a bit of luck goes a long the way too. I'm reasonably happy with how things are going and we will just take every meeting as it comes, because I look at every meeting as a bonus.
"It's been very relaxing back at Ipswich, there is less stress, less drama. You turn up and everyone knows what their job is and all I have to worry about is riding my bike and that is how I like it."
Words: Henry Chard
Date of Birth: 1 September 1984, Darwin, Australia
British career
2001-02 Edinburgh, Sheffield II
2003-04 Edinburgh, Belle Vue
2005-07 Coventry
2008 Coventry, Ipswich
2009 Coventry
2010 Coventry, Peterborough
2011-12 Belle Vue
2013-16 King's Lynn
2017 Wolverhampton, Ipswich
Honours:
South Australian State U16 Champion: 1998, 1999, 2000
Australian U16 Champion: 2000
Australian U21 Champion: 2003,2004
South Australia State Champion: 2004, 2005, 2006, 2007
Elite League Riders' Champion: 2011, 2013
2017 Witches form
Meetings: 7
Rides: 34
1st: 18
2nd: 7
3rd: 7
4th: 2
Points: 75
BP: 2
World Cup Record
7 meetings, 36 points, 1 Bronze medal