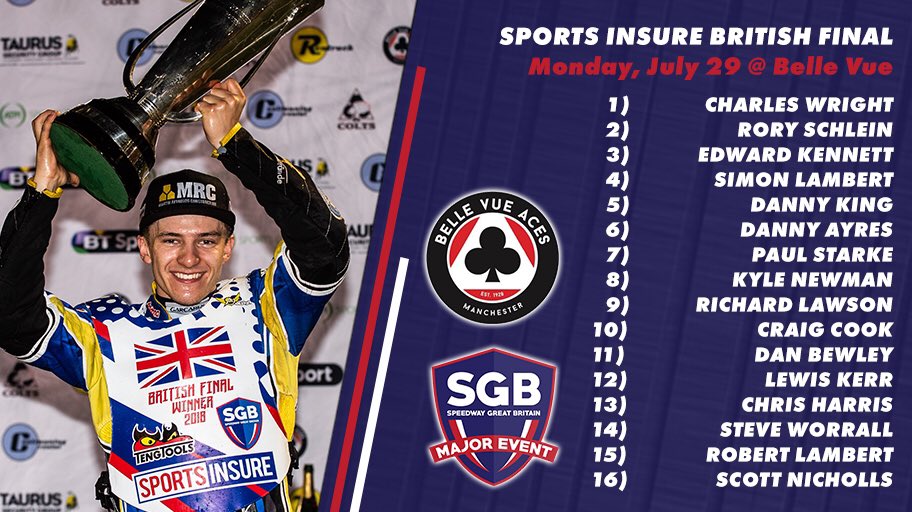 By Henry Chard
WHEN AND WHERE…
The 2019 British Final takes place at the National Speedway Stadium on Monday 29th July, starting at 7.30pm, live on BT Sport.
THE LINE-UP…
1. Charles Wright 2. Rory Schlein 3. Edward Kennett 4. Simon Lambert 5. Danny King 6. Danny Ayres 7. Paul Starke 8. Kyle Newman 9. Richard Lawson 10. Craig Cook 11. Dan Bewley 12. Lewis Kerr 13. Chris Harris 14. Steve Worrall 15. Josh Auty 16. Scott Nicholls
REFEREE: D. Hartley
VENUE: National Speedway Stadium
WHAT'S THE STORY?
The 'Tru Plant' Witches are well represented at Monday's British Final with four Ipswich riders competing for the title. Captain Danny King, Richard Lawson, Chris Harris and Edward Kennett all head to Manchester for the showpiece event with ambitions of becoming the new British champion and in the process becoming the wildcard for the British Speedway Grand Prix at Cardiff in September. Both King and Harris have experienced being crowned Britain's number one with King winning at the National Speedway Stadium in 2016. Harris is a three-time champion winning in 2007, 2009 and 2010 at both Monmore Green and Wimborne Road. Kennett has come close to lifting the title on several occasions, reaching the final in 2007, 2008, 2009, 2011 and 2012, with his best performances coming in 2008 and 2009 where he finished runner-up. Lawson's best performances came in 2015 and 2016 where he reached the semi-final stage. Robert Lambert will not be able to defend his crown after pulling out of the event due to injury after two big crashes in recent weeks. Amongst the field is former Witch Scott Nicholls who has seven British titles to his name. We wish our riders all the best and hope that the trophy is brought back to Foxhall once again.
FROM THE MANAGER…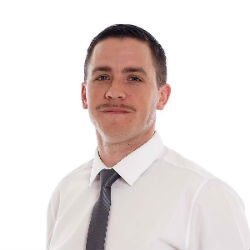 'Tru Plant' Witches team manager Ritchie Hawkins looks ahead to Monday's event…
"I will be going on Monday to support all of them and will be in the pits with them. Danny will be going there looking to get another title, the same as Chris will be. They have both won it and know what that feeling is like and I'm sure it's a trophy they want back. Chris has been up and down this year but hopefully he can have a good one.
"Eddie has a good record in British finals and I think everyone knows how talented and capable he is. I am sure he will do very well in that meeting. Looking at the line-up, Richard should be going there with the aim of being British champion. I hope he goes to Belle Vue with those hopes as he is capable of achieving it and how brilliant would it be to have a Witch at the top of the rostrum?"
THE CONTENDERS…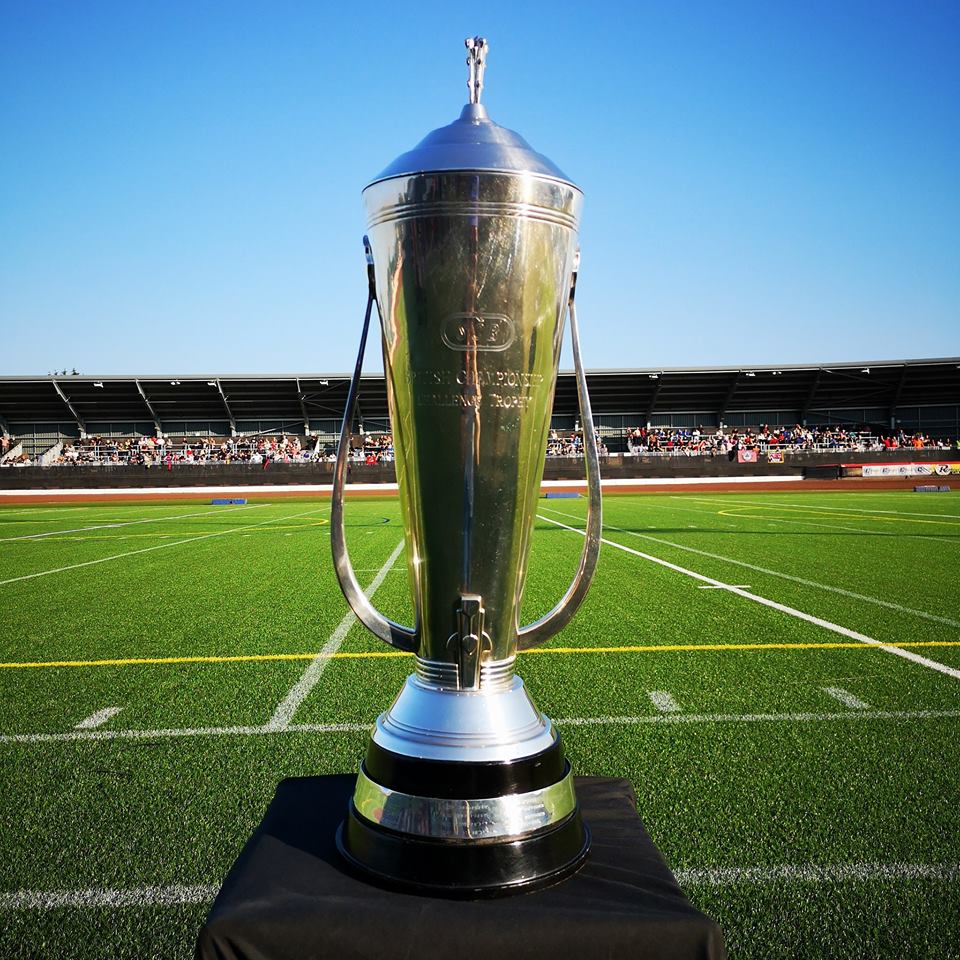 With defending champion Lambert out, it blows the competition wide open. Former champion Craig Cook has plenty of experience at the National Speedway Stadium and will be looking to win back the title despite riding with a wrist injury. Belle Vue's Dan Bewley will ride at his home track and he finished second in 2018. Australian Rory Schlein will be hoping to be the first overseas winner of the event since Ivan Mauger in 1972.
ON THE ROAD…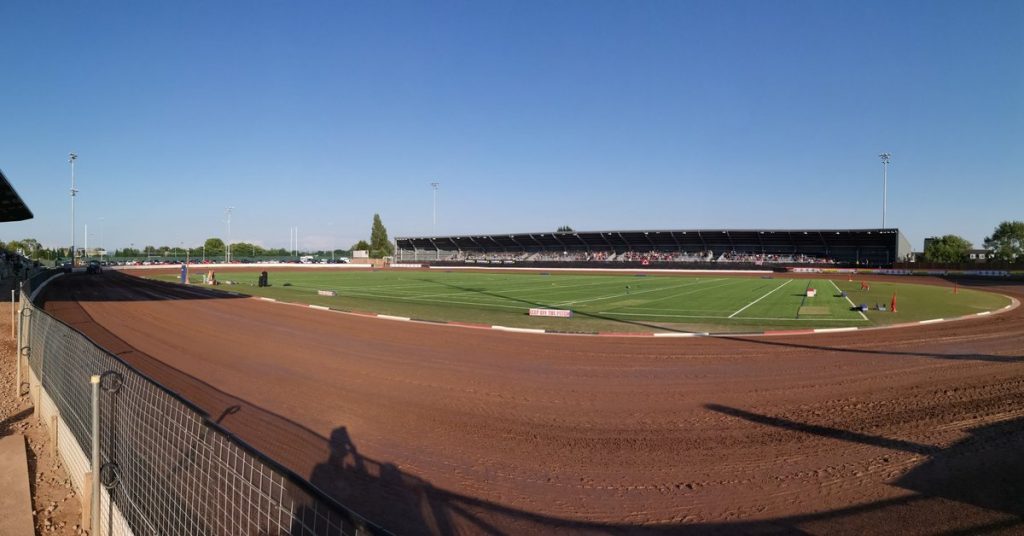 The National Speedway Stadium track measures at 347 metres with the track record belonging to Niels-Kristian Iversen who set a time of 58.2 in July of 2016. Ticket information can be found here whilst useful information about your visit and travel information can be found here.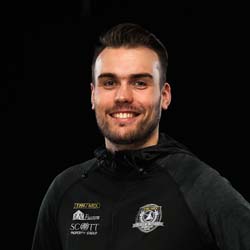 Digital Media Manager at Ipswich Speedway