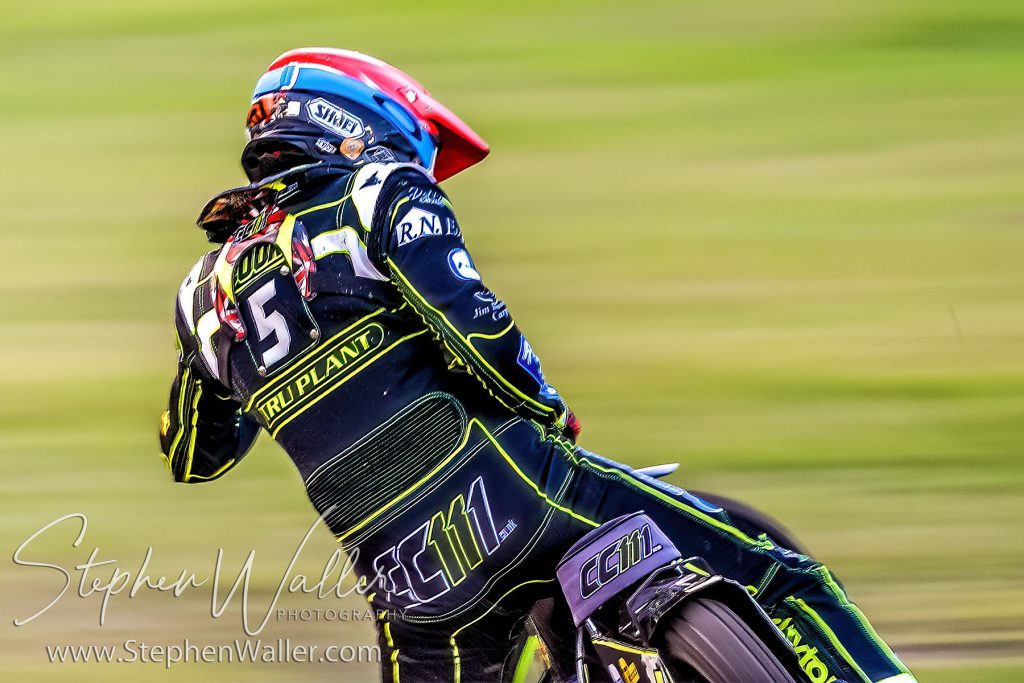 By Henry Chard
THE SCORES
1st Ellis 2nd Bewley 3rd Wright
Qualifying scores: Adam Ellis 13, Charles Wright 12, Dan Bewley 12, Chris Harris 11, Kyle Howarth 10, Scott Nicholls 10, Craig Cook 9, Lewis Kerr 9, Steve Worrall 8, Danny King 6, Simon Lambert 6, Rory Schlein 5, Richard Lawson 5, Ben Barker 3, Anders Rowe 1, Paul Starke 0. Reserves: Jack Smith & Paul Bowen
Semi-final: Bewley, Harris, Howarth, Nicholls
Final: Ellis, Bewley, Wright, Harris
REFEREE: G. Flint
VENUE: National Speedway Stadium
WHAT HAPPENED?
It was a disappointing night for the four Ipswich 'Tru Plant' Witches that competed in Monday's 2021 British Final at the National Speedway Stadium with their hopes ending at the qualifying stage as Adam Ellis won his first British title.
The Witches were well represented at the event with Danny King, Craig Cook, Anders Rowe and Paul Starke taking their place in the line-up. Starke was a late call-up from reserve and had a night to forget as he failed to score whilst Rowe picked up a point on his debut. Cook and King went into the meeting as two of the favourites for the title, but King struggled and exited on six points. Cook finished with two wins but left it too late to qualify, finishing on nine points, one short of qualification for the semi-final.
King and Cook came up against each other in heat two and it was King who made a good start, but he was passed by race winner Chris Harris coming out of the second turn and was then pushed wide by Kyle Howarth on the third turn of the opening lap allowing Cook through into third. Starke finished fourth in heat three as Dan Bewley won the race and it was the same result for Rowe in his opening ride in heat four which was won by Steve Worrall.
Cook didn't make the start in heat five but battled hard all race to get amongst the points and looked like he had settled in third, but he couldn't hold off Bewley and was passed on the final lap and finished at the back with Charles Wright taking the chequered flag. Starke made the gate in heat six but similarly to King in heat two he was pushed wide by Howarth going into the third turn of the opening lap and then packed up as Howarth went on and won and Rowe finished third. King was out in heat seven and he and Steve Worrall traded places for second, but it was the Belle Vue man who made it stick, meaning the Ipswich skipper had to settle for a point with Lewis Kerr the race winner.
Cook picked up second in heat 10 as Ellis won comfortably but Rowe couldn't add to his tally in heat 11 as Bewley got the better of Harris at the front. King had to work hard to pass Ben Barker for second in heat 12 as Starke couldn't make an impact at the back and Wright picked up another three points at the front.
King was out again in heat 13 and had to settle for second as Ellis won by some distance once again and Rowe finished fourth. Cook produced a great move on the third and fourth turn of the opening lap to go from third to first to get his first win in heat 15 as Starke came in at the back.
Starke was left trailing at the back again in heat 17 and he pulled up to end his night without picking up a point as Harris claimed the race win. King was in the mix in heat 18 and a late charge almost saw him hit the front, but he was edged out and finished third behind Rory Schlein and Bewley, meaning his night was over on six points. Cook won heat 20 from the gate with Rowe at the back but it was too little too late for Cook who missed out on the semi-final by a point, finishing on nine points. Rowe's debut in the British Final ended with a point.
Bewley and Harris progressed from the semi-final, but no one could stop Ellis in the final as he saw off Bewley and Wright to lift his first British title.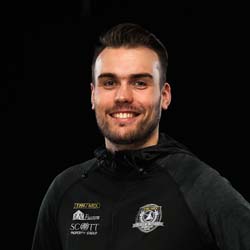 Digital Media Manager at Ipswich Speedway