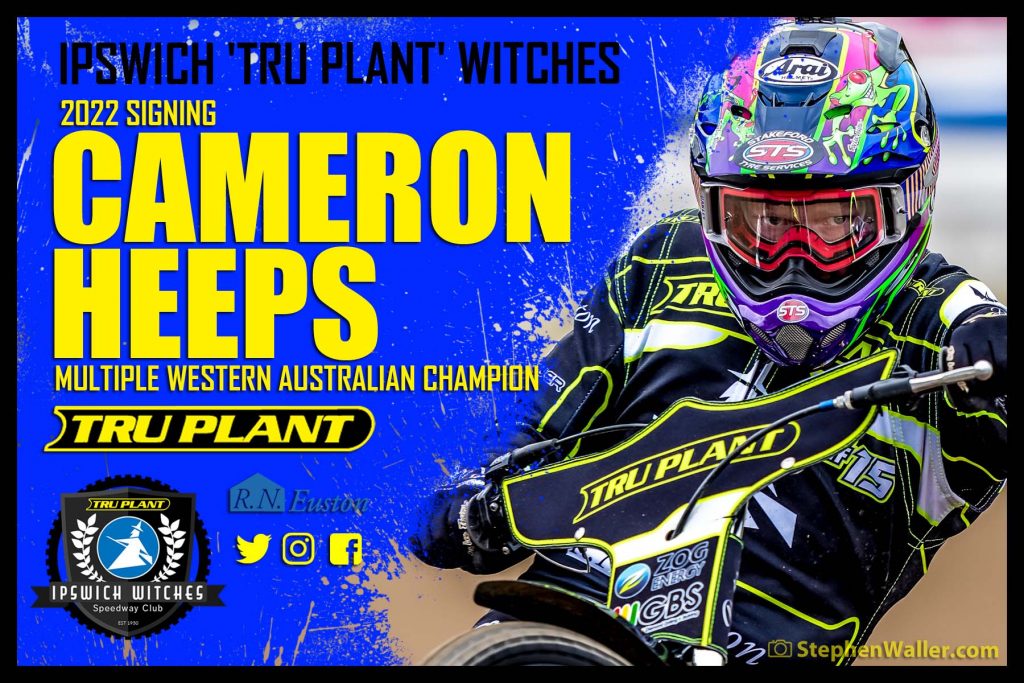 By Henry Chard
The 'Tru Plant' Witches welcome back club asset Cameron Heeps for the 2022 season.
Heeps was part of the 2021 side before he picked up a bad shoulder injury and was replaced but remained in contact with the management throughout the season.
"Obviously, I am very good mates with Ritchie (Hawkins) and Chris (Louis) and even after they dropped me last year, I played squash with Chris on Tuesdays, so I am always in contact with them," said Heeps. "I understood why they had to let me go and they understood where I was at. We sat down and had a few chats and sorted out where we both want to be next year and that was it."
The Australian enjoyed a fine year with the Witches in 2019 and has been left frustrated at not being able to carry that form on due to the cancellation of the 2020 season and his injury in 2021 but remains determined to put things right in 2022.
"Last year was such a shame as I came off a good season in 2019. We struggled at the start last year and it felt like we were getting somewhere and then the injury came and that knocked me back. I thought I would be alright and then lost my job at Ipswich and that cut deep. It was a struggle, and I muddled my way through and tried to pay the bills and wrote the year off. I want to make this year a better year.
"It seems to be a pattern, I said to Ritchie I want to break that pattern. I seem to have a good year and then a bad year follows it, but I wanted to break that. I felt like I was in the mental place to break that but once the injury hit me, I was back to square one in that struggle, and I couldn't figure my way out of it. I'm going back to Australia in a few weeks to reset and I'm going to take a bike there and do a lot of practicing and get back to where I need to be. I'm happy in Suffolk, I have got a fiancé and we are really happy but maybe a bit of time at home away from everything and doing my own thing with practice, it can only help."
The 26-year-old will begin his ninth season at Ipswich in the new year, a place he calls home and is eager to repay the trust shown in him by team manager Ritchie Hawkins and promoter Chris Louis.
"Chris gave me my chance at Mildenhall and then the following year once I was old enough, he put me in the Ipswich team. I feel like I have got something to prove to Chris, that is the way I think. If someone has looked after me then I will do everything I can to look after them. I want to prove to Chris and Ritchie has been team manager for a few years and they have shown trust to give me that chance and I want to show it was worth it. Ipswich is a home away from home for me, everyone at Ipswich is so cool and it is a family environment and I want nothing more than to see us in a Grand Final."
Heeps is excited to be racing alongside former world champion and compatriot Jason Doyle and will be looking to pick up anything he can from the Grand Prix star.
"What more can you say, it is an honour. I get on pretty well with Doyley and I always ring him to ask if he has got anything to sell as all of his stuff is immaculate, He has always been really cool with me and I can't wait to be in the team with him and learn off him. I'm getting on a bit now but I'm still quite young to take it all in and see what he is doing differently and hopefully it will be a good year."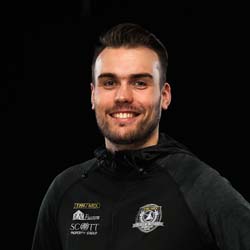 Digital Media Manager at Ipswich Speedway