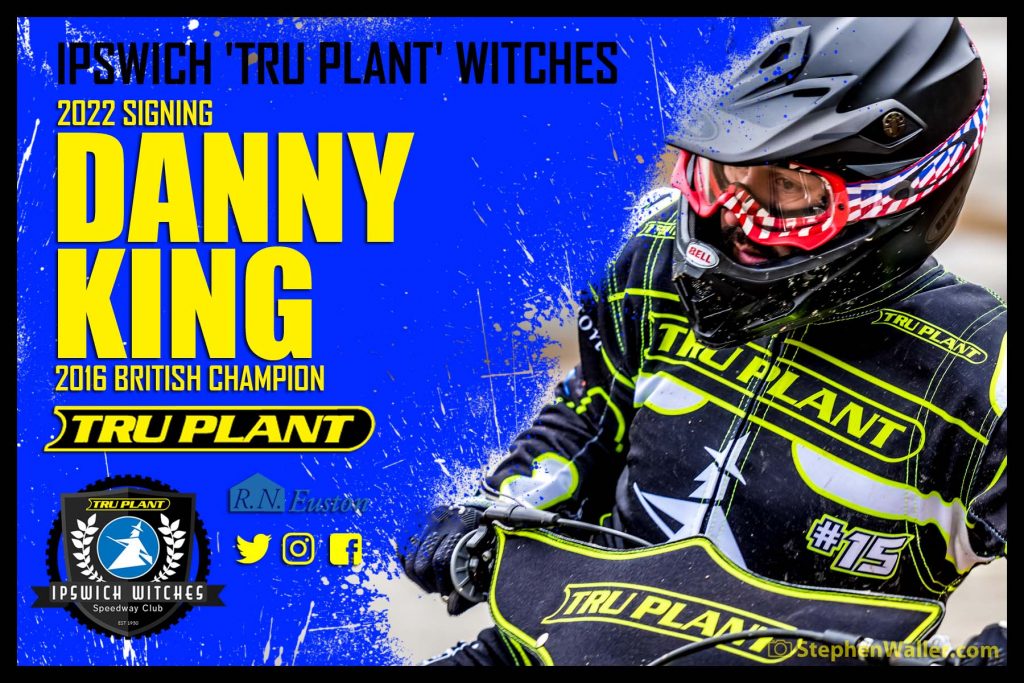 By Henry Chard
The 'Tru Plant' Witches have confirmed the return of skipper Danny King for the 2022 season.
King has been with the club for the past six seasons and the new campaign will be his thirteenth in Suffolk, so it is no surprise to hear the captain speak at length of his love for Ipswich.
"It is an easy decision for me, and I think the feeling is mutual," said King. "Everyone knows how fond I am of the club and I always go back to it, but they gave me my chance when I was 16 years old and put me straight in at the deep end in the Elite League back then and I firmly believe that made me the rider I am today as that brought me on so much.
"I didn't want to leave Ipswich in the first place when they dropped down years ago, but I wasn't ready to, so I went off and went to Birmingham and things like that. When I came back to Ipswich when I was allowed to double-up it was an easy decision, it is my home, and it is where I always want to be. When it comes round to the end of the season Chris (Louis) is aware, I want to come back and it is nice that he feels the same, so it is an easy deal.
"Chris and John (Louis) looked after me and Chris has always been someone I've gone to for advice in speedway whether I'm riding for him or not. He is someone I've felt comfortable around and I know that he will steer me in the right direction if I'm ever unsure. We have built up such a relationship now it just works, we are like a family really."
The 35-year-old enjoyed a tremendous season on a personal level in 2021 but his dream remains to win a trophy in Ipswich colours.
"I don't know if it is because the season started later but normally come October I have had enough after a long hard year but this year things were going well, and I was disappointed when it finished. My dream is to win silverware with Ipswich, and I will do my upmost to make that happen as I do every year."
The 2016 British champion has already begun preparations for the new season and is excited by the team the management have put together so far.
"We have started stripping bikes now which is good, and we are back in the workshop this week getting everything else stripped and sorted. Then we will start ordering new bike parts and getting ready to build bikes in January and then it is a case of going around and catching up with sponsors and giving them some thank you gifts, the usual stuff at this time of year. I'm a big family man and Christmas is a time for them and that is a couple of weeks I really enjoy.
"I'm really pleased with the team; it is solid from top to bottom, and I think it is going to be good. We are yet to see how it is going to be finished but so far so good!"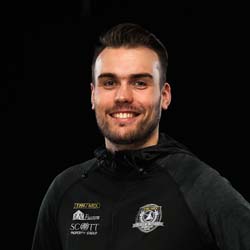 Digital Media Manager at Ipswich Speedway