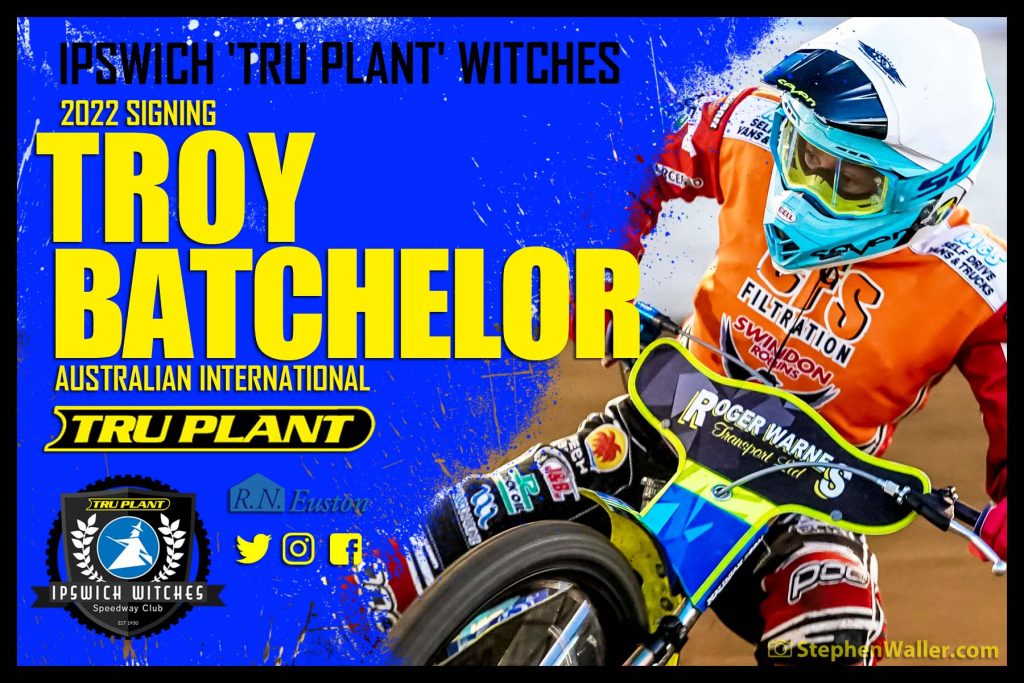 By Henry Chard
The 'Tru Plant' Witches have completed their team for the 2022 season with the signing of Troy Batchelor.
The Australian revealed that he was close to joining another club before an offer from Ipswich promoter Chris Louis changed his mind.
"Chris sent me a message thinking I was already fixed up which I was pretty close to going somewhere else, but it all worked out in the end," said Batchelor.
The 34-year-old had a spell at Foxhall back in 2009 and admitted that being close to home was a big pulling factor in deciding to join the Suffolk side.
"Being close to home is nice and to be paired up with Jason (Doyle) again will be nice and I pretty much know everyone in the team. It'll be a good team and we will be able to achieve something together. I rode for Ipswich back in 2009 so I have been a Witch before so I'm coming back again, I guess!"
The former Grand Prix rider formed a formidable partnership with Jason Doyle as Swindon won the Premiership title in 2019 and is hoping for another successful year with the Witches in 2022.
"We don't promise to win before the season starts but we will do our best. It would be nice to repeat that, but we will see how things go as we have got a few months before the season starts. It's not about just having a good team line-up that wins, you have got to have a bit of luck and get on a winning roll. It is looking good, but we will see how things go."
Batchelor is likely to stay in the UK this winter but says that preparations have already started for the new campaign.
"There is no such thing as relaxing when you have a kid, there is always something going on! Preparations are underway already and everything is under control. I don't think I will be going too far away this winter. I would like to go back home and get some sun, but I don't think that is going to happen, especially with the news about the latest Covid-19 variant, it is hard to say what the future holds. I'm planning for a good season next year and we are all ready to go."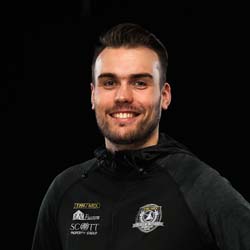 Digital Media Manager at Ipswich Speedway