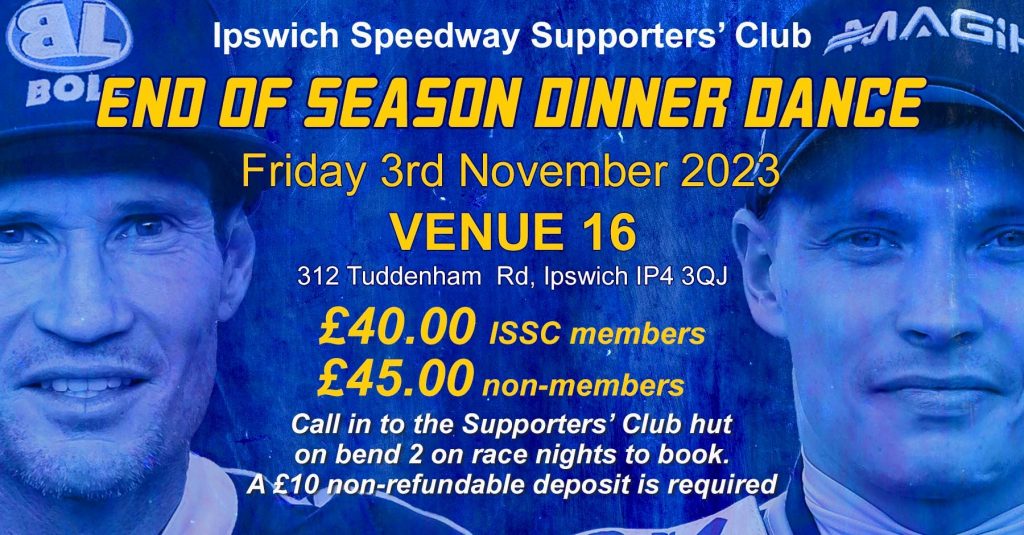 The End of Season Awards Night will take place on Friday 3rd November at Venue 16, Ipswich.
Please call into the Supporters Club hut on the second bend to book. The cost is £40.00 for ISSC members and £45.00 non-members. A £10.00 non-refundable deposit is required to secure your booking.
Full address: Venue 16, 312 Tuddenham Road, Ipswich, IP4 3QJ.