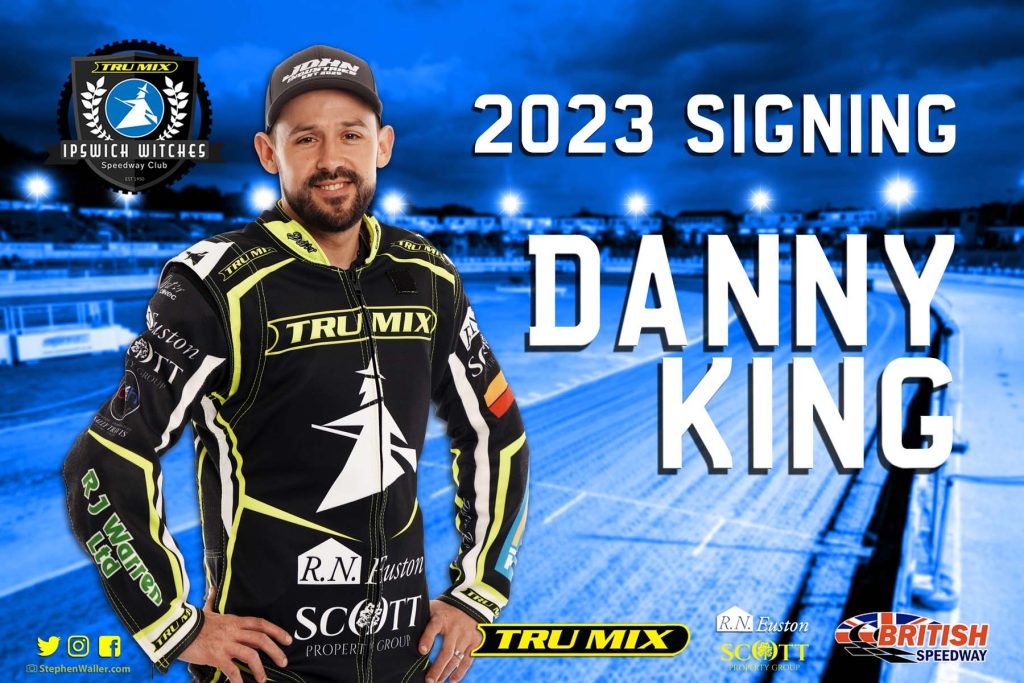 By Henry Chard
The 'Tru Mix' Witches welcome back club captain Danny King for the 2023 season.
King has been at Ipswich for the past seven seasons and next year will be his fourteenth in total at Foxhall, and the skipper says his commitment to the club has never changed.
"It is always an easy decision for me to come to Ipswich," said King. "Everyone knows how I feel about the club. Even though this year didn't quite go the way I wanted it to with machinery I think people can see I am still giving 100% every time and my dedication to win for Ipswich has not changed at all."
The captain explained how 2022 didn't quite go to plan for him but believes he is in a good position going into the new campaign.
"2022 was frustrating, that is the best way to put it. Finishing 2021 in such good form and comfortable with everything, I seemed to have a bad run of luck with engines going into 2022. We went down the route of getting some new engines from different people and it felt like going backwards again. It never got going as much as I'd like but on a positive note, I finished good and changed some engine tuners again. I just kept trying and trying and got back to where I wanted to be, it was too little too late but hopefully it puts me in good stead for next year."
The 36-year-old still dreams of lifting a league title with the Witches and thinks team building has started positively for 2023 with the signings of Jason Doyle and Keynan Rew.
"I have been at Ipswich a long time and the one thing I am yet to do is win a league title and it is on my bucket list. It is something I will be pushing hard for again next year, as I do every year.
"Jason speaks for himself; we have the best rider in the league so you can't get off to a better start than that. I'm excited to see what Keynan can do, I have heard a lot about him. I've not met him but have heard good things and that he has some good pedigree behind him so hopefully he can hit the ground running and be a big asset to the club."
The 2016 British champion says preparation for next season has already started as he aims to hit the ground running.
"It was a frustrating year, but I am feeling confident going into next year with what I want to do. We have started stripping stuff, getting things where I want them. We are doing it earlier than normal as usually I do it after Christmas, but we are starting now as I have an idea in my head of where I want to be, and I am going to make sure it is ready and that I am ready for March."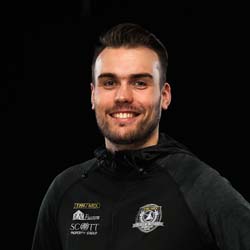 Digital Media Manager at Ipswich Speedway