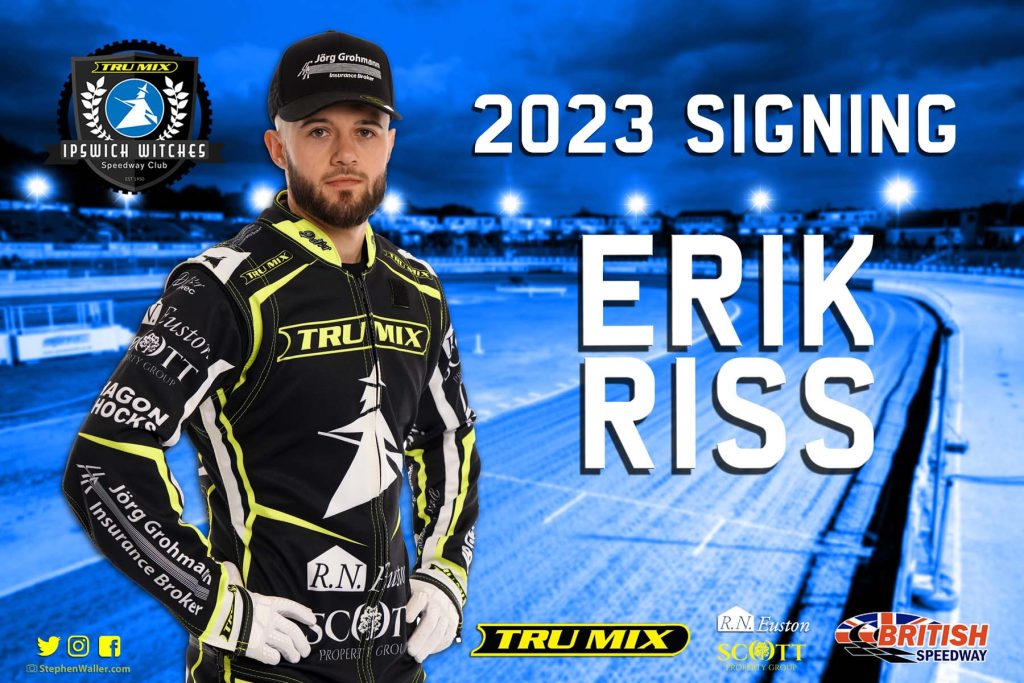 By Henry Chard
The 'Tru Mix' Witches welcome back Erik Riss for the 2023 season.
Riss joined the club last winter and says he was keen to return to Foxhall for another year after an injury disrupted his season in 2022.
"It was a pretty easy decision, I enjoyed riding for Ipswich this year," said Riss. "I had my injury and was out for a bit which was a shame, but I got two more meetings in before the end of the season with Ipswich which was nice. When the season was finished, there was instantly a desire to be back and I wasn't quite satisfied with how I went last year, I know I can do better.
"I enjoy the track at Ipswich but know I can do better, so I am not finished and can do a lot more. I definitely wanted to be back, it wasn't a hard decision, it was my first choice to be back at Ipswich.
"I was hitting form everywhere, in the UK and Poland. In the meeting where I crashed in Poland it was one of my best meetings in Poland, so it was a very frustrating time. When I was laying in hospital, I thought I would be back in five weeks, but it took longer, and it turned out I tore my ACL as well which prolonged the whole process of recovery.
"It was really frustrating, if it was a month later, it wouldn't have been as frustrating, but it is what it is, these things happen. It is part of the sport getting injured, you just have to accept it and move on. It is in the past now, so I am just getting ready for next year."
The German was content with his form this season but believes he can do better in the new year with the right equipment.
"I think I did a good job for what the club expected of me especially after the year I had with King's Lynn in 2021. I think I did better than I did last year, and I think the club was quite satisfied with me, they wanted me back so that is a sign of them being satisfied.
"Personally, I wasn't that satisfied, there was a few good meetings I had, a few really good scores but I feel it should be like that every week because I have shown what I am capable of and when you know that, you want it to happen every week but it doesn't always work out that way. Everything needs to be right and at one point in the season I found an engine that worked really good at Ipswich and then it blew up and I had to use different engines. It is a lot down to circumstances and equipment unfortunately, but I want to get that figured out for next year and do even better."
The 27-year-old tore his ACL in the crash he suffered mid-season and will have surgery this month following his off-season holiday as he prepares to be fit for the new season.
"I have still got to get my ACL fixed, it is still torn, and I have to have surgery in December and then recover and get ready for the season. I'm not 100% fit at the moment, everything else is fine but my knee is still a problem, so I have got to get that fixed.
"I planned my holiday a long time ago before I got injured so I didn't really want to have surgery beforehand and be on crutches for my whole holiday so I moved it to just after my holiday and will have surgery straight away. Then I will start the recovery and getting ready for the season."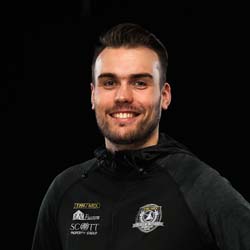 Digital Media Manager at Ipswich Speedway