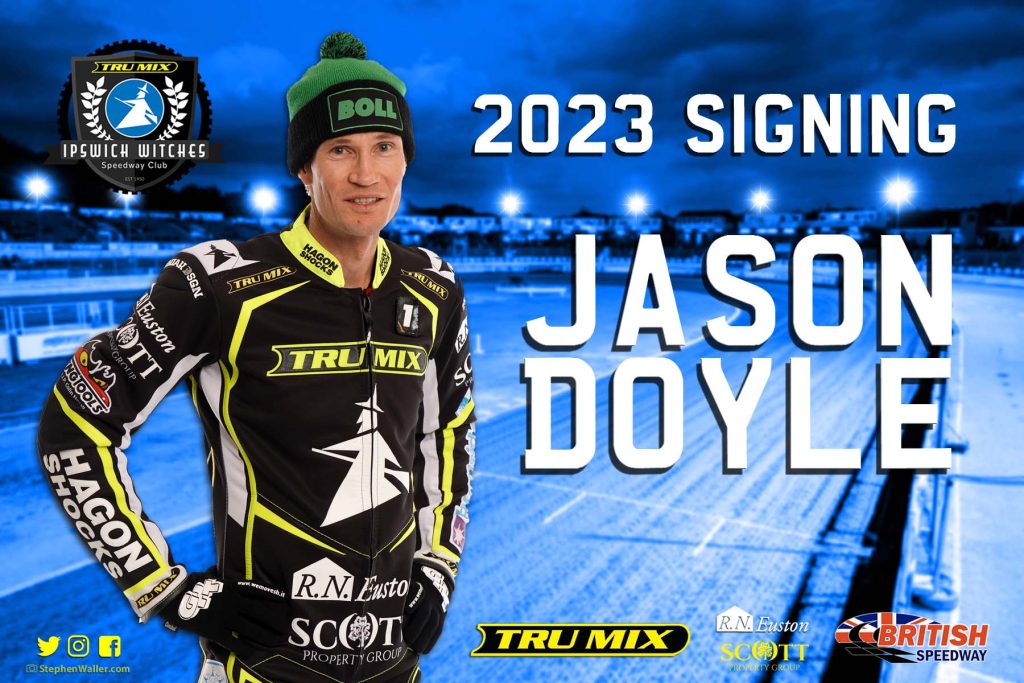 By Henry Chard
The 'Tru Mix' Witches are delighted to announce the return of Grand Prix star Jason Doyle for the 2023 season.
The Australian former world champion says Ipswich was the only club he wanted to return to after enjoying his return to British racing in 2022.
"I only had one thought in mind and that was to be back at Ipswich," said Doyle. "I didn't want to take any offers from other clubs so that was pretty easy for me to come back after the 2022 season. It was an eye-opener to come to a club that was run so professionally, and I really enjoyed my time working with Chris (Louis), Ritchie (Hawkins) and the Ipswich management.
"Returning to British speedway was what I had to do for my racing, I felt like I missed it with the two years that I was out of it after winning the league with Swindon in 2019. Having such a break from British speedway didn't feel right. A lot of other riders and clubs don't want us to be riding in England, but I always feel like if I do ride in England, I do become a better rider.
"I feel it was the right move for myself to move to Ipswich. Coming from Norwich, it is a very easy way to get to Ipswich and it made it so much easier for my wife, friends, and family to come and watch as well. It was a family affair this year and I really enjoyed it and I hope I can carry on how last year went."
The world number 10 was the standout rider in the Premiership in 2022 and he revealed how a press day encounter gave him some extra motivation to score well for the club.
"I had a funny encounter when I first signed at Ipswich, on press and practice day one of the trackmen said to me 'welcome to Ipswich, we didn't really want you as a number one, we wanted Chris Holder but hopefully you can do your job!' That sat in my mind a bit as well to have some big boots to fill. I needed to score a lot of points and it didn't start too well in the first two matches for me, but we had to come to terms with new tyres and being back in British speedway which is a totally different way of racing. I really enjoyed it and pushed really hard all year to score as many points as possible and I think we did a fair good job for the club."
The 2017 world champion is heading back to his homeland this winter as he looks to make changes ahead of 2023.
"I'm heading back to Australia on 12th December to get ready for the Australian titles, plus the Oceania Championship and a couple of individual meetings in Australia but I'm mainly back there to test engines. We are making a big change for next season in all my racing. The best time to do these tests is in Australia where we can get some quality bike time on different tracks."
Doyle is targeting a second world title next season as well as picking up a league title with the Witches.
"Staying safe and enjoying it is the aim. I put a lot of pressure on myself in the last few years and it hasn't worked so we go into it with a new way of looking and hopefully have faster engines. The main goal is to win the world title and finally get some silverware in the league for Ipswich."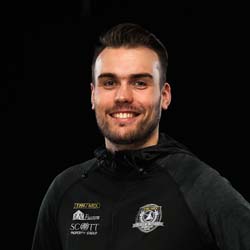 Digital Media Manager at Ipswich Speedway