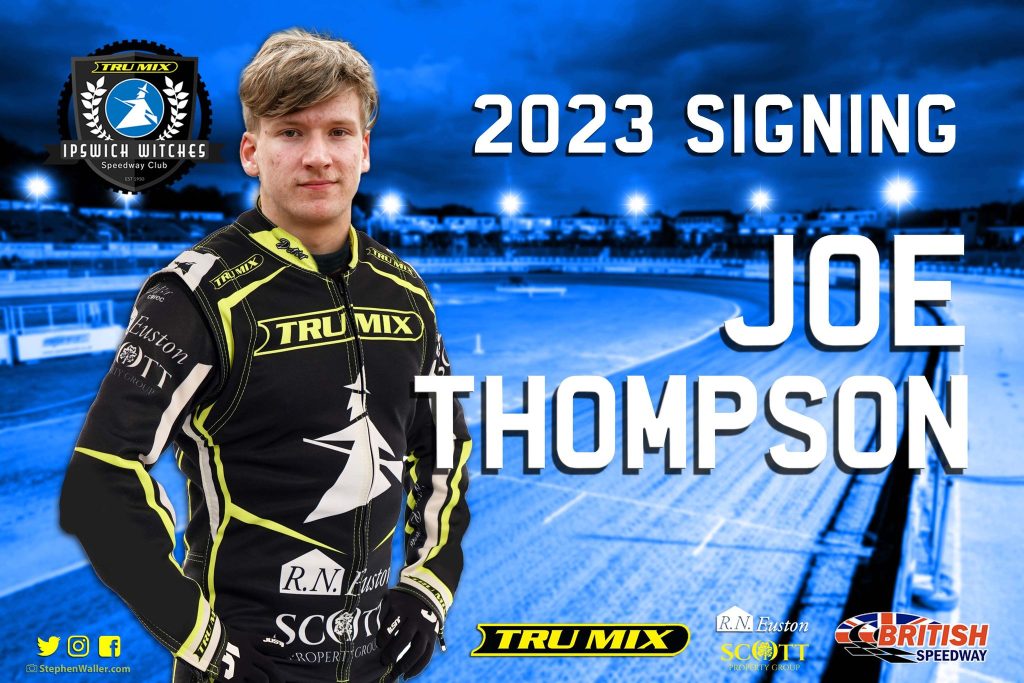 By Henry Chard
The 'Tru Mix' Witches have signed Joe Thompson to replace the injured Jack Thomas ahead of the 2023 season.
Thomas was the club's 'Rising Star' for the new campaign but broke two vertebrae in his neck and two in his back in a crash whilst practicing at Scunthorpe, leaving him ruled out for the foreseeable future. We wish Jack all the best in his recovery.
Thompson is excited to be joining Ipswich and said it was an easy decision to join the club as he waited for a team spot in the top-flight.
"It was one of my intentions to do this year, but I didn't get asked by any teams at the start of the year," said Thompson. "I was happy with my new team Scunthorpe in the Championship and in the National League as well.
"Now, this is a new goal I have got and I'm looking to push forward. It is obviously one of the best teams to be a part of in the country and it wasn't a hard decision at all, I'm glad to be a part of it."
The 18-year-old is looking forward to having some practice laps at Foxhall before the competitive fixtures get underway.
"I have only ridden it a handful of times so press and practice day will be very valuable to me to get plenty of time on the track and learn the lines.
"Being part of the Premiership, it is such a professional part of the sport, and everyone is serious about their racing. It is about putting 110% into every single race and never giving up."
The Nuneaton-born rider is hoping to learn plenty from some of the team's more experienced riders and has targeted more consistency in the Premiership.
"It is going to be a great experience that I can learn from, and I'm really excited to be a part of such a great team of experienced riders.
"I always have goals for each year, I just want to keep improving my average in the National League and Championship, but I want to pick up points at Ipswich and try and be more consistent in the top league."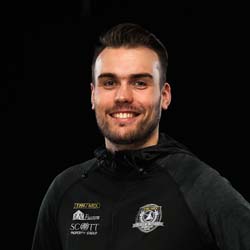 Digital Media Manager at Ipswich Speedway