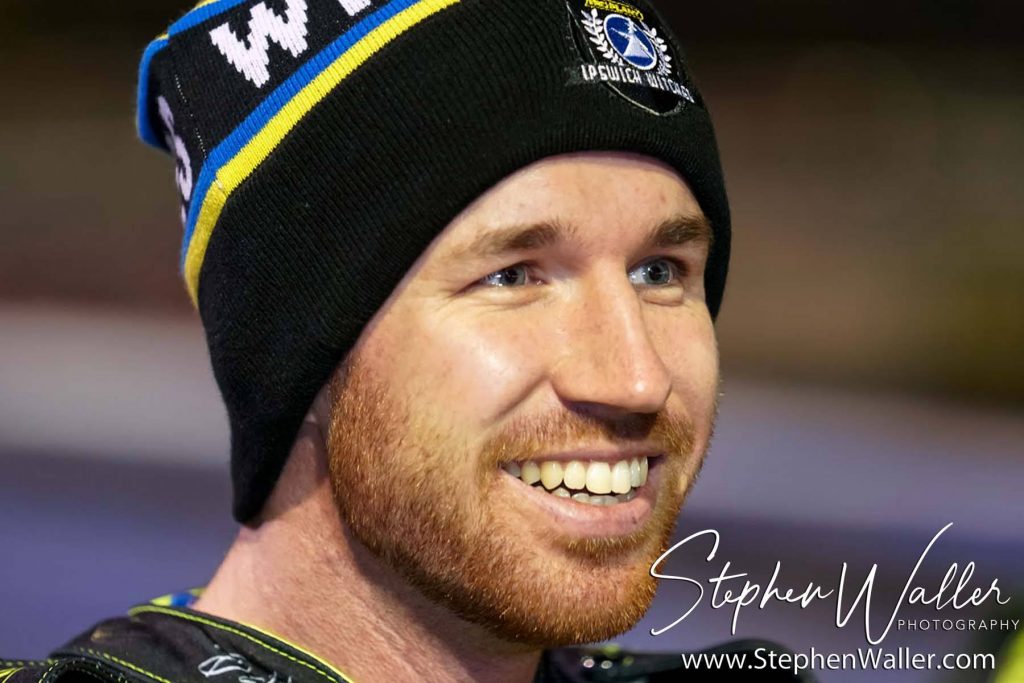 By Henry Chard
'Tru Plant' Witches rider Jake Allen says he is working hard to get back on the bike as soon as possible.
Allen injured his shoulder after a crash at home to Poole in the Supporters Cup last month but after a brief comeback has decided to work on getting the strength back before returning to action again.
"It is not too bad doing day to day stuff," said Allen. "It is just the racing that is giving me trouble and that is the thing I need to not have trouble with! I tried riding at Sheffield the other weekend and then at Belle Vue on the Monday. It wasn't too bad at Sheffield but the day after I had the most pain and after that meeting in Manchester it was quite bad.
"I went to the physio that week and he said to give it another couple of weeks or so to try and build it up and get it stronger. The more I ride with it the more I will halt the progress, so he said whilst I don't have too many meetings try and sit them out and get it as strong as I can."
The 23-year-old explained the damage that has been done to his shoulder but says it will be manageable throughout the season.
"My physio said the only way to get it fixed was to get it operated on. It is a serious injury, but it is manageable throughout the year if I can manage to get everything strong around it. That is what I am trying to do, and I will re-evaluate at the end of the season and go from there.
"I dislocated my shoulder, tore my labrum which is part of your rotator cuff and one of the tendons that holds your shoulder in place. I bruised a few more heads in my socket and bruised the bone. I was hoping it wasn't going to be too bad, but he rung me at dinner one night and said, 'do you want the good news or the bad news?' I said good and he said, 'well they have found something,' but the bad news was the tear and dislocation and it was worse than I thought it would be, I was hoping it was just a sore shoulder.
"It justifies the pain I was in, I wasn't just crying over nothing there was actually something wrong with it. If they had came back and said there was nothing wrong with it, I would have been wondering where the pain was coming from. It was good and bad at the same time, at least they found something and now I am working on getting it fixed."
The Brisbane-born rider has been in stunning form for the Witches this season at reserve and he admits that is why he tried to come back as soon as he could after the injury.
"That's exactly why I tried coming back, I started the season so well and I came back a bit early and scoring four points isn't what I want to be doing. I have been scoring nearly double figures home and away most of the season. The hardest thing is knowing what you are capable of but your body not letting you do it."
The 2017 Queensland State champion is enjoying life in Suffolk having got to grips quickly with the Foxhall track.
"I have enjoyed it a lot more than I thought I would. When I have gone there as an away rider in previous seasons I always found it quite a difficult track. Once you get dialled in and find something that works it is a relatively easy track if you can get out of the start. It is definitely a good home track to have as most away riders don't like it."
Allen believes the relaxed nature of the team has been key to the team's performance so far this season.
"We all get on good and there is a lot of banter there. We are always kicking the football around when we can and just having a laugh before meetings, not taking it all too seriously. I think that shows on the track, we are all relaxed going into meetings and not too nervous. We know what we can do around Ipswich and that has showed all year, we have not been beaten yet."
The Australian says he did not expect to start the season so well as he hopes the team can carry on picking up the wins albeit in a more comfortable fashion than in recent weeks.
"It has been good, and I definitely didn't expect to be going so good this early in the year. I did put in some good work back home in Australia in the winter with training and I went in with a clear head, a new track and a new team. I am taking it meeting by meeting and it is paying off.
"The boys have been going really good, the meetings have been a little close with both TV meetings going down to the wire. Hopefully, they can win by a little more and not take it down to the last couple of heats and have it won by heat 12 or 13 so they can afford a 4-2 against them or something like that if worst comes to worst."
Allen says he is making good progress in his recovery as he aims to be back on the bike as soon as possible
"I am having physio a couple of times a week and he has given me things to do at home to try and get everything done. It is a two-hour trip to my physio, so he understands that I am not going to be driving there every day. He gives me stuff to work on and I go there at the start of each week for a check-up and a catch up with him. We are just re-evaluating at the start of each week and I have been making good progress so hopefully I can keep that going."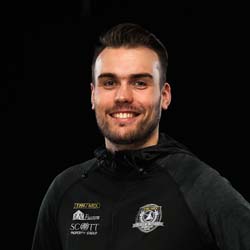 Digital Media Manager at Ipswich Speedway