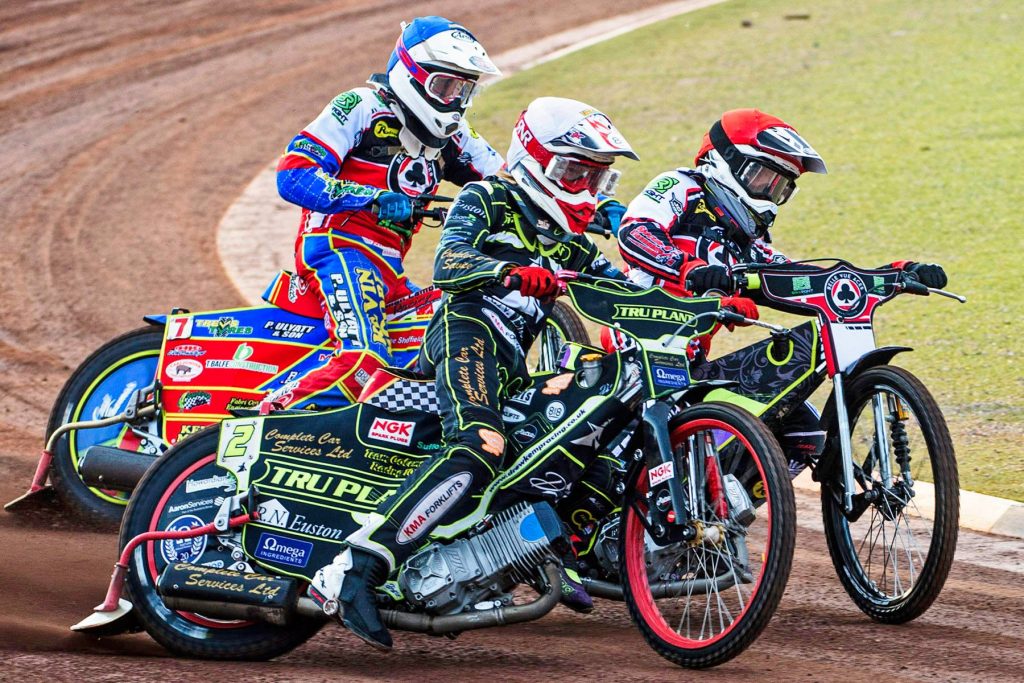 By Henry Chard
THE SCORES
BELLE VUE 55: Dan Bewley 15 (Maximum), Richie Worrall 7+3, Steve Worrall © 9+1, Charles Wright 4+1, Brady Kurtz 11+2, Tom Brennan (RS) 4+1, Simon Lambert (g) 5. Team Manager: Mark Lemon
IPSWICH 35: Anders Rowe 5+1, Craig Cook 5+1, Danny King © 14+1, Jake Allen 2, Drew Kemp (RS) 3, Paul Starke 6+2. Team Manager: Ritchie Hawkins
REFEREE: C. Ackroyd
PREMIERSHIP TABLE
| | | |
| --- | --- | --- |
| Team | Meetings | Points |
| Wolverhampton | 11 | 30 |
| Belle Vue | 13 | 28 |
| Peterborough | 11 | 27 |
| Sheffield | 11 | 18 |
| Ipswich | 15 | 18 |
| King's Lynn | 11 | 8 |
WHAT HAPPENED?
The 'Tru Plant' Witches suffered a miserable second-half collapse as they ended up being comfortably beaten by Belle Vue on Monday night in the Premiership.
Ipswich went into the fixture still without the injured Jason Crump at number one with rider replacement in operation to cover his rides. The meeting swung one way and another in the first eight heats as the two teams exchanged 5-1s on six occasions meaning the scores were level. However, it was the Aces who continued hitting maximums from that stage onwards and the visitors had no response which resulted in a big win for side from Manchester. Danny King top scored with 14+1.
The Aces began the evening with a 5-1 in heat one via Dan Bewley and Richie Worrall, but the away side responded straight away in heat two with a maximum of their own as Drew Kemp and Paul Starke levelled the scores. The maximums continued in heat three and it was the Witches again at the front as Craig Cook won and King held off Steve Worrall for second. Jake Allen received a warning at the start of heat four for moving at the start and there was yet another 5-1 in the re-run as Aces guest Simon Lambert, in for the injured Jye Etheridge, gated and was joined by Brady Kurtz to level the scores again.
There was a first 3-3 of the evening in heat five as Steve Worrall got the better of a tussle with King to win. Allen was excluded from heat six after he moved again at the start, having already received a warning in heat four, and he was replaced by Starke. The maximums returned in the re-run as Bewley won comfortably and he was followed home by Richie Worrall. King was in the mix again in heat seven, but it was Kurtz who won the battle for first on this occasion as the heat was shared. It was all square after heat eight as both Anders Rowe and Starke flew past Lambert on the opening lap to hit the front and held off Richie Worrall for the rest of the race to secure the 1-5.
Parity didn't last long though as the Aces fired in another 5-1 in heat nine and this time it was followed by another maximum in heat 10 to give the hosts some breathing space for the first time all evening. There was yet another 5-1 to Belle Vue in heat 11 to give the Manchester club a 12-point lead which left the Witches with a mountain to climb, having been on level terms just three races earlier. Team manager Ritchie Hawkins reacted in heat 12, putting King in as a tactical substitute but he could only manage second place as Steve Worrall took the chequered flag and Lambert picked up a point ahead of Cook for an Aces 4-2 that left them on the brink of victory.
The win was mathematically sealed in heat 13 with another 5-1 to the home team compounding the away team's misery. King won heat 14 for the Witches, their first heat win since heat eight when the scores were level, with the race awarded as Kemp was excluded for taking down Tom Brennan late on in attempt to pass the newly crowned British Under-21 champion. Bewley completed his maximum with another three points in heat 15 but King denied Kurtz his paid maximum by splitting the Aces pair in the final race. That heat advantage meant a 20-point victory for Belle Vue to end a dreadful night for the side from Suffolk.
HAWKINS REACTION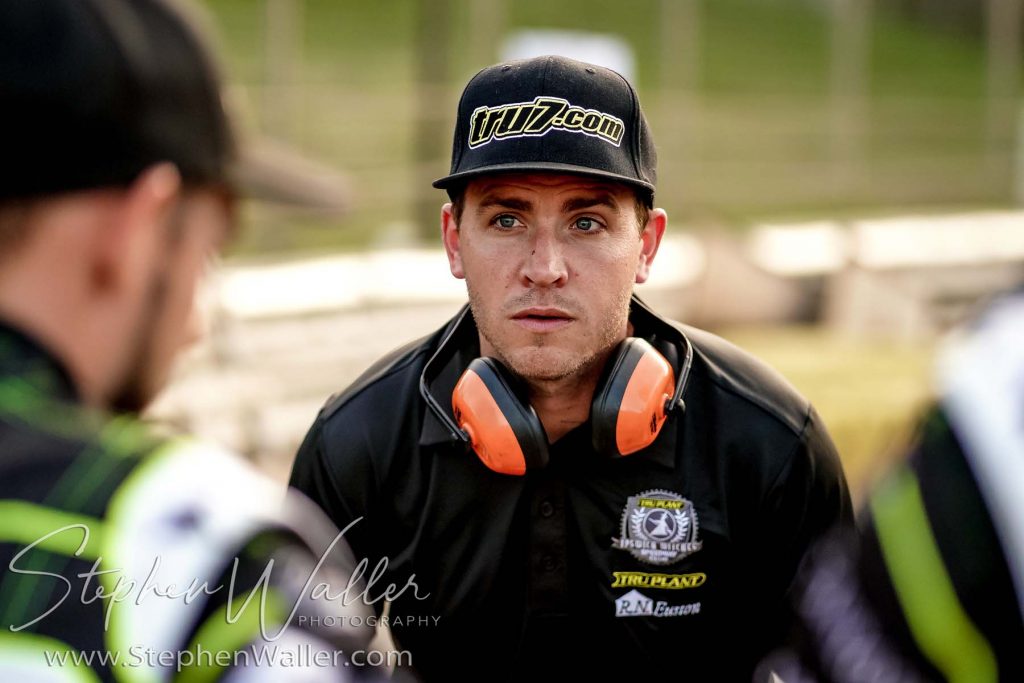 Ipswich 'Tru Plant' Witches team manager Ritchie Hawkins reflects on defeat in Manchester.
"They started with a 5-1 so it was the worst possible start, but we came back strongly. They got ahead a couple of times and we pulled it back but when they got ahead for a third time in the second half, we couldn't do it. It was classic Belle Vue really, the boys kept tweaking their setups, but it didn't seem to be helping them. After starting the first half of the meeting so well, to go down by that many is disappointing.
"It is disappointing to be dropping away in the second half of meetings lately. Maybe it is becoming a little bit of a trend I'm not sure. There were some individual positives tonight. Danny had a good night and it was nice to see Anders put in one terrific ride where he rode right around the outside which was a big plus to see him do that. Starkey rode really well and did some great team riding tonight and although Drew ended up getting excluded in his last ride, I thought it was one of the best rides we've seen from Drew all season, there were positives.
"Sheffield winning at King's Lynn has left us in a really really bad position in the race for the play-offs. Fair play to them but we need to come out fighting on Thursday and get a win. We need to start performing more as a complete team and we will keep fighting until it's mathematically impossible to make it, that will be our focus until then."
RIDER OF THE NIGHT
Captain King led from the front once again and top scored with 14+1.
WHAT IT MEANS
Ipswich drop out of the play-off places and into fifth following this defeat, Belle Vue rise to second to cement their place in the top four.
WHAT'S NEXT?
The 'Tru Plant' Witches host the Sheffield Tigers on Thursday 5th August at Foxhall Stadium in a Premiership fixture. Tickets can be purchased here.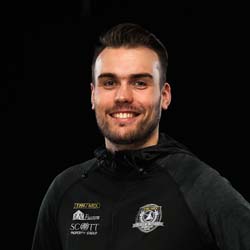 Digital Media Manager at Ipswich Speedway