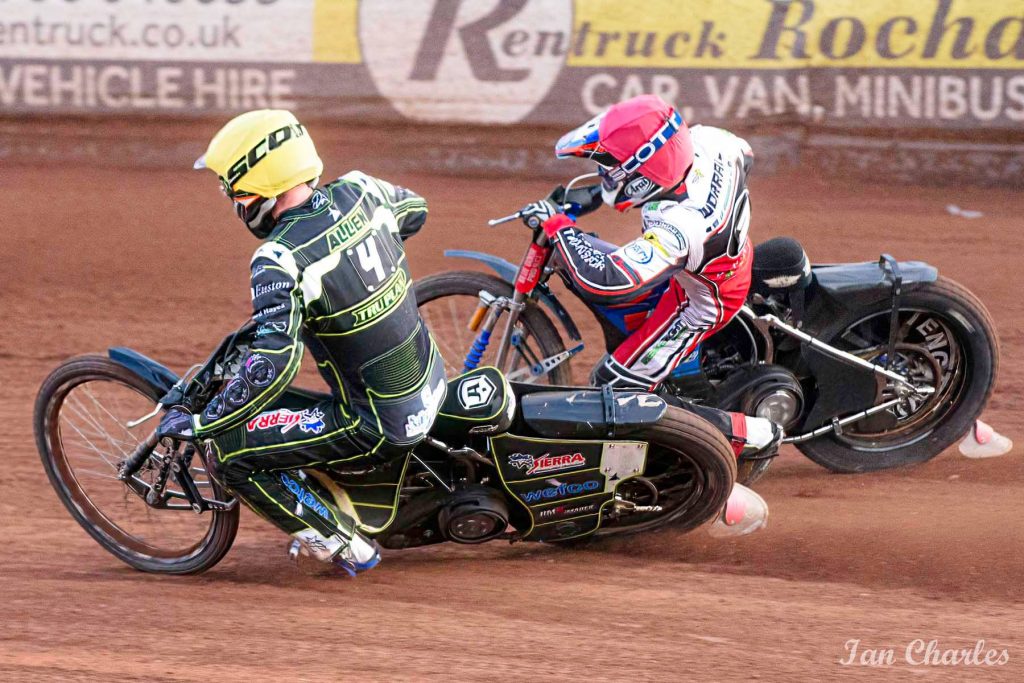 By Henry Chard
THE SCORES
BELLE VUE 55: Brady Kurtz 8, Richie Worrall 7+2, Steve Worrall © 11+3, Charles Wright 13+1, Dan Bewley 7, Tom Brennan 1, Jye Etheridge 8. Team Manager: Mark Lemon
IPSWICH 35: Craig Cook (g) 4+1, Aaron Summers (g) 2, Jake Allen 11, Danny King © 6+1, Anders Rowe 3+2, Drew Kemp 9+1. Team Manager: Chris Louis
REFEREE: M. Breckon
PREMIERSHIP TABLE
| | | |
| --- | --- | --- |
| Team | Meetings | Points |
| Belle Vue | 5 | 13 |
| Wolverhampton | 4 | 10 |
| Ipswich | 6 | 7 |
| Peterborough | 3 | 5 |
| Sheffield | 4 | 4 |
| King's Lynn | 4 | 3 |
WHAT HAPPENED?
A depleted 'Tru Plant' Witches side fell to their third consecutive defeat in the Premiership on Monday night at Belle Vue.
The Suffolk side travelled to Manchester without three of their team with Jason Crump, Jordan Stewart and Cameron Heeps all out injured after crashes last week. Ipswich kept the scores tight for the first six heats of racing, but the hosts showed their strength as the meeting went on and recorded a comfortable win, taking the chequered flag in every race after heat six. Jake Allen top scored for Ipswich with 11.
The Aces got proceedings going with a 5-1 before a shared heat two. Allen got the first Ipswich race win of the night in heat three in a 3-3 before the away side halved the home team's lead in heat four as Drew Kemp won with captain Danny King third for a 2-4.
The home team replied with another maximum in heat five, but King was the winner from the gate in heat six as the points were shared. Dan Bewley bounced back from his surprise last place in heat four with a win in heat seven ahead of Allen and Tom Brennan got the better of Ipswich guest Aaron Summers at the back for a Belle Vue 4-2. The hosts extended their lead in heat eight with another 4-2 to give them a 10-point lead after eight races.
Belle Vue were hitting their stride by this stage and recorded another 5-1 in heat nine to put them in full control of the tie. Stand-in team manager for the night Chris Louis responded by putting King in heat 10 as a tactical substitute but the Witches couldn't reduce the deficit as Richie Worrall won a shared heat. Bewley provided another Aces heat winner in heat 11 in a 3-3 before Steve Worrall did the same in heat 12 to put the Manchester club on the brink of confirming victory, 14 points ahead with three to race.
The run of Belle Vue heat winners extended to seven as Brady Kurtz passed Ipswich guest Craig Cook to win heat 13 with Bewley third for an Aces 4-2. It was another heat win for the hosts in heat 14 as Charles Wright passed both Witches on the opening lap to take the victory. The night ended with a 5-1 awarded to the home team as Wright won and Allen was excluded for taking down Steve Worrall on the final lap whilst trying to make a move for second, resulting in a 20-point victory for the Aces.
LOUIS REACTION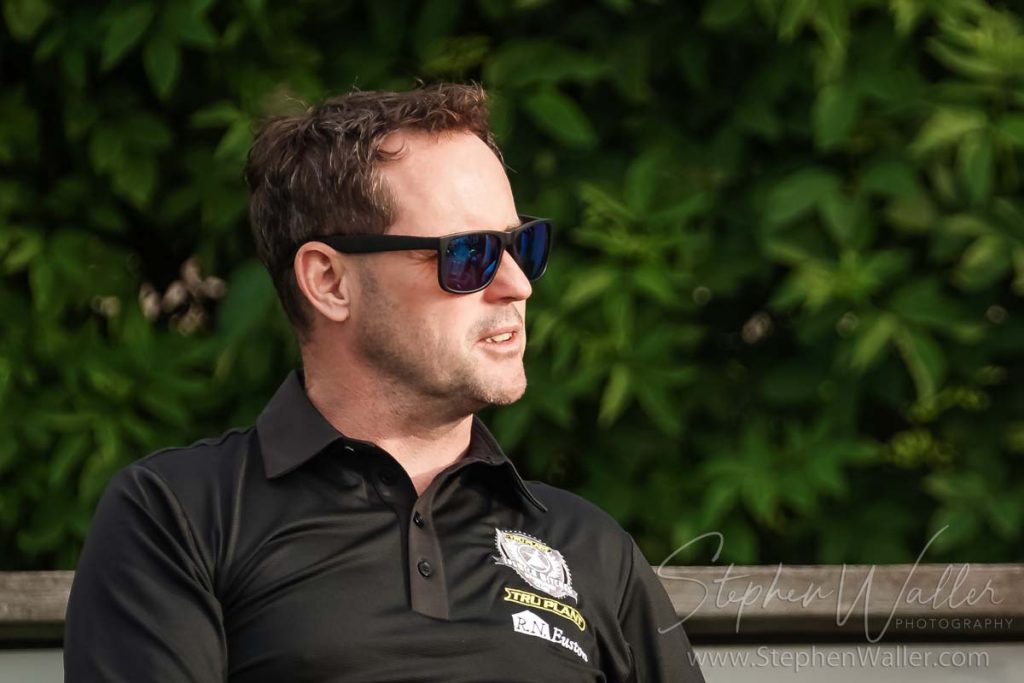 Ipswich 'Tru Plant' Witches promoter Chris Louis reflects on defeat in Manchester.
"We were able to fill the slots but were not providing the race winners. I can't knock anyone they all gave it 100%. I felt in many ways we actually got better in the second half, but it was never going to be enough. You can't take anything away from Belle Vue, they are high in confidence and are winning and are good at home. It was a long night for Drew and Jake with so many extra rides and around Belle Vue that is hard on man and machine. We stuck to the task, but it was a tough night.
"Morale was alright tonight, they continued to give 100% throughout the night. At the moment we are in a tough situation and we are working day and night to try and fix that. The season is coming thick and fast and there are several race nights with all six teams racing, we can't rely on being patched up like that and it is a very tough situation at the moment."
RIDER OF THE NIGHT
Allen impressed again for the away side scoring 11 points which included one race win and four second places before an exclusion in heat 15.
WHAT IT MEANS
Belle Vue continue their unbeaten start to the season and remain top of the table. The Witches record their third defeat on the trot and stay third.
WHAT'S NEXT?
The 'Tru Plant' Witches host the Peterborough Panthers on Thursday 10th June at Foxhall Stadium in a Premiership fixture. Tickets can be purchased here.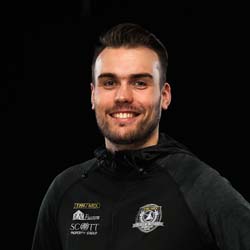 Digital Media Manager at Ipswich Speedway