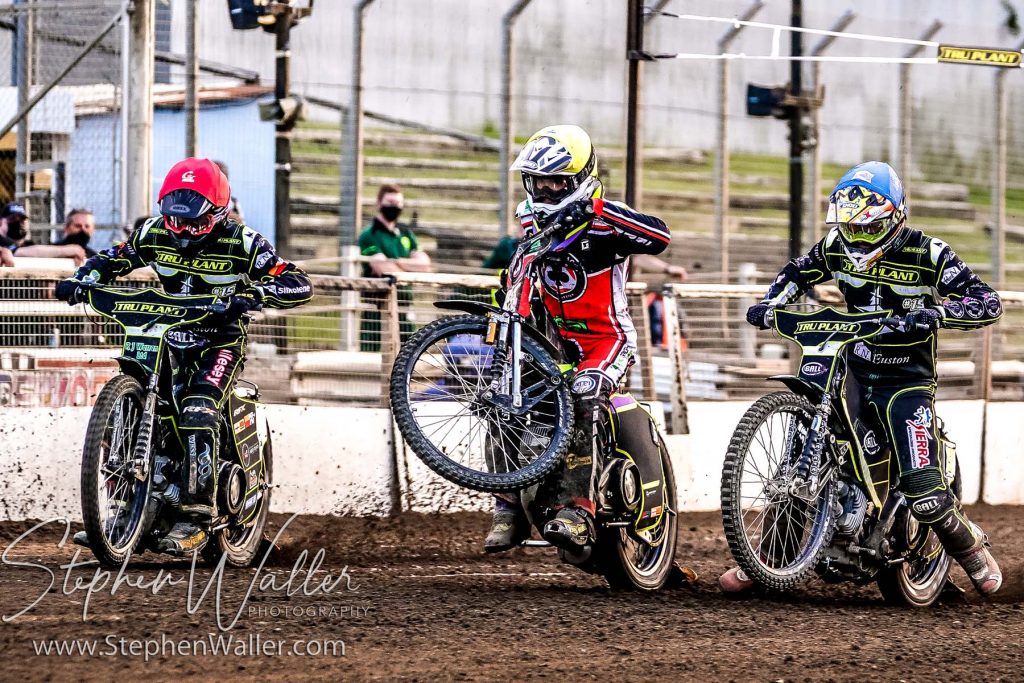 By Henry Chard
All the details ahead of our Premiership fixture with Belle Vue.
WHEN & WHERE
The 'Tru Plant' Witches travel to Manchester to face the Belle Vue Aces at the National Speedway Stadium on Monday 2nd August in a Premiership fixture that starts at 7.30pm.
TEAMS
BELLE VUE: 1. Dan Bewley 7.66 2. Richie Worrall 5.32 3. Steve Worrall 5.58 © 4. Charles Wright 6.21 5. Brady Kurtz 7.46 6. Tom Brennan (RS) 7. Simon Lambert (g) 5.20. Team Manager: Mark Lemon
IPSWICH: 1. R/R for Jason Crump 8.00 2. Anders Rowe 5.38 3. Craig Cook 7.56 4. Danny King 7.10 © 5. Jake Allen 5.15 6. Drew Kemp (RS) 7. Paul Starke 4.82. Team Manager: Ritchie Hawkins
REFEREE: C. Ackroyd
PREMIERSHIP TABLE
| | | |
| --- | --- | --- |
| Team | Meetings | Points |
| Wolverhampton | 10 | 27 |
| Peterborough | 10 | 26 |
| Belle Vue | 12 | 25 |
| Ipswich | 14 | 18 |
| Sheffield | 10 | 14 |
| King's Lynn | 10 | 8 |
TICKETS
Tickets sales kiosks will be open on race days but supporters are encouraged to purchase online here.
THE STORY
The Witches travel north on Monday night to face the Belle Vue Aces. Ipswich were in action last Thursday night at Foxhall against the King's Lynn Stars in the East Anglian derby and recorded a vital victory after a last-heat decider to keep themselves in the hunt for the play-offs. The Witches currently occupy the final play-off spot with a four-point gap over Sheffield but the Tigers have four meetings in hand to close that gap.
The away side are still without number one Jason Crump who has endured a difficult return to the sport due to injury. With no guests available due to all Premiership clubs being in action on Monday night, rider replacement will be in operation at number one. Craig Cook faces a former side of his having raced for the Aces from 2013-2018 in his last spell for the club. It's a good chance for Danny King and Anders Rowe to get dialled in at the National Speedway Stadium too, with both named in the British Final line-up which takes place at the venue in two weeks' time. Belle Vue ran out 55-35 winners in the earlier fixture this season in Manchester and the Witches know they need to pick up an away win from somewhere to boost their play-off chances with the fixtures running out.
HAWKINS PREVIEW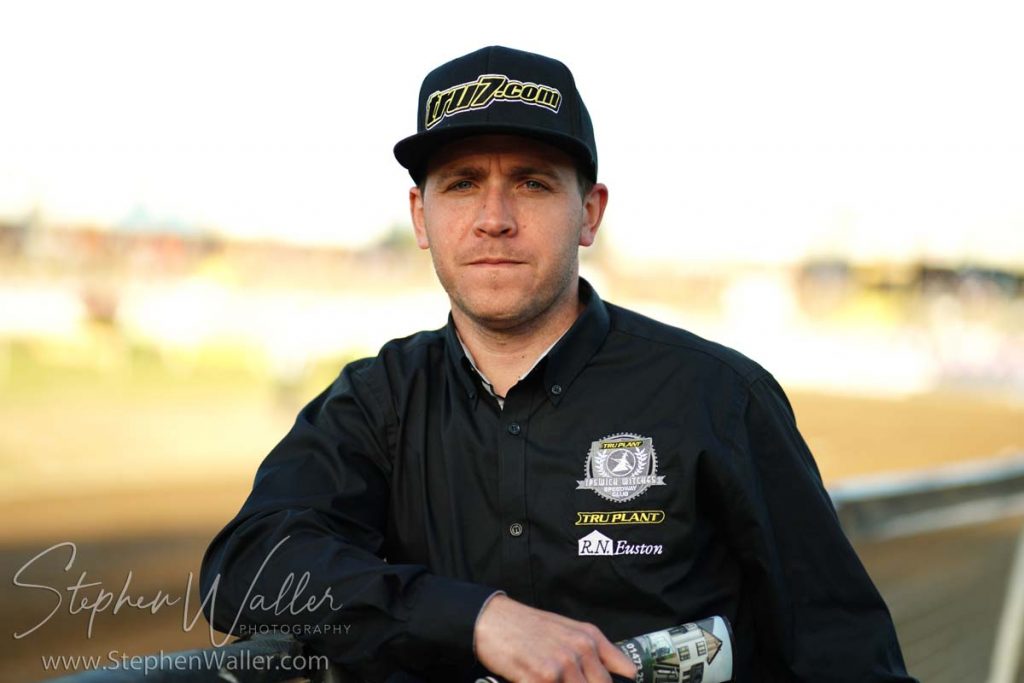 Ipswich 'Tru Plant' Witches team manager Ritchie Hawkins gives his pre-match thoughts…
"We head to Belle Vue with R/R at one and I have had a tinker with the line-up, moving three around and we will see if that will make a little bit of difference. We are performing well away from home and I don't think there is a lot wrong with our form on the road to be fair. We will try at Belle Vue and see how we get on and hopefully it will work, and we go well.
"Everyone is riding so there is not the option for a guest at one even if we wanted one. At times R/R can be a better option than a guest and vice versa, you never know. Jason needs a bit more time to recover from his crash at Plymouth. After next week we have got a week off and we will know more then.
"We need to pick up points on the road and we need an away win. Belle Vue is a tough place to go but I know all six of our riders can perform well there. We start the meeting 0-0 and we will go there to win the meeting."
THE OPPOSITION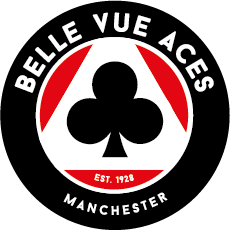 Belle Vue have all but secured their spot in the end of season play-offs having had a strong opening half to the season. The hosts sit third in the table thanks to their excellent away form which has seen them pick up at least a point in every fixture. However, they have shown signs of frailty on home shale, with Peterborough drawing at the National Speedway Stadium earlier this season and Wolverhampton taking a four-point win in recent weeks there.
New British Under-21 champion Tom Brennan is their 'rising star' and they boast strength at the top end too with Brady Kurtz and Dan Bewley both enjoying impressive seasons so far. The Manchester club will be without reserve Jye Etheridge after he crashed whilst riding for his Championship club last weekend and Simon Lambert will guest in his place.
AWAY DAYS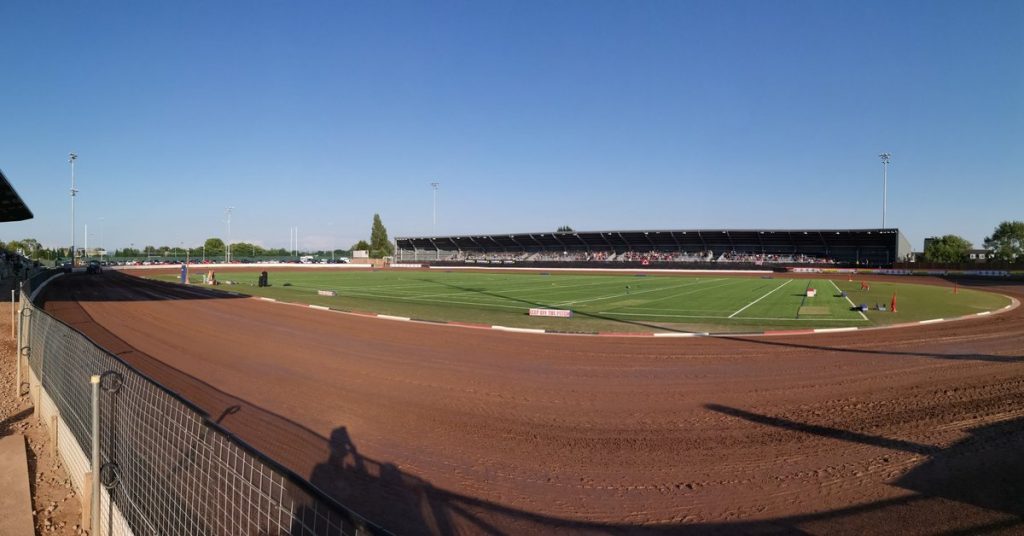 Ticket prices can be found here and official programmes cost £3. For more information about your visit to the National Speedway Stadium, head here.
For more information about the club head to Belle Vue's official website.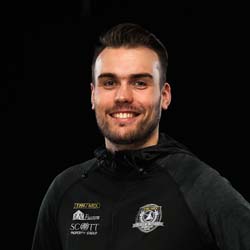 Digital Media Manager at Ipswich Speedway