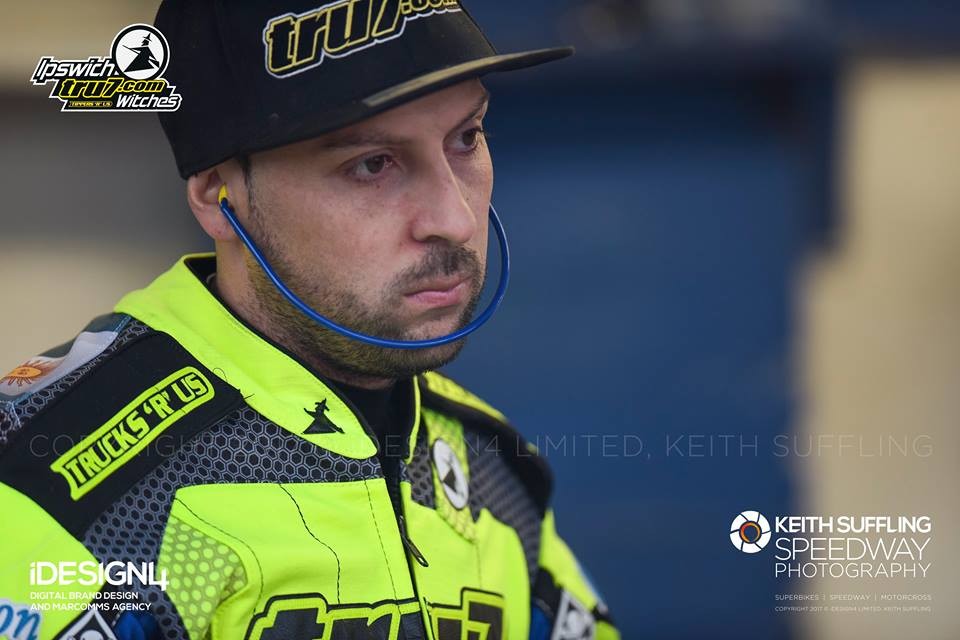 'Tru7.com' Witches rider Nico Covatti has confirmed he has suffered a broken wrist after a crash at Redcar on Thursday evening.
The Argentinean born Italian came to grief in heat 12 of the Witches' defeat when going around teammate Danyon Hume and Covatti released the news on his injury on his Facebook page in his native Spanish which translates as follows.
"Hello to all my friends and fans. Last night I had a bad accident when I was passing my teammate around the outside and he could not see me and opened up a little towards me. We got hooked up when my left hand got caught between the mudguard and the rear wheel. From there we hit the air fence hard.
"I have multiple fractures in my left wrist which is not good and I'm hoping to have surgery today. Thank you to everyone for their messages of support and especially to Coty Garcia who was by my side in the ambulance. I will return soon."
It is not known how long Covatti will be out for and the Witches will operate Rider Replacement this weekend for the fixtures at home to Redcar on Saturday and away to Newcastle on Sunday.
Words: Henry Chard