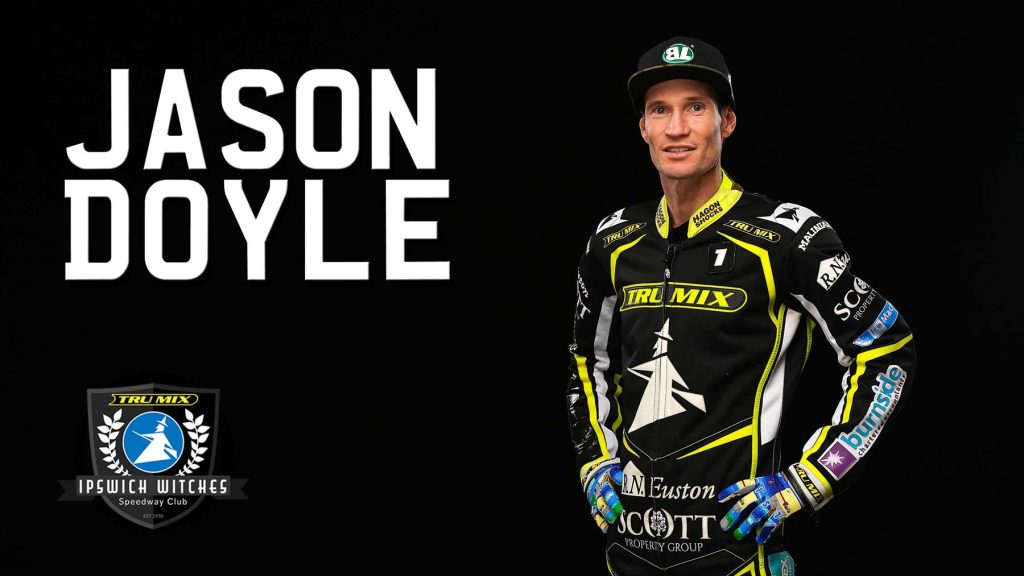 By Mike Bacon
Ipswich 'Tru Mix' Witches rider Jason Doyle is looking forward to the opening fixture against the Peterborough Panthers on Thursday night at Foxhall (7.30pm) – and especially he and Emil Sayfutdinov's battles with the Panthers' top stars.
2017 world champion, Doyle, and Witches winter signing and 2021 world No.3, Sayfutdinov, are hoping to form one of the strongest heat leader partnerships in the country this season.
It's a mouth-watering prospect for Ipswich fans, who will at last be able to see their top pair in action on opening night, pitting their skills up against Peterborough's big guns, three-time world champion Nicki Pedersen and former world No.3 Niels-Kristian Iversen.
"We're in it to win it. And a good start against Peterborough is our first goal," Doyle said.
"Our first meeting against Nicki and Niels-Kristian is going to be good for me and Emil to show 'em the right way around Ipswich – and hopefully come out with that win.
"Having Nicki back in British Speedway is amazing, so now we've got about six of the top 20 riders in the world back in Britain. For fans it must be great to have that happen after so many years without them."
Doyle was an inspirational No.1 for the Witches in 2022, ending the year with a 10pt+ average. At times he was simply impossible to beat, racing from the start and coming from the back.
However, he urges caution at the start of this season, wanting to make sure the Witches finish better than they did last year as they open their Premiership campaign.
"It's a long year so we need to ride safe early on. I say this all the time," he said.
"It's not about winning everything at this time of the year, of course that's nice. Last year we were top of the table about 90% of the time and didn't get to the final. That's not the way we want it this year.
"In saying that, the atmosphere in the club is electrifying, there is already a lot more hope this year than last, with the team Chris Louis and Ritchie Hawkins have put together.
"We need to help the young kids in our team, but also having Emil is a massive thing for us guys to have that firepower this year."
While domestically Doyle was in supreme form in England, he endured a disappointing 2022 Grand Prix series and had to rely on a 'pick' after finishing outside of the top six automatic qualification spots. It's something he wants to avoid this year.
"I was terrible last season," Doyle added.
"I was at a point in the season where nothing was working. The GPs were very hard to go to because I knew I didn't have the speed to match the boys and it was very frustrating to turn up on a Saturday and know I wasn't even close to them in qualifying, and then to have to race them in the meeting.
"But we've made a massive change in the winter and I'm very happy what we've done. Hopefully it is a good start to something good for me in the GPs."