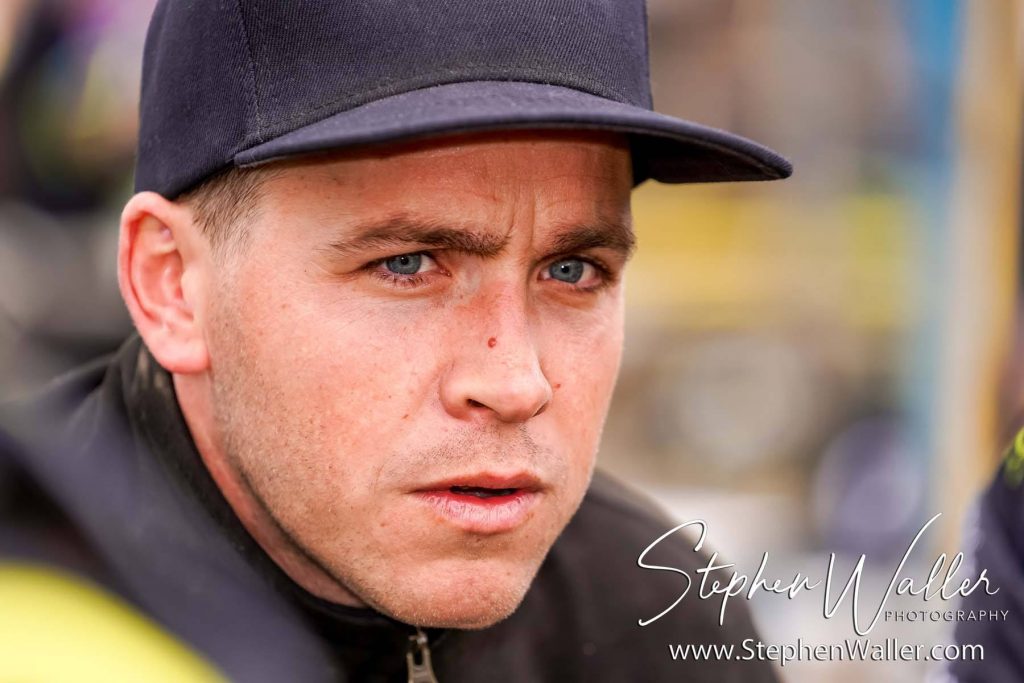 By Henry Chard
'Tru Plant' Witches team manager Ritchie Hawkins was in positive mood despite his side losing 46-44 to Poole at Wimborne Road on Thursday in the Premiership Supporters Cup.
Ipswich led for the majority of the meeting but were hit by a sucker-punch in heat 15 as the Pirates hit a 5-1 that won them the meeting and all but ended the Witches' chance of progression in the competition with a meeting to race.
However, Hawkins was keen to take the positives from the performance saying his side rode well and didn't get the rub of the green on the night.
"Obviously when you go away from the meeting having lost after being ahead for so many heats, you are disappointed not to get the win," said Hawkins. "We came here to get the four-point win and that is what we focused on so that we could stay in the competition. We gave ourselves a shot at that and we had a bit of bad luck with Chris' (Harris) engine blowing on the last bend when he was leading and Danny (King) hit a hole when we were on a 5-1, causing Krystian (Pieszczek) a bit of damage at the same time.
"We didn't get the rub of the green but stuck in there and put ourselves in a good position. I felt we rode really well tonight and it was by far our best performance away from home. I am very happy with the team and I have just said to them if we perform like that home and away then we will be right up there at the top end of the league table."
The boss says his side are improving with every performance on the road and believes if they keep riding to this standard the wins will come on their travels.
"We are improving which is what you want at this stage of the season. We are going to the away meetings and getting better. When we couldn't get the four-point win tonight, the result in a sense wasn't important for me, what was pleasing was the performance and how the team rode was impressive.
"We go to Peterborough on Monday in the league and if we put in the same performance as tonight I think we will get a win. We have to keep up that standard and we will be ok. I think we did well tonight, I have not got anything negative to say. We come away disappointed but positive about what lies ahead."
The former skipper says he was not surprised to see Chris Harris return to form scoring 9+2, after much discussion regarding the numbers one's fitness following his scaphoid operation.
"Bomber had a couple of bad meetings and too much was made of that by some fans. It does not surprise me that he had a good meeting tonight and to watch Bomber riding like that is a joy and I enjoyed that, but I am certainly not surprised or relieved by it as I knew it was coming."
Richard Lawson top scored with 11+2 for the Witches but captain Danny King endured a difficult night, falling three times and scoring one point. Hawkins is confident that his captain will bounce back in no time on better track conditions.
"Richard was very good, Danny had a bit of a nightmare, he was a lot better than one point though. The other six riders all scored well, they will go away disappointed we lost but there are so many positives for them to take from the meeting.
"Danny is disappointed and feels like he let the team down. I don't like to criticise tracks, but the track today was pretty poor. The track at Poole is poor and most people who have been here know that and Danny got in the wrong place and hit one of the holes and caused a big crash. He has had one of those nights, but I don't think he rode badly. He didn't have the rub of the green tonight, that happens, it's speedway. Luckily there is always another meeting right around the corner, so there is no drama there."
Click here for the full raceday review.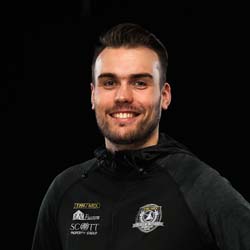 Digital Media Manager at Ipswich Speedway