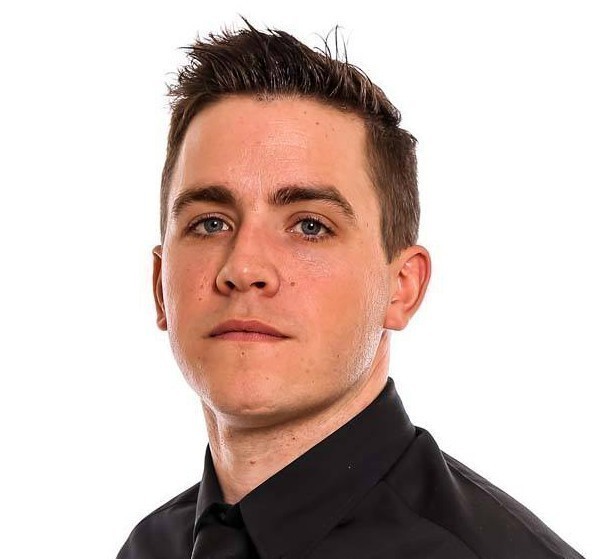 'Tru7.com' Witches Team Manager Ritchie Hawkins said he was proud of his side's performance in tough conditions after they secured four league points by beating Berwick 50-40 on Saturday.
"I'm really proud and happy with the performance tonight," said Hawkins. "We battled really hard and the boys showed their class in tough conditions. Four points away from home is just what we needed after a strong start at home and it boosts our tally up and we will go into Thursday with confidence."
The boss was pleased with all seven riders' contribution and was delighted to welcome back Kyle Newman into the side.
"Every rider contributed and beat opposition riders and that is a massive bonus and that is needed when you are running R/R. Jack Parkinson-Blackburn came in and did a great job and his ride in heat 14 was superb, we thank him for his efforts.
"It was great to see Kyle back and he took it nice and sensible and picked up points. When we needed a big ride, he came up with it in heat 14 and I'm delighted to have him back in the team."
Hawkins says that work is still ongoing regarding replacing injured duo Nico Covatti and Danyon Hume.
"Hopefully there will be more news soon on how we are going to move on with the side and who is coming in. We are working really hard and progress is being made."
Words: Henry Chard
'Olympus Marquees' Berwick Bandits 40
Nick Morris 7+1
Jye Etheridge 2+2
Kevin Doolan (c) 11
Liam Carr 2
Lewis Bridger 12+1
Ben Hopwood (g) 3
Lee Payne 3 
Ipswich 'Tru7.com' Witches 50
Danny King (c) 9
Cameron Heeps 13+1
Rory Schlein 15
Kyle Newman 6+1
Connor Mountain 2
Jack Parkinson-Blackburn (g) 5+2
Championship Table
| | | |
| --- | --- | --- |
| Team | Pl | Pts |
| Edinburgh | 6 | 16 |
| Glasgow | 6 | 16 |
| Witches | 8 | 14 |
| Redcar | 6 | 11 |
| Sheffield | 5 | 9 |
| Peterborough | 5 | 9 |
| Workington | 4 | 8 |
| Scunthorpe | 9 | 7 |
| Newcastle | 4 | 6 |
| Berwick | 7 | 0 |
Next Meeting: C1 4th May vs Glasgow (home)