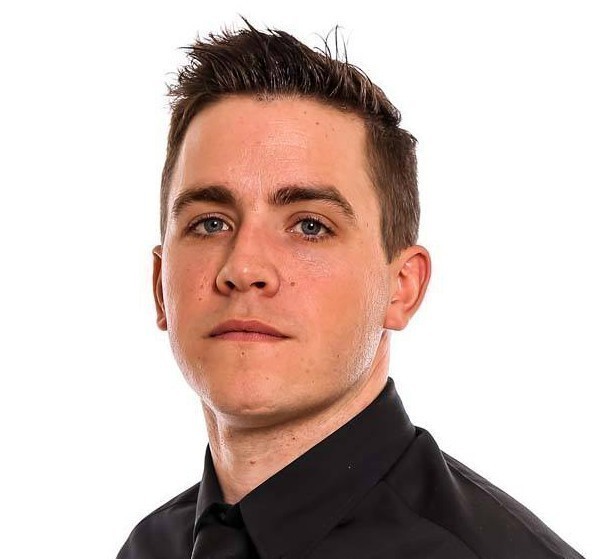 'Tru7.com' Witches boss Ritchie Hawkins was delighted to see his side claim a last-heat win at Scunthorpe to send them second in the Championship table.
There was nothing to separate the two sides throughout the meeting before the Witches claimed a last heat 4-2 to take a 46-44 win and Hawkins was pleased to come out of an entertaining meeting with a positive result.
"There was lots of good racing and there was never more two points between us throughout," said Hawkins. "It was a really go meeting and we picked up a lot of vital third places where we passed people to nick a point which was important in a very close meeting."
The boss says the win puts the side in a good position in the table and added that Danny King had made a few changes to his machinery on his way to a five-ride maximum.
"That has put us in a really good position and it's another away win at a tough place to go. To come out on the right end of a tight result shows we have got a lot about us.
"Danny hasn't been the best away from home this year but he has been working hard and tonight he made a few changes which obviously worked and he looked like his old self tonight."
Hawkins was pleased with how King and Rory Schlein responded to the pressure late in the meeting and says it fills the team with confidence.
"They stepped up tonight and it was a big 5-1 in heat 13 and they did the business when the pressure was on in heat 15 too. That is what we expect from them and when you look at those two it fills you with confidence. We have got people who can win races and every heat you look at we have a race winner who can go out and win."
The former captain thanked the Witches fans for their support at the Eddie Wright Raceway and was glad to send them home happy.
"There was good travelling support and to send them home with a win makes the drive home a happy one and it was a cracking meeting for them to witness."
Words: Henry Chard
Scunthorpe 'Henderson Insurance' Scorpions 44
Kyle Howarth (g) 8
Carl Wilkinson 3+1
Lewis Kerr 11
Ryan Douglas 5+1
Josh Auty 6+1
Tero Aarnio 8+1
Josh Bailey 3
Ipswich 'Tru7.com' Witches 46
Danny King (c) 15 (Maximum)
Cameron Heeps 4
Justin Sedgmen 4
Kyle Newman 6+1
Rory Schlein 11+1
Connor Mountain 1+1
Nathan Greaves 5+1
Championship Table
| | | |
| --- | --- | --- |
| Team | Pl | Pts |
| Edinburgh | 12 | 26 |
| Witches | 11 | 23 |
| Glasgow | 9 | 22 |
| Workington | 8 | 17 |
| Sheffield | 7 | 16 |
| Redcar | 10 | 14 |
| Newcastle | 8 | 13 |
| Peterborough | 9 | 12 |
| Scunthorpe | 13 | 10 |
| Berwick | 10 | 4 |
Next Meeting: C1 Saturday 27th May vs Workington (away)