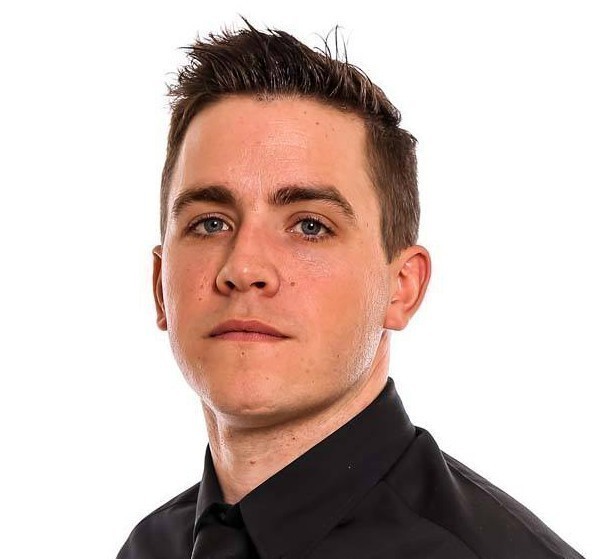 'Tru7.com' Witches Team Manager Ritchie Hawkins was pleased with his side's fight to stay in the meeting and claim a point at Glasgow after a 49-43 defeat on Saturday.
The Witches started slowly but hung in there and came on strong in the final heats to take a point back to Suffolk.
"Obviously it was the worst possible start you could get, being 10-2 down after the first two heats but we stuck in there all meeting and got a point," said Hawkins. "It was the exact same meeting as at Ipswich where Glasgow snuck a point at the end and we have done the same tonight."
The Witches struggled for heat winners all night but Hawkins was delighted with how captain Danny King led the way in the final few heats.
"We picked up a lot of seconds and thirds and Danny showed the number one and captain he is to finish with three heat wins. Rory (Schlein) worked brilliantly for eight points and all the boys worked hard, it was a really good performance. I've never seen someone work so hard for a point as Connor (Mountain) did, who had never seen the place before.
"I don't know if Danny changed anything during the meeting but he just managed to get into the first bend a little bit quicker. He was very quick all night and showed his class at the end."
The boss says the meeting was all about learning for his team with a point somewhat of a bonus.
"It was the most relaxed expectation I have had going into an away meeting this season because it wasn't vital tonight to get a point. It was more about learning and preparing ourselves for coming here later in the season and it could be a place we visit for a more vital meeting later on in the year. The boys learnt a lot today which was the main objective and to get a point is a positive."
As the Witches reach the halfway stage in the season, Hawkins still believes the side are not at their full potential.
"We are not too far off but there is plenty of improvement to come. We are not as far off as some of our away performances would suggest. I think today should be a confidence boost for all the boys."
Words: Henry Chard
Glasgow 'Allied Vehicles' Tigers 49
Richard Lawson 13
Ryan Douglas (g) 6+1
Richie Worrall 12
Nike Lunna 4
Aaron Summers (c) 7
Tom Perry 4+1
Jack Smith 3
Ipswich 'Tru7.com' Witches 43
Danny King (c) 12
Kyle Newman 5+2
Cameron Heeps 10
Justin Sedgmen 5+3
Rory Schlein 8
Connor Mountain 1
Nathan Greaves 2+2
Championship Table
| | | |
| --- | --- | --- |
| Team | Pl | Pts |
| Edinburgh | 19 | 41 |
| Glasgow | 14 | 36 |
| Witches | 18 | 36 |
| Redcar | 17 | 31 |
| Sheffield | 14 | 30 |
| Workington | 11 | 21 |
| Newcastle | 14 | 19 |
| Peterborough | 14 | 18 |
| Scunthorpe | 18 | 14 |
| Berwick | 19 | 10 |
Next Meeting: C2 2nd July vs Peterborough (away)