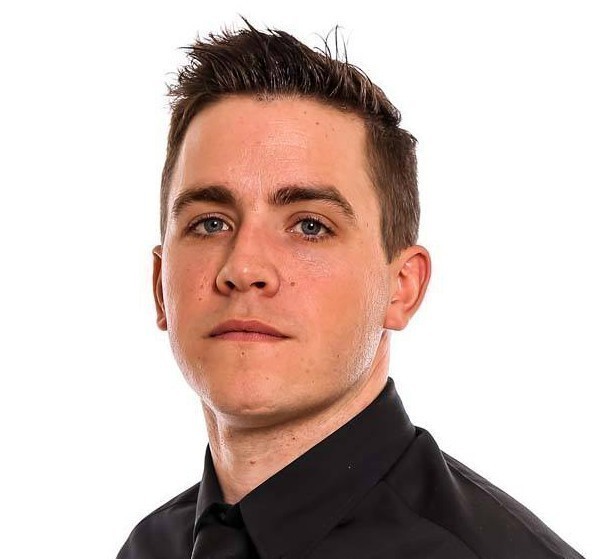 'Tru7.com' Witches Team Manager Ritchie Hawkins praised his heat leaders Danny King and Rory Schlein after they led the team to a 51-39 win over Redcar on Saturday night at Foxhall.
It was a tight encounter throughout with the Witches holding just a four point lead going into the final three heats. King and Schlein played a crucial role in securing the win with 5-1's in heat 13 and 15 with the captain completing a 14+1 paid maximum.
Hawkins says his side performed well to grind out a result whilst hailing the two leaders as two of the best in the league.
"It was a tight meeting and the score line at the end does not show just how tight it was," said Hawkins. "They got in front quite early on but we were strong and Rory and Danny sealed the meeting in heat 13 really. It was a good performance from the boys, we stuck in there and got those 4-2's and ground out the result.
"Danny and Rory looked a class above all night. Rory had one bad ride but they never looked like getting beat. It fills you with a lot of confidence knowing you have got two top riders, two of the best in the league and I wouldn't change them for anyone in the league. It fills me with confidence knowing you can put them out in the pressure heats. "
The boss said there were no nerves despite going behind early on as he believed his side would get stronger as the meeting went on.
"I wasn't nervous at any point, I knew we were going to be stronger as the meeting continued. Kyle (Newman) has had a really busy period and he didn't have his best night but we covered really well. Mark Riss had a tough first ride but he looked quite good so I was confident he was going to go on and score plenty of points afterwards, which he did. Nathan (Greaves) and Connor (Mountain) chipped in with some vital third places to get those 4-2's too."
With Glasgow losing at home to Sheffield on Saturday evening, the Witches strengthened their grip on second spot and Hawkins says they have done remarkably well considering an injury hit season.
"We want to finish as high as possible and we won't finish top as Sheffield have that wrapped up. However, to finish second with all the injury troubles we have had, I think we have done remarkably well to be there. Hopefully we can get our fitness levels up for the play-offs as that is what it all comes down to."
The former skipper said that the battle for fourth spot did not enter his thoughts prior or during the meeting as it is unlikely to affect his side in the play-offs.
"I would expect Sheffield to pick either Redcar or Edinburgh and it is looking like we will finish second or third so it probably does not affect us anyway who finishes fourth. We knew it would be tough as Redcar are a very capable team and they knew a win at our place would put them in a great position. We knew they would be up for but who finishes fourth is unlikely to affect us."
Words: Henry Chard
Ipswich 'Tru7.com' Witches 51
Danny King (c) 14+1 (Paid Max)
Mark Riss (g) 10
Kyle Newman 6+1
Rory Schlein 14+1
Nathan Greaves 4
Connor Mountain 3+1
Redcar 'SG Petch' Bears 39
Ben Barker (c) 4+1
Jonas B Andersen 6
Charles Wright 10+1
Tero Aarnio (g) 6+1
Jason Garrity 5
Max Clegg (g) 0
Danny Ayres 8+2
Championship Table
| | | |
| --- | --- | --- |
| Team | Pl | Pts |
| Sheffield | 30 | 76 |
| Witches | 32 | 69 |
| Glasgow | 28 | 59 |
| Redcar | 31 | 55 |
| Edinburgh | 28 | 54 |
| Newcastle    | 30 | 42 |
| Peterborough | 29 | 38 |
| Workington | 25 | 37 |
| Scunthorpe | 32 | 31 |
| Berwick | 33 | 24 |
RN Euston Construction Rider of the Night: Danny King
Next Meeting: C2 7th September vs Berwick (home)