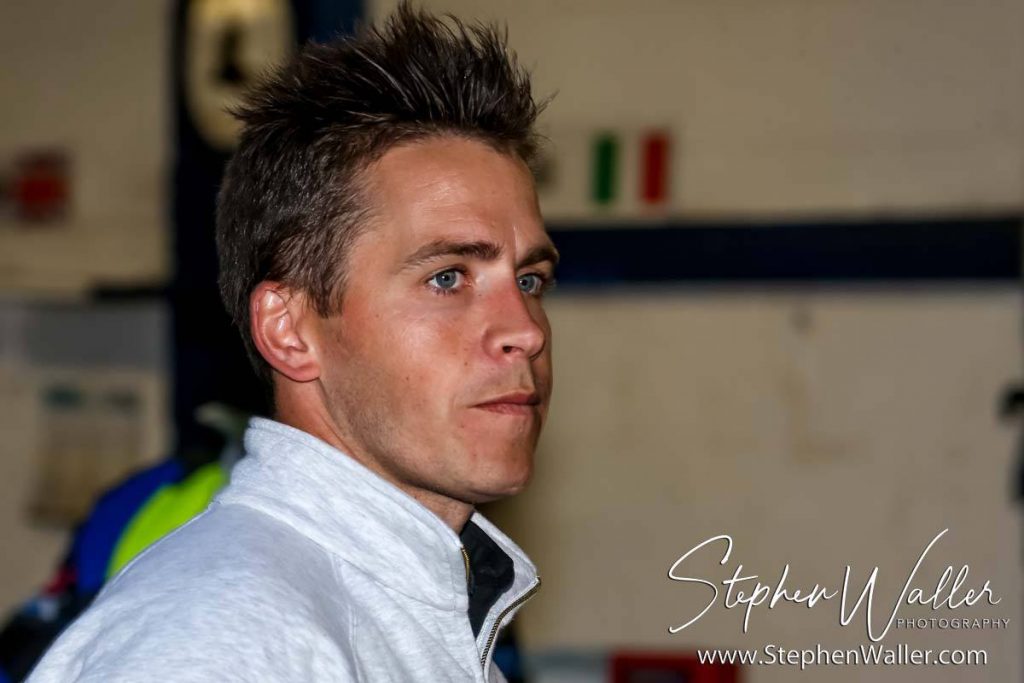 By Henry Chard
'Tru Plant' Witches team manager Ritchie Hawkins says he is looking forward to working with the 2019 team as the new season draws closer.
After two seasons of continuity in the team, there are plenty of fresh faces in the new side with the club having made the step up to the Premiership but Hawkins believes the team will gel quickly this Spring.
"Now the team is finished the season will be here in no time," said Hawkins. "I am looking forward to it now and I am happy with the team I have got, it should be a good bunch of guys and we should get a good team spirit going. We look very solid.
"This year we have a lot of new riders but bar Krystian (Pieszczek) we know everybody. Everybody gets on well and I am sure they will get on well this year and it should be a good mix of experience and youth. Knowing the guys, I think they will gel quite quickly."
The boss believes that Pieszczek will settle in at Foxhall in no time, having had some experience of British speedway with Leicester last year.
"Danny (King) speaks very highly of him from their short time together at Leicester last year before Danny got injured. He has great pedigree, to finish second in the World Under-21 Championship and be part of the Polish World Cup squad is a big achievement. He did well last year for Leicester which is a tricky place for any Pole, so if he can master that and he did very well at Wolves, I think he will be OK at Ipswich."
The former captain says that it is harsh for people to question new number one Chris Harris, who was a title winner with Poole last season.
"I think the strength throughout is what has been successful, having a solid team and good reserves is what successful teams have had in the last couple of years. I think it is unfair to say Chris isn't a number one. He is a seasoned number one with multiple top division titles, British titles and he is one of very few people to have won the biggest meeting in British speedway (Cardiff Grand Prix), so I think it is harsh to say he is not a number one."
Hawkins is hoping that reserves Cameron Heeps and Jake Allen can form a formidable partnership at the bottom end of the team.
"Jake and Cam are both over here now in good time to prepare for the season and I think they are two very exciting reserves and I am looking forward to working with Jake. From the first time I saw him ride I thought he had a lot of potential and hopefully he can fulfil that at Ipswich."
The boss believes that David Bellego's attitude will stand him in good stead to master the Foxhall track, having struggled in Suffolk on his previous visits.
"I know his engine tuner and his mechanics, and I have spoken to them about David. Everyone says the same about him, that his attitude is good, and he is someone that if he struggles somewhere he wants to go back and learn it which is a very good trait to have. I think he has a lot of experience in British speedway now and in the top league and I think he can come to Ipswich and get a few race wins and once he has a few under his belt he will be fine."
Hawkins revealed that captain Danny King is making rapid progress in his recovery following the winter operation on his arm and is off to France soon for more testing.
"Danny went to see the specialist again last week and was discharged because he has made such remarkable progress, he is well ahead with his recovery. I think he will be practising in France soon and he is doing really well and on a personal level it is great to see him better now and he will get back into it pretty quick."
The manager is pleased to have two challenge matches against Leicester to begin the season to give the riders a chance to settle back into action.
"It is important to get a couple of meetings under our belt, especially at home as well just to let the boys settle in and get back into racing. They are all practising and then with a couple of challenge meetings we will be ready to go."
Hawkins is keen to put local rivals King's Lynn to the sword at Foxhall in the first competitive meeting of the new season in the Supporters Cup in front of a big crowd.
"We have six meetings in the cup and we need to finish top of the group to qualify. We will want to get one over King's Lynn early at the start of the year in our first home meeting. It's a local derby in the first competitive meeting, you would expect a big crowd, and everyone is looking forward to renewing the rivalry with them."
2019 Season Tickets are now available to purchase, all the details can be found here.