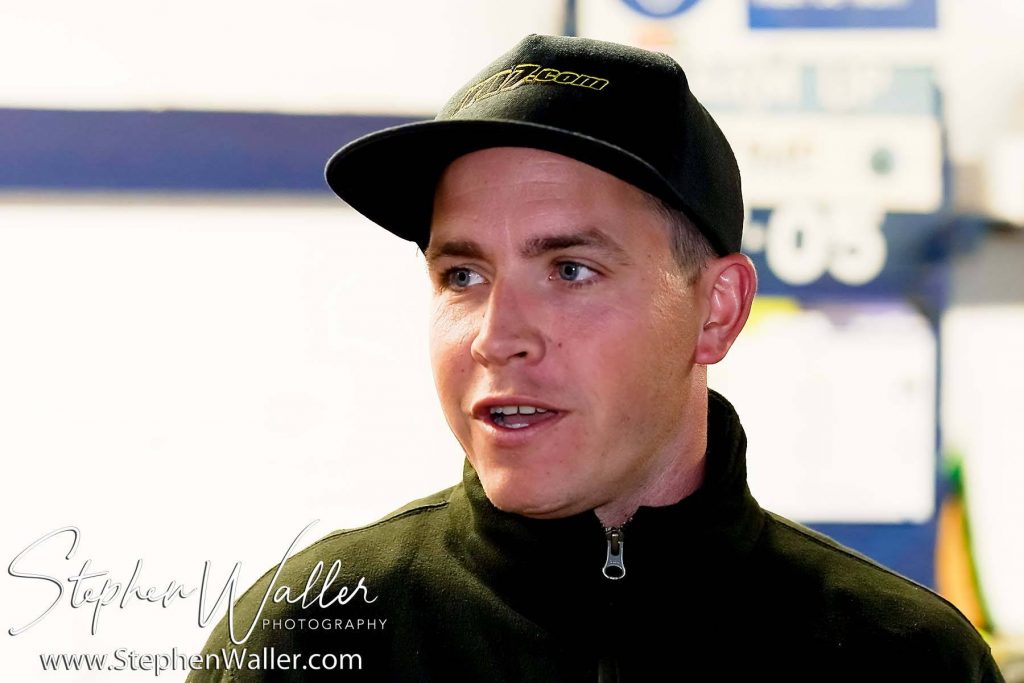 By Henry Chard
'Tru Plant' Witches team manager Ritchie Hawkins says his team rose to the challenge once again as they beat East Anglian rivals King's Lynn 49-41 at Foxhall on Thursday night in the Premiership.
The Witches led throughout the meeting, but the two sides were separated by just two points for the majority of the night. However, Ipswich finished strongly in the final two heats to win by eight points, sending their local rivals home empty-handed.
Hawkins believes that his side are performing better away from home at the moment but was once again impressed that his team saw off another tough challenge on home shale.
"It was another struggle and I think we are performing better away from home at the moment which is strange considering we have such a good home record," said Hawkins. "Our actual performances are better away from home, but it was another win.
"You would expect King's Lynn to come on very strong in the last third of the meeting. Richard (Lawson) and the team stepped up to another level and fought the challenge off again. Every time we are put under pressure we rise above it and that is very positive. It would be very nice to make it a bit more comfortable for ourselves though."
The boss highlighted the mental strength of both Krystian Pieszczek and Cameron Heeps as the pair sealed the win with a 5-1 in heat 14.
"If you look at Krystian's performance in heat 14, that sets the precedent for mental strength. I think his ride in heat 14 showed that he is the guy and I think we can see it Cam now too. He used to buckle a bit under the pressure, but this is the first time that you look at Cam and he steps it up and you can rely on him in the pressure situation which is good.
"Richard's (Lawson) rides in heats 13 and 15 were exceptional. At different times, different riders are stepping up and obviously the team spirit helps us a lot and gets us through."
The manager was pleased to send their local rivals home with nothing and in the process ensure that Ipswich got the better of the Norfolk side this season.
"We don't want teams to take a point from here, so to send King's Lynn home without a point, the same as we did with Peterborough in our last home meeting is great. Both sides will be wondering how they didn't take at least a point. We have only got one more meeting with King's Lynn this season, so we have got the better of them and that is very pleasing."
Hawkins is confident that Edward Kennett will only get better having scored three points on his home debut.
"Eddie went out and practiced after the meeting and he would have expected a bit more from himself. I am sure with a few laps around here he will get back into it and Eddie will be prove to be a very good signing."
The Witches now have a run of three away meetings before they are back at Foxhall and with the new averages, Hawkins confirmed that the line-up will change next month.
"We already have meetings in hand, but we have a lot of away meetings coming up, I think five out of the next six are on the road, so we need to make sure we pick up plenty of points there. The team line-up is going to change when the new averages come out so that will be another challenge to work out what will work best for us."
The boss also revealed that he hopes to have Jake Allen back from injury for the next meeting at Peterborough.
"Hopefully Jake will be back for us next month, he is planning on riding at the Championship Fours. Hopefully he will come through that well and have a couple of meetings before he returns for us and we will be extremely pleased to have him back."
Click here for the full raceday review.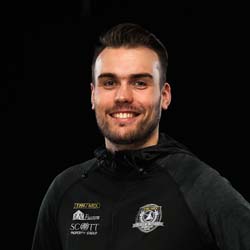 Digital Media Manager at Ipswich Speedway