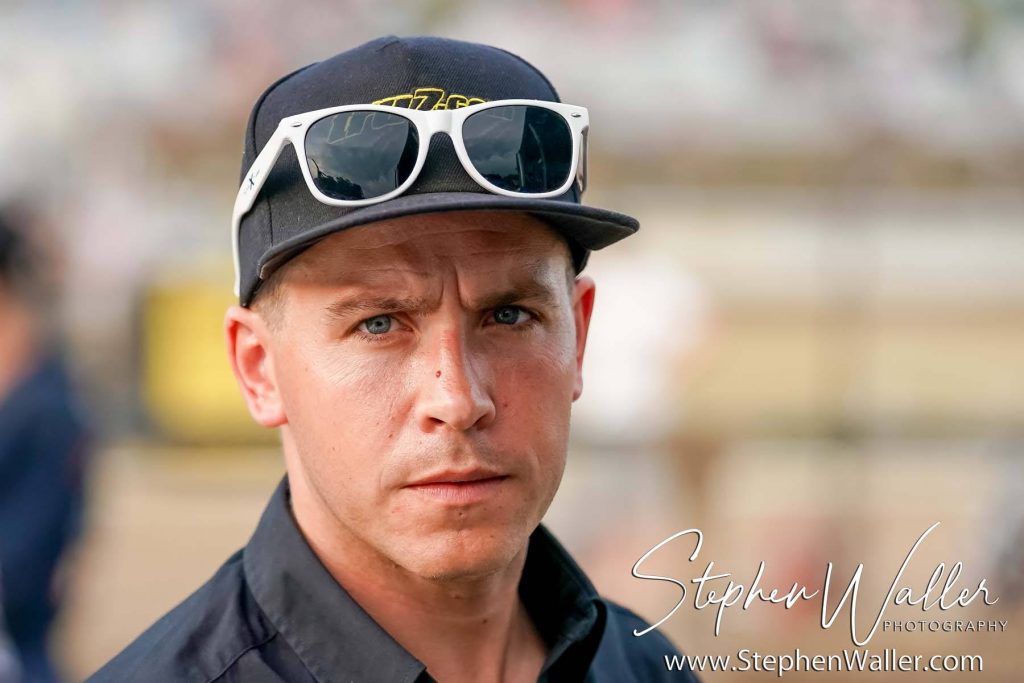 By Henry Chard
'Tru Plant' Witches team manager Ritchie Hawkins was relieved to get a 41-37 win over Wolverhampton Wolves in the Premiership on Thursday night at Foxhall Stadium.
The home side started slowly and fell behind early on but managed to turn it around in difficult conditions to win a tight meeting that was cut-short by two races due to the rain and thunderstorms.
On one of the hottest days on record, Hawkins praised the job the track staff did before the meeting but was left frustrated at his side's slow start once again at Foxhall.
"The track was really good, and they did a brilliant job considering the weather," said Hawkins. "It was a good race track, but we started poorly again. We couldn't get out of the starts again but a few people stepped up to the plate and I am very pleased to get the win in the end. The rain was a shame because it spoilt a good meeting and it probably would have gone to a last-heat decider."
The boss admitted that he was fearful of a repeat performance of their last meeting at home where they were defeated by Poole and is determined to make slow starts at home a thing of the past for the rest of the season.
"It was a slow start and it felt very much like the way it went two weeks ago. With the rain coming, you don't want to be two points down after heat 10. A couple of the boys stepped up, Cam (Heeps) was brilliant, and he had all his heats early and his contributions kept us ahead. Krystian (Pieszczek) struggled to start with but then suddenly came up with two important wins. We turned it around in the end, but I was a bit disappointed with how we started, and it is something we talked about after the meeting."
The manager agreed that it was the right decision to abandon the meeting and was not too concerned with Wolves taking a point away from the clash.
"We managed to get through in tough conditions and when it starts raining you can wilt away I guess. It is a credit to all 14 riders because it was raining, and the ref banged through the meeting but there were no complaints. When there was thunder and lightning it was the right call to call it off.
"I don't think it will be too vital Wolves taking a point, as things stand I think they are fighting for fourth spot whilst we are fighting for first. In a sense, I am not worried about them taking a point, I am just happy we got three points especially after the start we had."
Cameron Heeps was back to his best scoring 11 points from four rides and Hawkins said that the Australian is as good as anyone in the league at Foxhall.
"Cam was brilliant and showed his experience and knowledge of how good he is at Foxhall. Cam had a tough week points-wise last week but actually he lost a couple of wins through other factors other than his riding. Cam is as good as anybody around Ipswich when he believes it and is confident and it is nice to see him ride like that."
It was an eventful day for Jake Allen as his van suffered a puncture on his way to Suffolk, meaning a late arrival to the pits.
"Jake got a puncture on the way down and he couldn't get the wheel off to change it and he turned up at 7.30pm. Credit to Jake, to arrive at a meeting that late and to have that stress driving on your own, he rode very well, and he will be in the main body of the team next week and I am sure he will do well."
Click here for the full raceday review.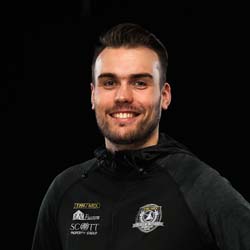 Digital Media Manager at Ipswich Speedway