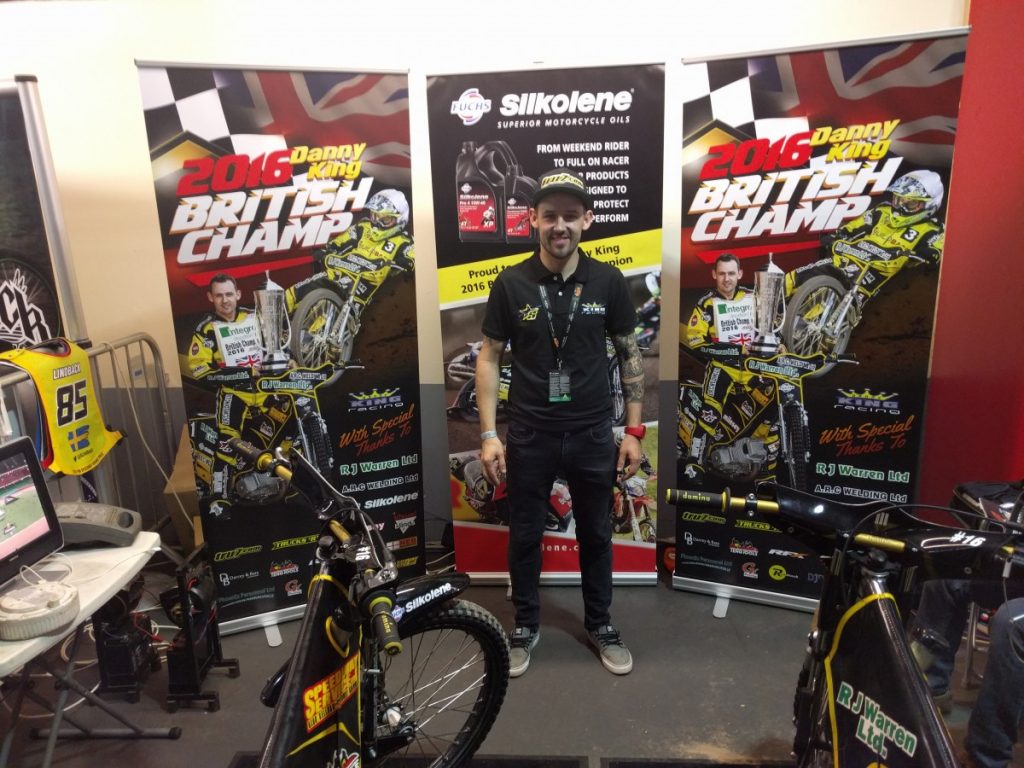 It's been another frustrating few weeks as I'm sure you've read in Chris (Louis) and Ritchie's (Hawkins) columns! It's a really funny league this year. After the win at Plymouth I think we all thought we had turned the corner and I think we thought we would go to Berwick and get a win but we didn't. Then we thought we were going to go to Scunthorpe who were bottom of the league and win but again we didn't. This last week Scunthorpe have won away at Peterborough and beat the league favourites Glasgow at home by the same amount they beat us so there is no consistency in the league whatsoever. Teams are beating anyone left right and centre and we are not the only ones struggling. Other teams are starting to show some form now and that's what we need to do.
It's a big month for us now with four home fixtures and we need four wins, it's as simple as that. We obviously started with a win over Rye House but that was a bit too close for comfort but it was our first meeting at home for a while so hopefully by the time you are reading this we have had a bigger win over Berwick.
There's been a few more team changes too but it doesn't really affect you too much as it happens a lot in speedway and the riders coming in are riders that we know. It's not great from a team point of view but we needed to be doing something because we are not getting the results on the track. I think the changes that have been made make us stronger so hopefully we can go now and show that.
It was my night I suppose at Belle Vue when I won the British title, we kept our heads down and we were an underdog really but I was looking forward to it and it was at a track that I enjoy and it suits me, it's a racers track so I knew I had a chance. We were speaking before the meeting and the main goal was to get enough points to get into the Semi or the Final and we got enough to go straight to the Final which was a bonus. Once we were there we knew it was anyone's. We were really pleased as the track was falling into our hands and the bike was working well. I knew if I got to the dirt I'd win it and that's what happened.  I knew no one else would want to go into that dirt, I didn't particularly want to but I knew I had to be there! That's why we picked gate two which I think surprised everyone because gate one was by far the best gate but I knew if I didn't make a good start from gate one I'd get clamped by Cookie (Craig Cook) and I wouldn't be able to get to the dirt. So I went for two and instead of turning left I went straight and it looked like everyone was going to overtake me on the inside but once I hit that dirt I had so much more speed and I knew I'd either go round him or under him down the back straight so it worked.
I learnt an awful lot at Cardiff in the Grand Prix too. It was a bit of a shame really as Practice went really well but the track was different to how it was in the meeting so it caught us out a little bit and having two heats on the trot didn't give us time to do anything.  I was gutted to start with two lasts but I wasn't gating well. After those two heats I was watching what everyone else was doing and started copying them and it really worked and I was gating well from then on. It is a shame that we didn't make the semi and we were only one point away but I learnt so much and I'll never forget the reaction I got after my race win.
We've got the Premier League Fours this month and I always look forward to the Fours and always enjoy it and this year is a little bit more special because they've changed the format and its over two days. I think it will be a brilliant weekend and I think we have a good chance as we have as strong a top four as anyone.
Hopefully I've also done enough to be worthy of a place in the Great Britain World Cup team later this month. Its something I really want to be part of and it's at a track that I enjoy and hopefully Rosco (Alun Rossiter) has been watching my form closely and that will be enough to get me in the team.