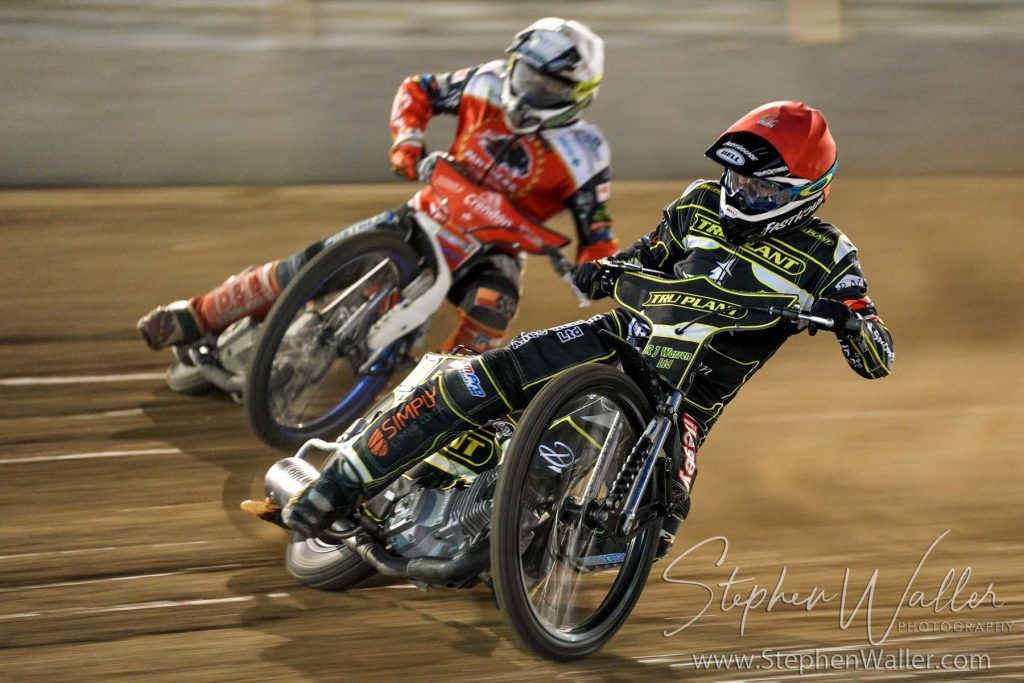 By Henry Chard
MEETING SPONSORS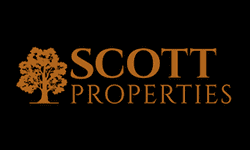 Scott Properties – Scott Properties is a family run, self-funded, and respected Strategic Land Promoter operating throughout East Anglia and the South East of England. Their principal activity is the identification, acquisition and promotion of land through the planning system. They work on a partnership basis with landowners and Local Authorities to realise maximum development potential from land assets.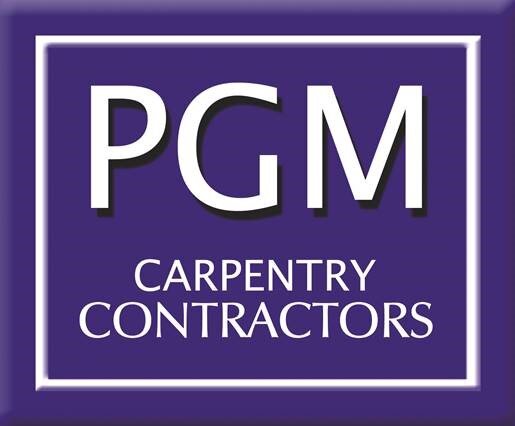 PGM Carpentry – PGM Carpentry Contractors was founded in 2000 and has since grown to become a leading specialist in carpentry and window installation in London and the East of England. They are actively working on new-build residential developments for the majority of the UK's largest developers and main contractors in the construction industry. PGM is proud of its family heritage, which has allowed the company to grow on strong foundations.
THE SCORES
IPSWICH 37: Danny King © 16+1, Paul Starke 2, Jason Crump 8+1, Craig Cook 6, Anders Rowe 2+1, Drew Kemp (RS) 3. Team Manager: Ritchie Hawkins
PETERBOROUGH 53: Thomas Jorgensen (g) 4+1, Erik Riss (g) 7+1, Michael Palm Toft 7+1, Scott Nicholls © 10+2, Chris Harris 9+2, Leon Flint (g) (RS) 1+1, Hans Andersen 15+2. Team Manager: Rob Lyon
REFEREE: P. Carrington
PREMIERSHIP TABLE
| | | |
| --- | --- | --- |
| Team | Meetings | Points |
| Wolverhampton | 18 | 49 |
| Peterborough | 15 | 40 |
| Belle Vue | 18 | 31 |
| Sheffield | 15 | 28 |
| Ipswich | 19 | 18 |
| King's Lynn | 15 | 10 |
WHAT HAPPENED?
The 'Tru Plant' Witches were heavily beaten by Peterborough at Foxhall on Thursday night in the Premiership as they ended their home season in miserable fashion.
Ipswich lost Jake Allen on the day of the fixture with the Australian still feeling the effects of his Covid-19 jab and rider replacement was in operation at number four. However, that was no excuse for what was to follow as the home team were no match for their high-flying opponents and the Panthers coasted to a comfortable victory. Skipper Danny King top scored once again with 16+1.
King won a shared heat one but there was an early stoppage in heat two as Drew Kemp and Hans Andersen hit the deck on the first turn with all four called back. The Dane picked himself up and won the re-run, but Kemp and Anders Rowe ensured it was a 3-3 as both passed Panthers guest Leon Flint to get amongst the points. The home team went ahead in heat three as Jason Crump picked up three points ahead of Scott Nicholls and Paul Starke won the battle at the back against Michael Palm Toft. However, the lead didn't last long as the Panthers recorded a 1-5 in heat four to put them two points ahead.
The visitors extended their lead with a heat advantage in heat five before King made it two wins from two in heat six with Starke at the back having struggled with machinery issues at the start of the race. The Panthers hit a maximum in heat seven to put them eight points up and they pulled further clear with another 1-5 in heat eight to put them in full control of the tie.
Ritchie Hawkins put King in as a tactical substitute in heat nine and after a tapes malfunction at the first attempt, Chris Harris won the re-run to stop the Witches from pulling any points back. King was back out in heat 10 and took the chequered flag as the points were shared. Peterborough guest Thomas Jorgensen was excluded for going through the tapes in heat 11 and Andersen came in as a replacement for the re-run. Craig Cook won the second attempt in a 3-3 but Peterborough sealed their victory as early as heat 12 with another 1-5 that put them out of reach.
The home pair of Cook and King responded with a maximum for the home side in heat 13 but the Panthers came straight back with yet another 1-5 in heat 14. King's excellent evening finished with a win in heat 15 as the race was shared but it signalled the end of another miserable night at Foxhall in 2021.
HAWKINS REACTION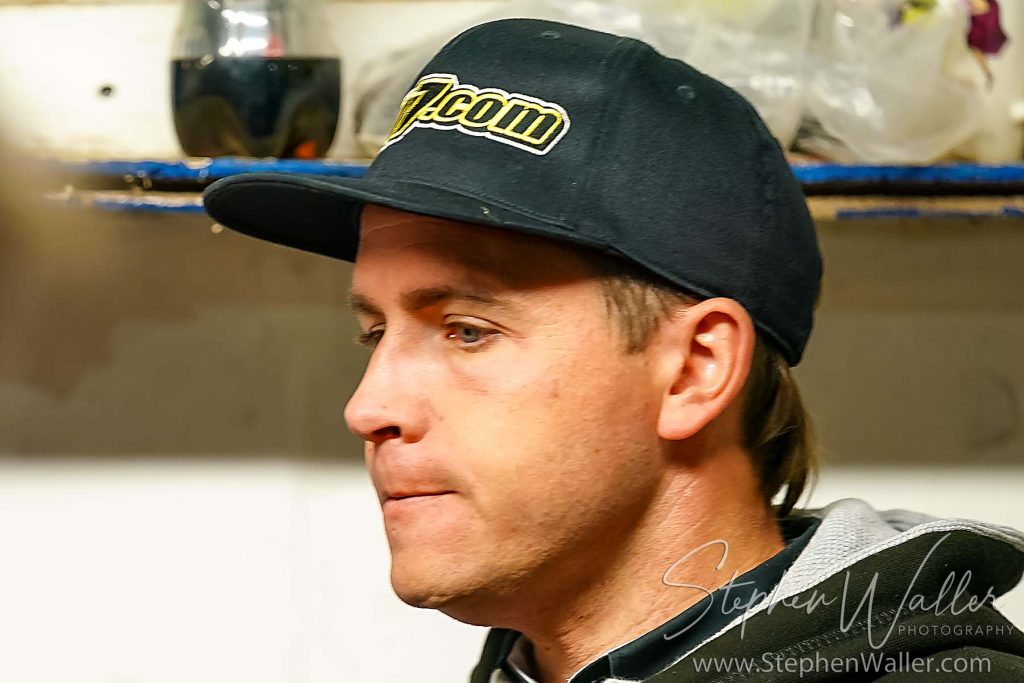 Ipswich 'Tru Plant' Witches team manager Ritchie Hawkins reflects on Thursday's defeat to Peterborough.
"It was another disappointing night where we did not perform and relied on two or three riders and that is never going to win you any meetings.
"On paper we are not a terrible team and not as bad as our results suggest. On paper we look like we could be a good side, but confidence is that low and it is just dropping and dropping. Roll on the winter where we can rebuild.
"Danny is flying, and I think Jason put in a good shift tonight. Starkey has been very good in recent weeks but suffered horrendous bike problems tonight. We were missing Jake and it made it another long night. We go to Peterborough on Monday and we all enjoy racing there. On the night if the boys pull out a performance and ride to their capabilities then we are capable of getting a win at the Showground. Overall though we are looking forward to the season finishing.
"I think we had another decent crowd considering we are on such a poor run. For everyone to still turn out is exceptional and we are sorry we are not performing how we should be. All we can do is work hard over the winter to be stronger for next year."
SCOTT PROPERTIES & PGM CARPENTRY RIDERS OF THE NIGHT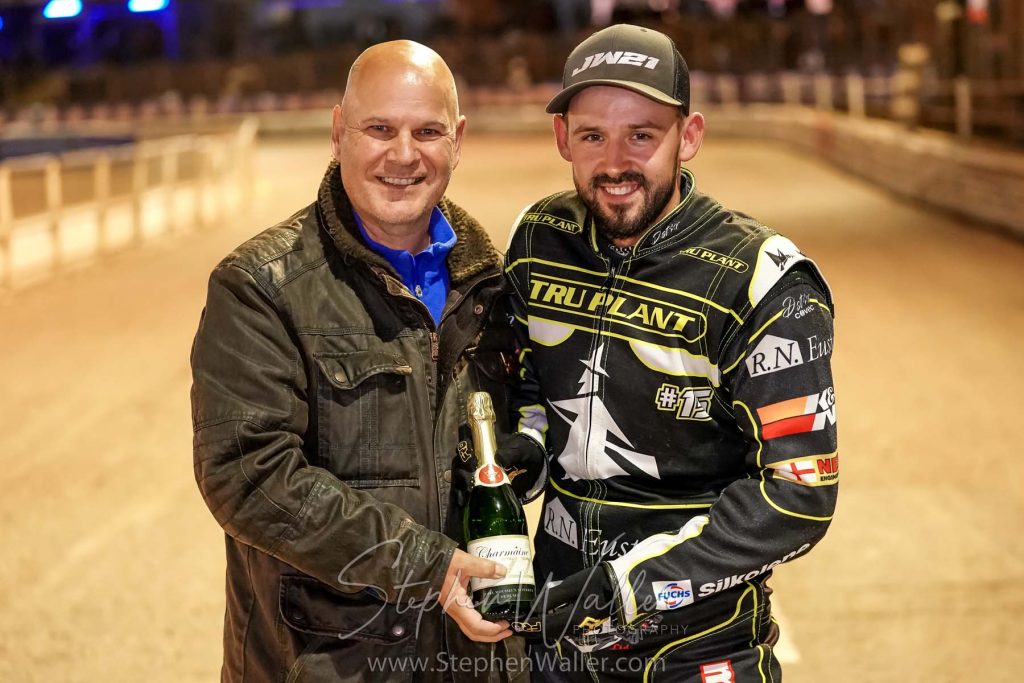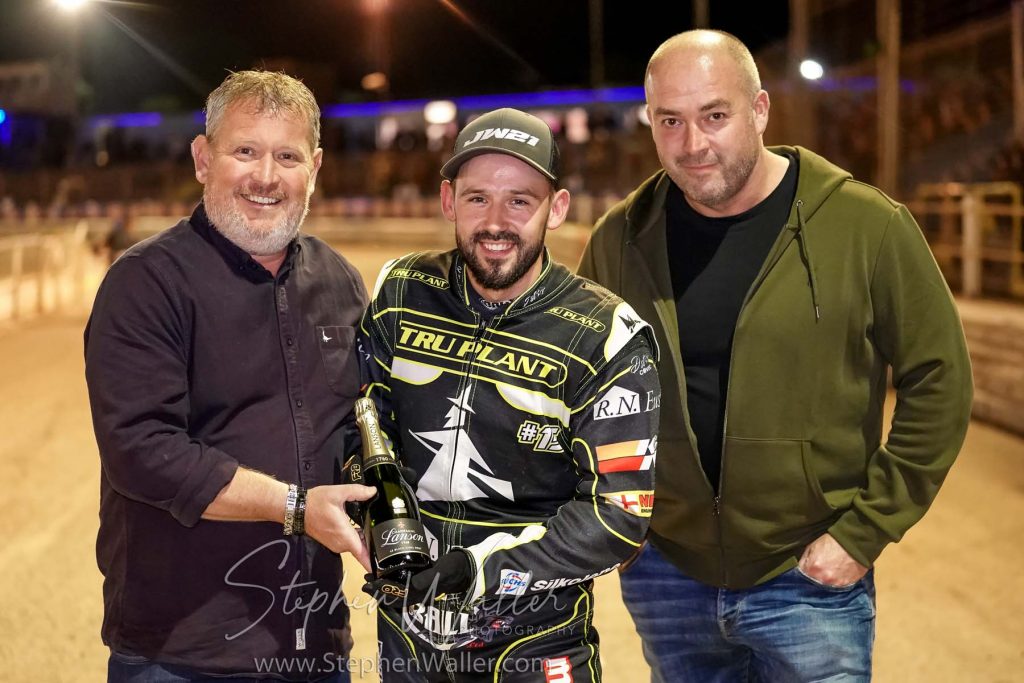 It will come as no surprise that it was captain King who picked up both awards again after he scored 16+1 from six rides.
WHAT IT MEANS
Ipswich stay fifth and they have just one more fixture to complete before their season ends. The Panthers pick up four points as they close in on top spot ahead of the play-offs.
WHAT'S NEXT?
The 'Tru Plant' Witches travel to the East of England Arena & Events Centre to face the Peterborough Panthers on Monday 6th September in a Premiership fixture. Tickets can be purchased here.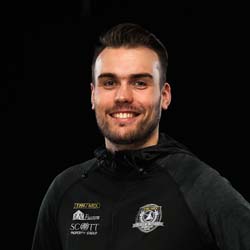 Digital Media Manager at Ipswich Speedway