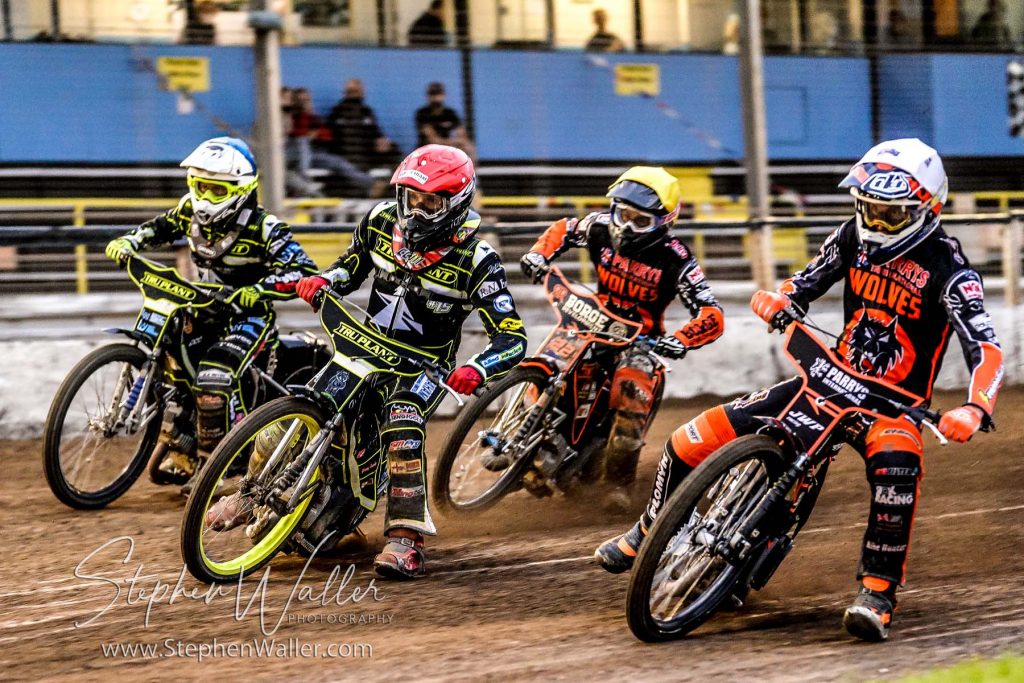 MEETING SPONSORS
RN Euston – RN Euston Limited has supplied steel framed buildings in East Anglia for over 40 years. Established by Ray Euston the business has grown steadily over the years and now Ray works in partnership with his son Mark. The company is based in Suffolk and work all over East Anglia where they have gained a reliable reputation.
The Fat Cat – They are a small, friendly Free House where you can enjoy a wide selection of up to twenty real ales served straight from the cask from our temperature-controlled tap room. Also, on offer are up to seven real ciders as well as a selection of gins, whiskies, rums, wines and Belgian beers. They are a pub about the beer and the people so whether it is lively debate you're after or a quiet pint in the greenery filled garden, you can find it there!
THE SCORES
IPSWICH 41: Jason Crump 3+1, Anders Rowe 7, Danny King © 13, Jake Allen 2, Craig Cook 6, Drew Kemp (RS) 2+1, Paul Starke 8+1. Team Manager: Ritchie Hawkins
WOLVES 49: Sam Masters 14+1 (paid maximum), Luke Becker 4+2, Nick Morris 8, Ryan Douglas 6, Rory Schlein © 10+1, Broc Nicol 1, Leon Flint (RS) 6. Team Manager: Peter Adams
REFEREE: C. Gay
PREMIERSHIP TABLE
| | | |
| --- | --- | --- |
| Team | Meetings | Points |
| Peterborough | 7 | 18 |
| Belle Vue | 6 | 17 |
| Wolverhampton | 6 | 14 |
| Ipswich | 10 | 9 |
| Sheffield | 6 | 7 |
| King's Lynn | 5 | 3 |
WHAT HAPPENED?
The 'Tru Plant' Witches fell to their seventh consecutive defeat as they were beaten by Wolverhampton at Foxhall on Monday night in the Premiership.
The hosts welcomed back Jason Crump to the side after injury and made an encouraging start to the meeting but were pegged back by the away side who edged ahead going into the final stretch with Crump struggling with his fitness on his return. Ipswich managed to take it to a final-heat decider, but Wolves hit a maximum in the final heat to secure all four league points on offer. Danny King top scored for Ipswich with 13 points.
There was a delay at the start as Luke Becker went through the tapes at the start of heat one and he went from 15 metres in the re-run. His partner Sam Masters won the second attempt from the gate as the points were shared to start the evening. The hosts took the lead in heat two as Paul Starke and Drew Kemp flew from the gate for the first 5-1 of the night. Heat three was stopped twice as Jake Allen was given a warning for moving at the start and was then excluded as he went through the tapes in the re-run. Allen was replaced by Starke but there was yet another stoppage as Ryan Douglas fell on the first turn but was called back for the re-run. Incredibly, there was another stoppage at the fourth staging as King and Douglas were squeezed out on the first turn and hit the deck with all four called back for another go. It was fifth time lucky as King won ahead of Nick Morris and Starke edged out Douglas on the back straight of opening lap for third and a 4-2 to Ipswich. Wolves skipper Rory Schlein won heat four with Craig Cook second and Leon Flint held off Kemp on the run to the line to secure the visitors' first heat advantage of the contest.
Wolves levelled the scores in heat five as Masters won again and Becker produced a fine ride to swoop past both Witches riders and join his partner at the front for a 1-5. Broc Nicol packed up at the start of heat six as Anders Rowe won but Schlein was able to pass Crump to limit the hosts to a 4-2. Morris won heat seven from the gate and was joined early on by Douglas but Cook cut back on the second turn of the second lap to pass the Wolves man and split the visiting duo meaning a 2-4 levelled the scores again. Flint won a shared heat eight meaning the two teams were level at 24-24.
There was yet another stoppage in heat nine as Schlein went through the tapes this time and Allen was warned again for also moving at the start. Flint came in for Schlein in the re-run, but he couldn't stop King from taking the victory as Allen had to work hard to get the better of Nicol at the back and secure a Witches 4-2. Starke replaced Crump in heat 10, who was struggling for fitness on his return from injury having broken eight ribs at the end of May, and he finished second behind race winner Douglas with Morris throwing everything at Rowe at the back before eventually making the move into third to level the scores again. Starke was out again in heat 11 in a reserve switch for Kemp as the away side hit a 1-5 to take the lead with Masters taking the chequered flag and Becker holding off everything Cook threw at him for second. King won heat 12 and Starke, in his sixth ride of the night, picked up third place reducing Wolves' lead to two points with three to race.
Heat 13 proved to be disastrous for the Witches as Schlein won and Masters rounded both Cook and Crump at the end of the opening lap for a 1-5 to put them on the brink of victory. Team manager Ritchie Hawkins put King in for Kemp in heat 14 as a tactical substitute and the skipper produced another race win and Allen kept the home team's hopes alive, passing Flint on the final lap to gain a heat advantage that took it to the final heat. Masters was too eager at the start of heat 15 and was warned for moving at the start and in the re-run it was King who anticipated the start with both riders picking up warnings. Wolves held their nerve though and recorded a maximum in the final race to secure their win and condemn the hosts to another defeat on home shale.
HAWKINS REACTION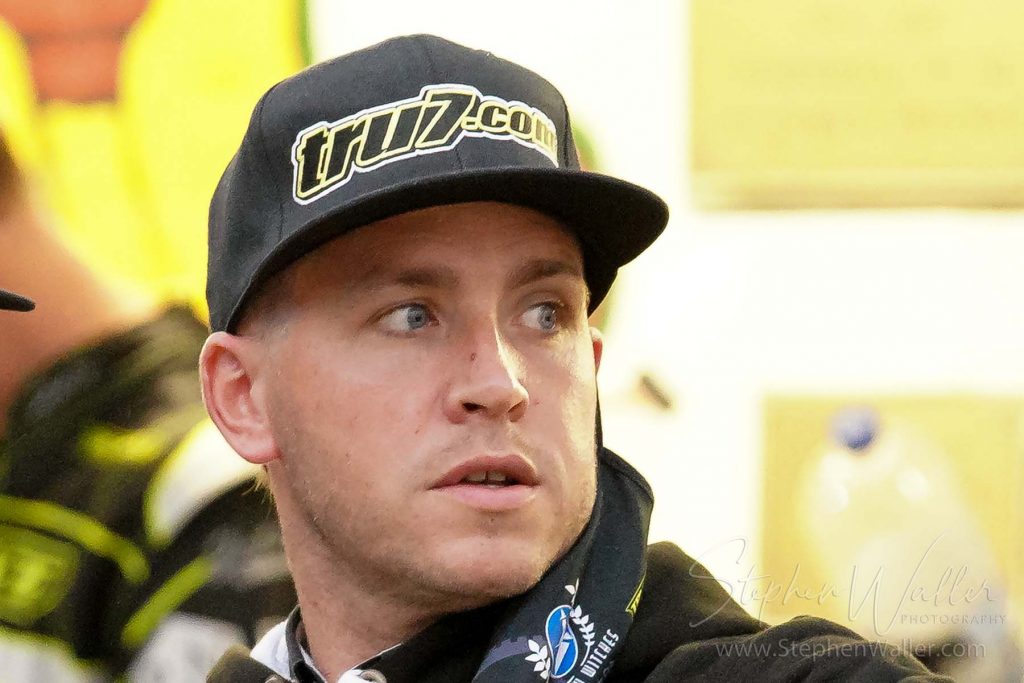 Ipswich 'Tru Plant' Witches team manager Ritchie Hawkins reflects on Monday's defeat to Wolves.
"We had too many riders not going well enough. We are in a pretty dire position now in the play-off race. It is clear that we have not performed well enough.
"Jason struggled more than he thought he was going to with his fitness, but we had too many other riders not performing. We need to start getting more consistency individually and as a team. We can't keep carrying two or three people having off nights as it is different guys on different nights, the league is too strong and too solid to do that.
"Overall, we are not in a good position at all. We need to win at King's Lynn on Monday and start winning meetings but that might not be enough. We owe it to everyone, our loyal fans, sponsors and to ourselves to get back to winning ways on Monday and winning our home meetings as well. We will see where we are at the end of the season to see if that is enough to make the play-offs but we have got to put everything into winning on Monday and winning all of our remaining home meetings. We certainly can't concede that we are in a position and that's it. We have got to keep fighting and we have got a good side on paper and guys performing but just not consistently."
RN EUSTON RIDER OF THE NIGHT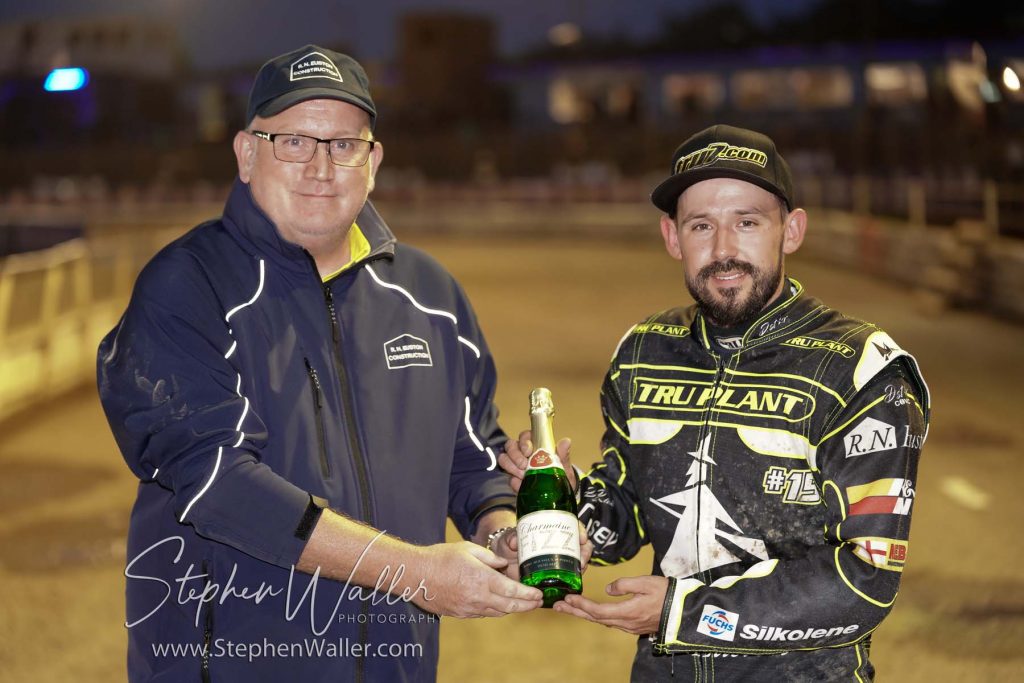 King picked up the award with 13 points that included four race wins from six rides.
WHAT IT MEANS
Wolves collect four league points and stay third, consolidating their place in the play-off spots. Ipswich remain fourth but will be looking over their shoulders having ridden the most meetings out of everyone in the division.
WHAT'S NEXT?
The 'Tru Plant' Witches travel to Norfolk for the East Anglian derby against the King's Lynn Stars on Monday 5th July in a Premiership fixture. Tickets can be purchased here.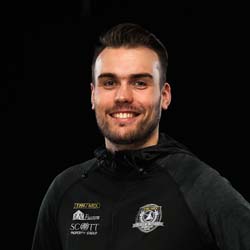 Digital Media Manager at Ipswich Speedway