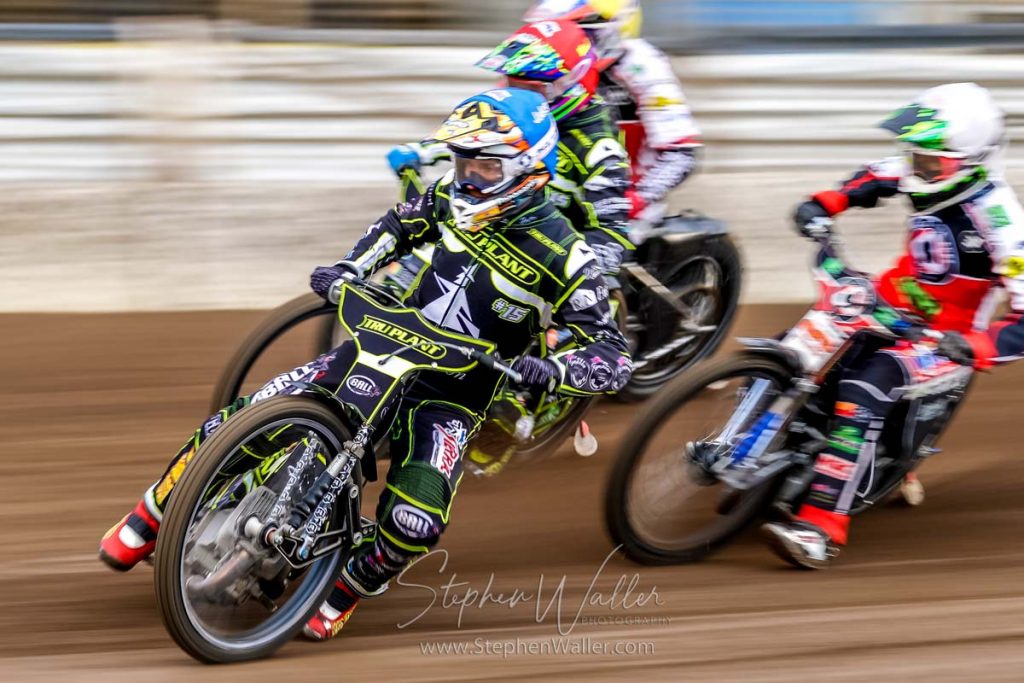 By Henry Chard
THE SCORES
IPSWICH 45: Jason Crump 7+1, Cameron Heeps 5+1, Jake Allen 11+1, Danny King © 11+1, Anders Rowe 11+2, Drew Kemp 0. Team Manager: Ritchie Hawkins
BELLE VUE 45: Brady Kurtz 13+1, Richie Worrall 7, Dan Bewley 10+2, Steve Worrall © 7+2, Charles Wright 3+1, Tom Brennan 1+1, Jye Etheridge 4. Team Manager: Mark Lemon
REFEREE: C. Gay
PREMIERSHIP TABLE
| | | |
| --- | --- | --- |
| Team | Meetings | Points |
| Belle Vue | 2 | 5 |
| Ipswich | 2 | 4 |
| Sheffield | 1 | 1 |
| Peterborough | 0 | 0 |
| Wolverhampton | 0 | 0 |
| King's Lynn | 1 | 0 |
WHAT HAPPENED?
The 'Tru Plant' Witches began their home campaign with a hard-fought draw at Foxhall against the Belle Vue Aces on Thursday in the Premiership.
Missing Jordan Stewart going into the meeting, Ipswich started well and built up a six-point lead after six heats of racing, but they were pegged back by the Aces and found themselves two points down with four heats remaining. The hosts drew level in the penultimate race, but the points were shared in the final heat meaning a 45-45 draw on the night. Anders Rowe continued his impressive start to the season and top scored with 11+2 from seven rides.
The Suffolk side got off to the perfect start in heat one as Rowe and Jason Crump teamed up for a 5-1 on their home debuts but there was nothing to separate the two teams in the following three heats which were all shared. Rowe continued his unbeaten start with victory in heat two before Jake Allen won heat three on his first appearance back and Danny King passed Jye Etheridge to take the chequered flag in heat four as the Aces reserve went wide on the fourth bend of opening lap.
Brady Kurtz won a shared heat five before the Witches extended the lead in heat six as Crump recorded his first race win in Witches colours at Foxhall and Rowe picked up a point for a 4-2. Three more shared heats followed as King fended off the chasing Dan Bewley to win heat seven and Richie Worrall picked up three points in heat eight for the Aces. Belle Vue boss Mark Lemon put Kurtz in as a tactical sub in heat nine which he duly won but Cameron Heeps and Allen battled past Charles Wright to ensure they kept their six-point lead intact.
However, the tide turned in the following heats as the side from Manchester recorded back to back maximums to put them two points ahead with just four races to go. It looked like the hosts might draw level in heat 12 with Heeps making the gate and Rowe in third but Bewley produced a fine ride to hunt down Heeps and swoop round the home ride for the win on lap three that kept his side two points in front.
It could have been all but over after heat 13 for the Suffolk side as the Aces gated on a 1-5 but Wright suffered mechanical issues at the end of the first lap meaning a share of the points that kept Ipswich in the hunt. Heat 14 was stopped as Etheridge fell coming out of the second turn on the opening lap and he was excluded from the race. Allen got the better of Steve Worrall in the re-run and with Rowe picking up a point the scores were level going into the final heat. The Witches pair of King and Allen made the start in heat 15 but Allen couldn't keep Kurtz and Bewley behind him, resulting in a 45-45 draw.
HAWKINS REACTION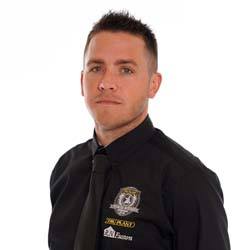 Ipswich 'Tru Plant' Witches team manager Ritchie Hawkins reflects on Thursday's draw with the Aces.
"I knew it was going to be a tough meeting and it was. I was really pleased that after Belle Vue fought back and got in front that we came back at them and managed to get the draw. Heat 15 looked like it was going to go our way and we would sneak the win, but they are a very good team. Certainly, four points from the first week of the season isn't bad at all.
"I thought Jake might be in for a slow start, he's not had ideal preparation, but he got straight out there and looked like the guy we saw at the end of 2019. He didn't look like he'd been away for 18 months, I can't praise him enough. Anders had another great night; his performances have gone beyond what anyone could have expected this week and there are areas he can work on definitely. I think that ride from Danny King, especially after having a couple of tough heats, to come off of gate four and pull out the win in heat 15 was superb and it was a real captain's ride.
"It was amazing to see everyone, I hope everyone enjoyed being back out and seeing live sport and live racing. I'm delighted for fans and they got to witness a great meeting and I hope everyone has gone home happy and is looking forward to next week."
RIDER OF THE NIGHT
Rowe impressed once again with 11+2 from reserve on his home debut and captain King lead from the front with 11+1 but we'll give it to Allen on this occasion who scored 11+1 on his first appearance back in Witches kevlars and his crucial victory in heat 14 got the Witches back on level terms on the night.
WHAT IT MEANS
The Aces claim two points for an away draw whilst the Witches pick up one point, leaving the Aces top and the Witches second in the very early league table.
WHAT'S NEXT?
The 'Tru Plant' Witches host the Sheffield Tigers on Thursday 27th May at Foxhall Stadium in a Premiership fixture. Tickets can be purchased here.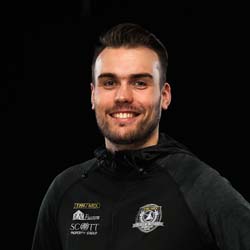 Digital Media Manager at Ipswich Speedway