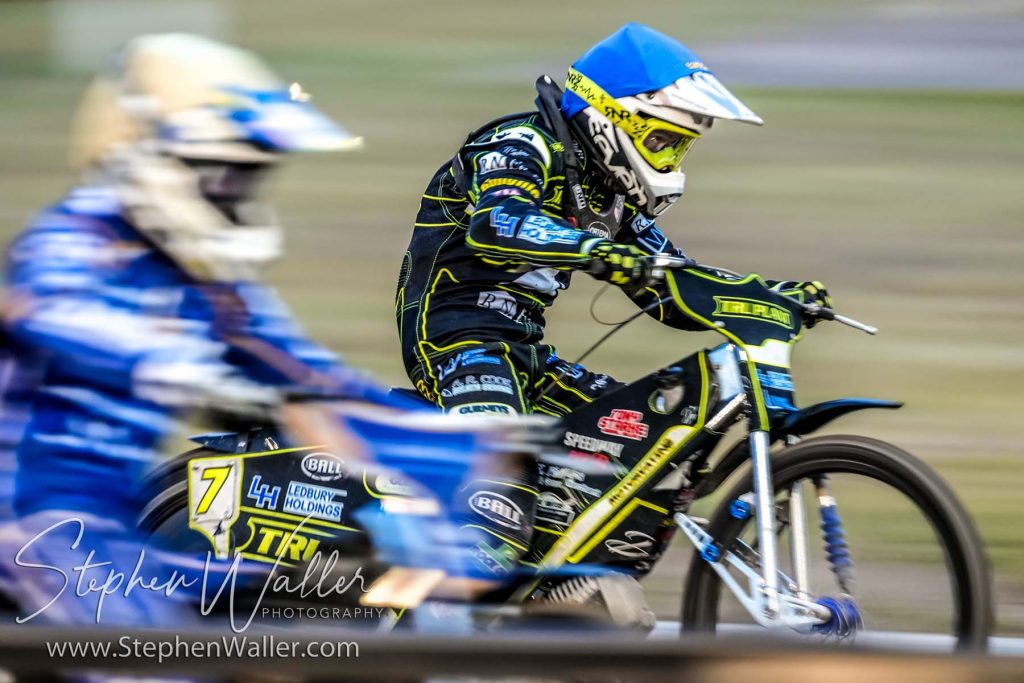 By Henry Chard
MEETING SPONSORS
RN Euston – RN Euston Limited has supplied steel framed buildings in East Anglia for over 40 years. Established by Ray Euston the business has grown steadily over the years and now Ray works in partnership with his son Mark. The company is based in Suffolk and work all over East Anglia where they have gained a reliable reputation.
Doug Wade Insurance
THE SCORES
IPSWICH 46: Rory Schlein (g) 2, Anders Rowe 2, Danny King © 13+1, Jake Allen 3+1, Craig Cook 14, Drew Kemp 1, Paul Starke 11+1. Team Manager: Ritchie Hawkins
KING'S LYNN 44: Thomas Jorgensen 7, Cameron Heeps 7+3, Erik Riss 8, Lewis Kerr © 3+2, Richard Lawson 10+1, Connor Mountain 2+1, Ricky Wells 7. Team Manager: Alex Brady
REFEREE: M. Bates
PREMIERSHIP TABLE
| | | |
| --- | --- | --- |
| Team | Meetings | Points |
| Wolverhampton | 10 | 27 |
| Peterborough | 10 | 26 |
| Belle Vue | 12 | 25 |
| Ipswich | 14 | 18 |
| Sheffield | 10 | 14 |
| King's Lynn | 10 | 8 |
WHAT HAPPENED?
The 'Tru Plant' Witches were victorious in the East Anglian derby after getting the better of the King's Lynn Stars as the meeting went to a last-heat decider at Foxhall on Thursday in the Premiership.
Ipswich welcomed back Anders Rowe to the side after injury and had secured the services of former Witch Rory Schlein to guest for the injured Jason Crump. The Witches started reasonably well and held a six-point lead after seven races, but they were pegged back, and the scores were level after 10 heats. An Ipswich 4-2 in heat 12 edged the home team ahead and it proved to be the difference as they held on for a crucial three points. Craig Cook top scored with 14 points against his former side.
On his return to Foxhall, Cameron Heeps won heat one for the Stars ahead of Rowe with Thomas Jorgensen getting past Schlein for a point to give the away side an early lead. Paul Starke won a shared heat two before the Witches hit a 5-1 in heat three thanks to Danny King and Jake Allen. The hosts made it consecutive maximums in heat four as Cook and Starke couldn't be caught and that extended Ipswich's lead to six points.
King wasn't to be beaten in heat five as it ended in a 3-3 and the away side pulled back a couple of points in heat six with a heat advantage. The hosts cancelled out that heat advantage out in heat seven though as Cook won again and Kemp saw off Lewis Kerr for third for a 4-2. King's Lynn struck back in heat eight with a 1-5 from Ricky Wells and Heeps to narrow the home team's lead to just two points.
King continued his fine form with another win in heat nine as Allen finished third for a 4-2 to the Witches. The scores were level after heat 10 as Erik Riss won and Kerr kept Starke behind him for a 1-5. It remained level as Cook won a shared heat 11 and King's perfect night continued as he made it four wins from four programmed rides in heat 12 and Starke passed Wells to grab third for a crucial point that edged the Suffolk side ahead by two points with three to race.
Cook replicated King's achievement by making it four wins from four with a fabulous ride to win heat 13 as he squeezed past both away riders on the back straight of the opening lap in a shared heat. It looked like the Witches were about to secure a heat advantage in heat 14 as Starke won with ease but Allen fell on the final lap after battling with Wells all race for second meaning it would go to a last-heat decider. The King's Lynn pair of Richard Lawson and Riss made the gate in heat 15 and looked like they were about to snatch another victory on Suffolk shale but first Cook muscled his way into second and King chased down Riss before passing him on the home straight going into the final lap as the Stars man fell going into the first turn. That 3-3 secured a vital victory for Ipswich to the delight of the Foxhall fans who could celebrate their third derby win of the season.
HAWKINS REACTION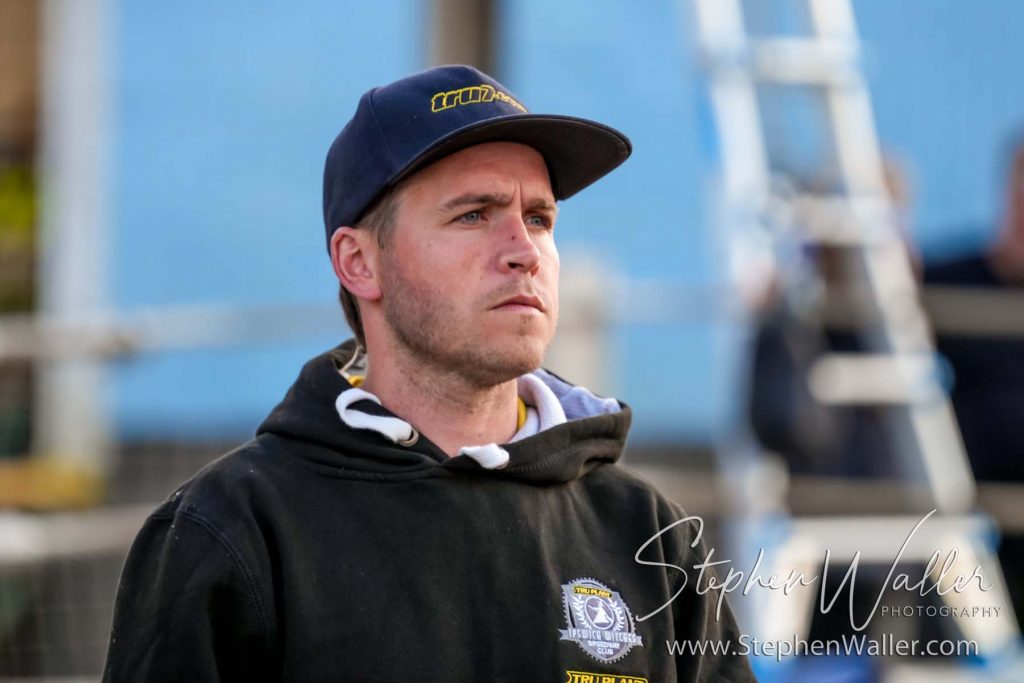 Ipswich 'Tru Plant' Witches team manager Ritchie Hawkins reflects on Thursday's win over King's Lynn.
"We scraped through, got another win and kept of the play-offs alive. It's tough, we had 10 heat winners and then other weeks we have not been having heat winners and we have had seconds and thirds. It would be nice to put it all together on the same night.
"Paul had another great meeting at reserve, and he is riding really well. Having him in top form at reserve is really helping us. Danny and Cookie were superb tonight and it was a brilliant performance from them. The other day we relied on the reserves and tonight we have relied on our top two riders. It would be nice to get everyone going at the same time.
"It was nice to have Anders back, he wasn't far off getting the win in heat one, he looked quick. King's Lynn are a good side at Ipswich, I'd say they are better at our place than their home track at the moment. He had a couple of tough rides but there were no issues with the injury, and he wasn't off the pace. With Starkey going so well, he is going to be picking up extra rides."
RN EUSTON & DOUG WADE INSURANCE RIDERS OF THE NIGHT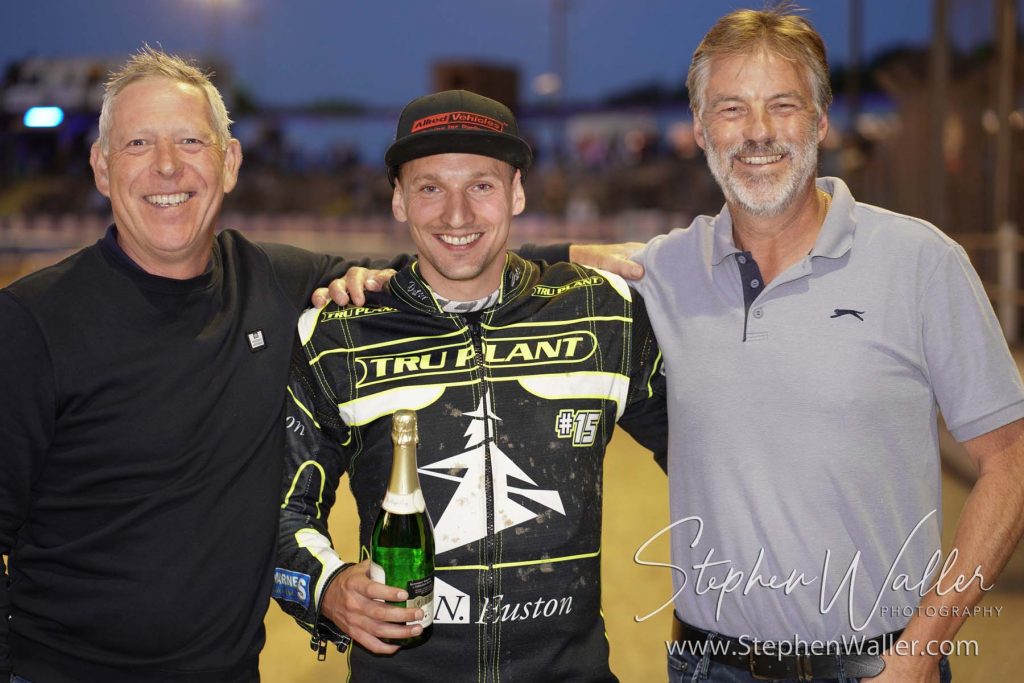 Cook picked up the Doug Wade Insurance award after he dropped just one point from five rides.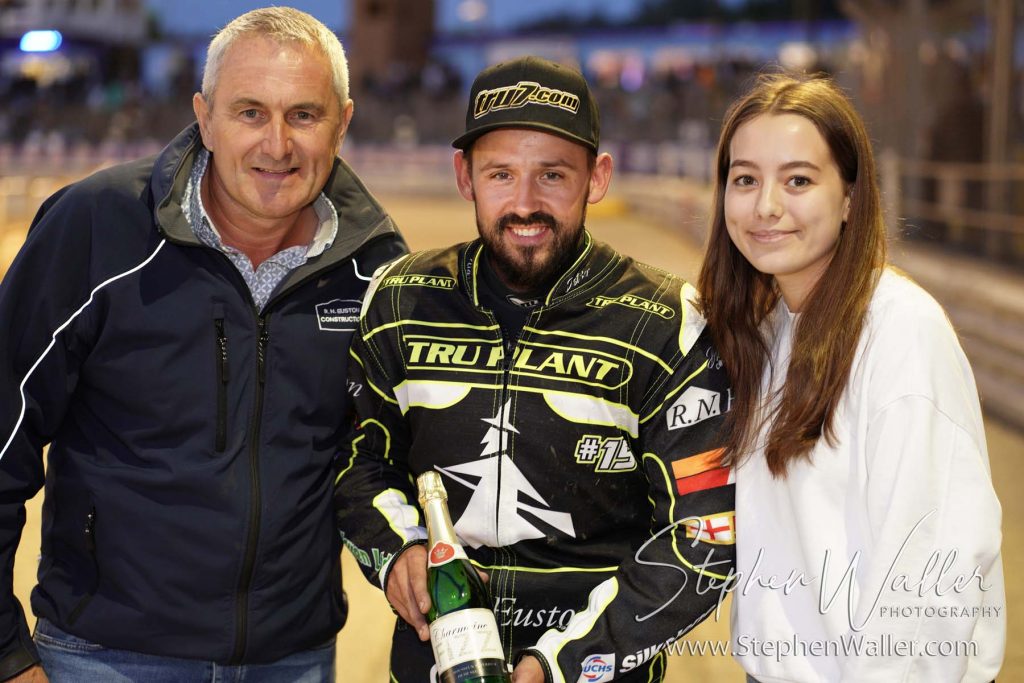 King was the RN Euston choice after scoring 13+1.
WHAT IT MEANS
Ipswich add three points to their tally and stay fourth whilst King's Lynn pick up a point for their efforts but remain bottom of the division.
WHAT'S NEXT?
The 'Tru Plant' Witches travel to the Manchester to face the Belle Vue Aces on Monday 2nd August in a Premiership fixture. Tickets can be purchased here.
SPEEDWAY RIDERS BENEVOLENT FUND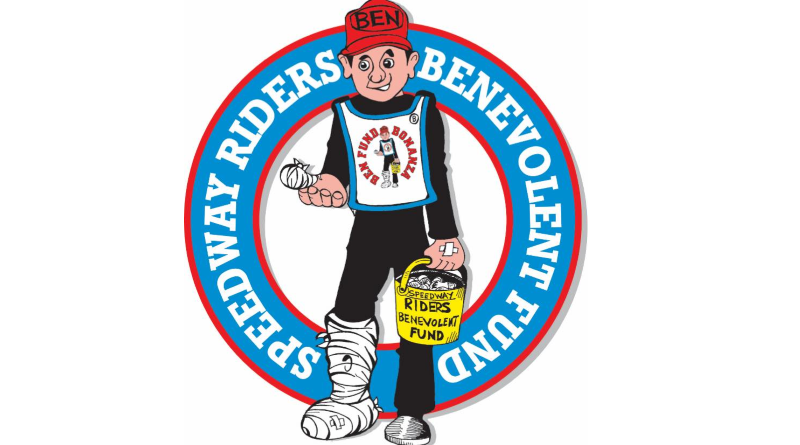 The Ipswich Speedway Supporters Club held the annual Speedway Riders Benevolent Fund collection at this meeting which raised £1863.25. Thank you to everyone who donated so kindly to a great cause. The fund's main purpose is to benefit former speedway riders, current speedway riders and their families, following serious or life changing injuries whilst racing for a British speedway club or representing Great Britain at international level speedway.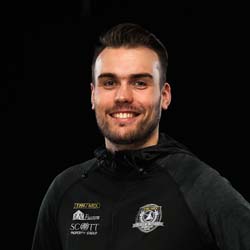 Digital Media Manager at Ipswich Speedway