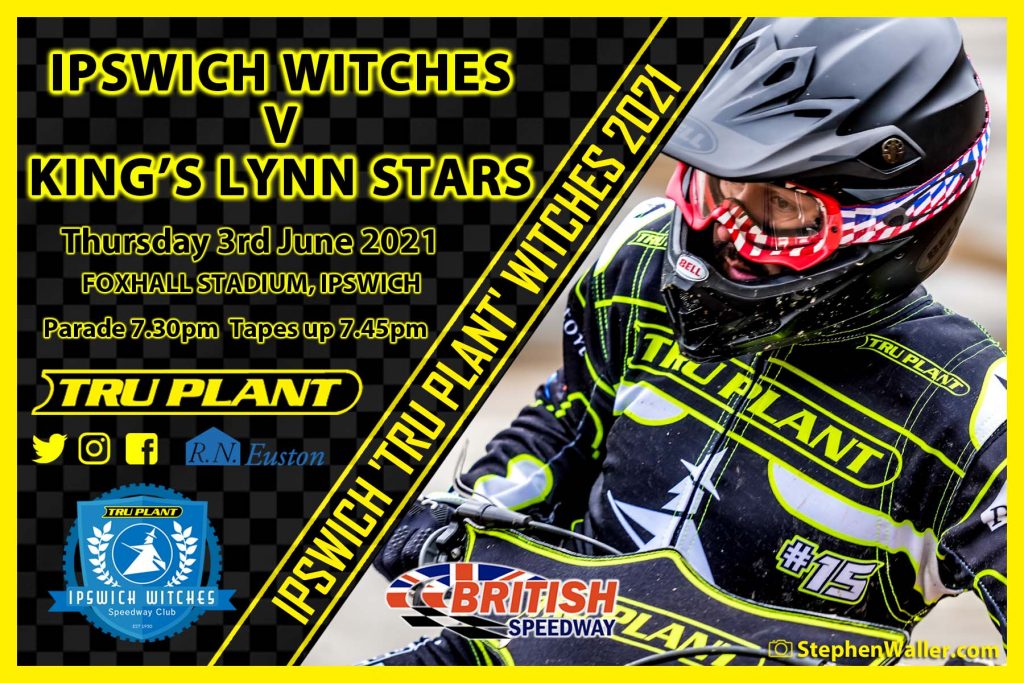 By Henry Chard
All the details ahead of our Premiership fixture with King's Lynn.
WHEN & WHERE
The 'Tru Plant' Witches host the King's Lynn Stars at Foxhall Stadium on Thursday 3rd June in a Premiership fixture that starts at 7.30pm.
MEETING SPONSOR

Tru7.com – Experts in construction and demolition, they have thousands of successful projects under their belts with skills in value engineering, operations management, highways and contracting. Their fast-growing portfolio, which now offers plant hire, demolition and aggregates, as well as vehicle hire and sales, ensures they can meet a wide range of needs.
TEAMS
IPSWICH: 1. Scott Nicholls (g) 8.00 2. R/R for Jordan Stewart 4.00 3. Cameron Heeps 6.17 4. Jake Allen 5.70 5. Danny King 6.85 © 6. Anders Rowe 3.00 7. Drew Kemp (RS). Team Manager: Ritchie Hawkins
KING'S LYNN: 1. Erik Riss 6.65 2. R/R for Lewis Bridger 4.28 3. Thomas Jorgensen 6.18 4. Lewis Kerr 5.53 © 5. Richard Lawson 5.64 6. Ryan Kinsley (RS) 7. Ty Proctor 4.20. Team Manager: Peter Schroeck
REFEREE: A. Steele
PREMIERSHIP TABLE
| | | |
| --- | --- | --- |
| Team | Meetings | Points |
| Belle Vue | 4 | 10 |
| Wolverhampton | 2 | 7 |
| Ipswich | 4 | 7 |
| Peterborough | 2 | 2 |
| Sheffield | 2 | 1 |
| King's Lynn | 2 | 0 |
TICKETS
Tickets are available to buy online (until 12pm on raceday) and on the gate and are priced at £19 for adults, £17 for concessions (65+), £5 for students (16-17). Children 15 and under go free. Official programmes are priced at £3 and are available to order online with your tickets and at the stadium. Car parking is free for all supporters. Debit and credit card payments are accepted. All the details on tickets for the 2021 season can be found here.
THE STORY
The Witches host local rivals King's Lynn in the East Anglian derby on Thursday night at Foxhall. The hosts have started the season well and were unbeaten in their first three fixtures before suffering a heavy defeat on Monday night at Wolverhampton ahead of this meeting. The Suffolk side will be keen to get back out on track and put right the wrongs of Monday night as they look to build momentum up once again and put points on the board.
The home team will be without number one Jason Crump after the Australian suffered a heavy fall in heat 13 of the defeat at Wolverhampton. The former world champion went to hospital following the meeting where it was confirmed he had broken at least five ribs. Scott Nicholls will guest in his place on Thursday night and there are few riders that know Foxhall better than Nicholls who was a title winner with the club in 1998. Team manager Ritchie Hawkins was dealt a further blow on Wednesday evening after Jordan Stewart crashed whilst riding for Championship club Redcar and suffered a broken collarbone, dislocated shoulder and broken ribs. Rider replacement will be in operation at number two in his absence and we wish both Jason and Jordan a full and speedy recovery from their injuries. Despite being injury-hit, Ipswich will be hoping for a repeat of the result on the opening night of the season where they took victory and the bragging rights in Norfolk.
HAWKINS PREVIEW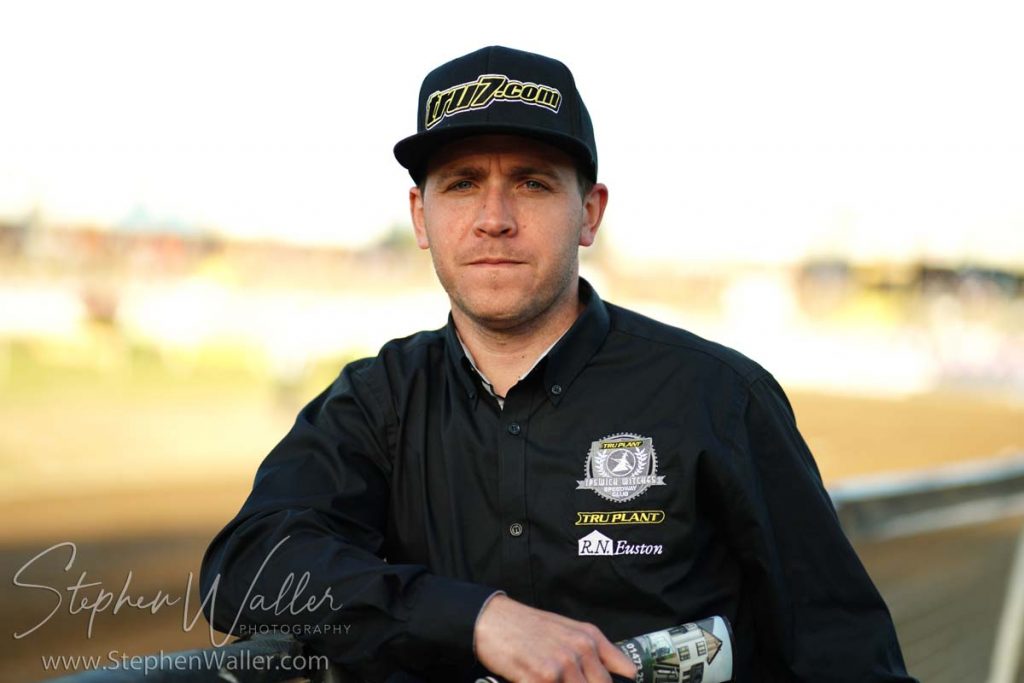 Ipswich 'Tru Plant' Witches team manager Ritchie Hawkins gives us his pre-match thoughts…
"We need to win on Thursday and take three points and have another good performance to get straight back on horse as such and straight back into form. We can't overthink Monday's defeat and we will get straight back into it on Thursday.
"King's Lynn will come with a team of riders who are very good around Foxhall, so we need to make sure we are on top of our game, as we have been in the last two weeks. We need to have the same attitude and determination and I'm sure we will get the win. If we are slack, then we will get punished.
"We have had good crowds for the first two meetings, so I'm sure everyone will come out and back us again. It really helps and is great to see and is greatly appreciated by us."
THE OPPOSITION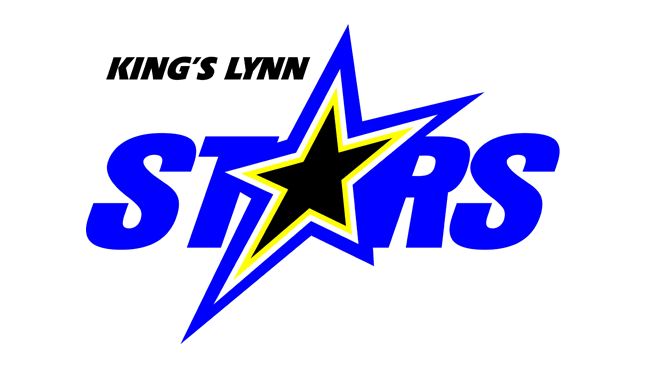 King's Lynn have endured a torrid start to their season and currently sit bottom of the table. Defeat in the derby against the Witches on opening night was followed by a hammering at the hands of Wolves on home shale, a result that sent alarm bells ringing at the Adrian Flux Arena. The management wasted no time in making changes as they released number one Craig Cook after just two meetings and replaced him with former Witches man Richard Lawson who will make his debut on Thursday. Like Lawson, Stars captain Lewis Kerr is a man that goes well at Foxhall as well as heat leader Erik Riss. The visitors will be without Lewis Bridger with rider replacement in operation at number two. Both league meetings at Foxhall were tight contests in 2019 and the visitors will be keen to prove a point on Thursday and begin to turn their season around.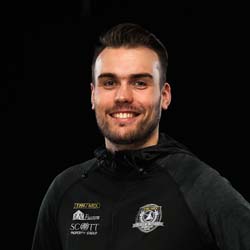 Digital Media Manager at Ipswich Speedway