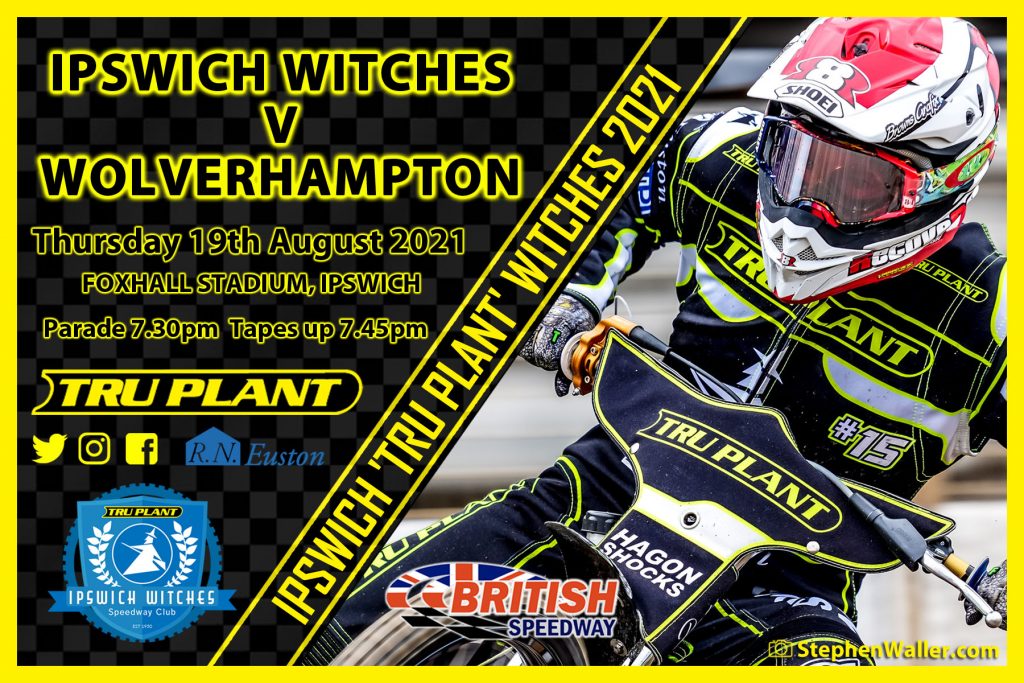 By Henry Chard
All the details ahead of our Premiership fixture with Wolverhampton.
WHEN & WHERE
The 'Tru Plant' Witches host the Wolverhampton Wolves at Foxhall Stadium on Thursday 19th August in a Premiership fixture that starts at 7.30pm.
MEETING SPONSORS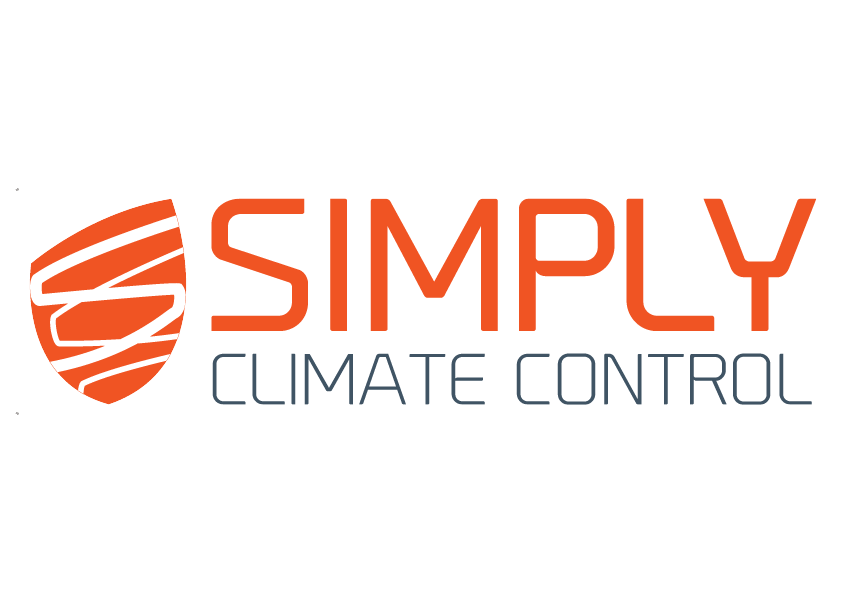 Simply Climate Control – What sets Simply Climate Control apart from other conventional air conditioning businesses is our commitment to our core company values. Transparency, integrity and passion.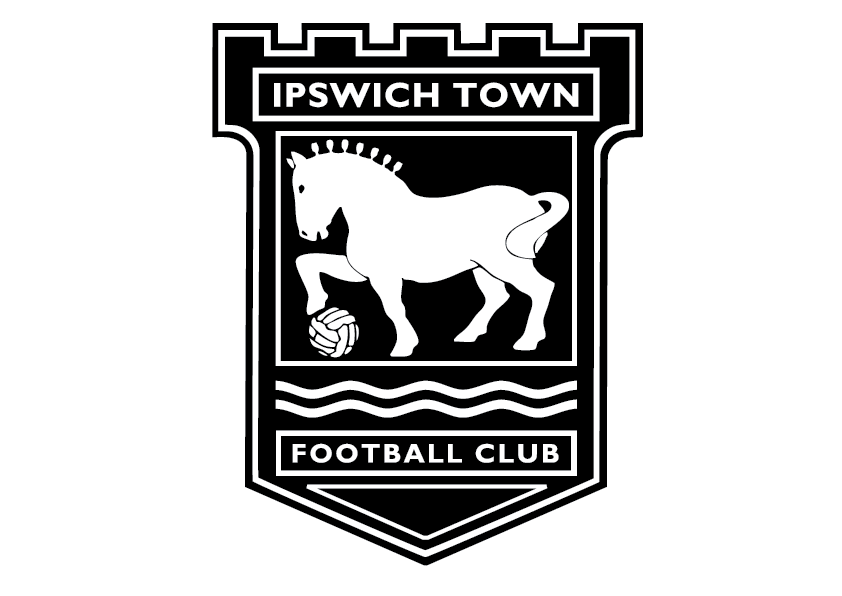 ITFC Commercial – Ipswich Town FC is a seven-day-a-week venue, offering match day hospitality along with the use of the facilities on non-match days for conferencing and events.
TEAMS
IPSWICH: 1. Jason Crump 8.00 2. Anders Rowe 5.38 3. Jake Allen 5.15 4. Craig Cook 7.56 5. Danny King 7.10 © 6. Paul Starke 4.82 7. Drew Kemp (RS). Team Manager: Ritchie Hawkins
WOLVES: 1. Sam Masters 7.91 2. Broc Nicol 5.95 3. Nick Morris 6.99 4. Luke Becker 6.11 5. Rory Schlein 7.26 © 6. Ryan Douglas 5.38 7. Leon Flint (RS). Team Manager: Peter Adams
REFEREE: W. Jarvis
PREMIERSHIP TABLE
| | | |
| --- | --- | --- |
| Team | Meetings | Points |
| Wolverhampton | 13 | 36 |
| Peterborough | 13 | 33 |
| Belle Vue | 14 | 28 |
| Sheffield | 13 | 22 |
| Ipswich | 16 | 18 |
| King's Lynn | 13 | 8 |
TICKETS
Tickets are available to buy online (until 7pm on raceday) and on the gate and are priced at £19 for adults, £17 for concessions (65+), £5 for students (16-17). Children 15 and under go free. Official programmes are priced at £3 and are available at the stadium. Car parking is free for all supporters. Debit and credit card payments are accepted. Turnstiles open at 6.40pm.
COVID-19 UPDATE & GUIDELINES
Following the government's relaxation of Covid-19 restrictions, we can confirm that the pits will be open as usual for fans to get autographs and photos with the riders. Turnstiles open at 6.40pm and the home straight Grandstand will be open on a first come, first served basis with limited numbers. Alcohol will be served at our beverage outlets. Regular touch-point cleaning will continue at key areas including the turnstiles and toilets. We also ask that you maintain social a sensible social distance where possible and recommend wearing a mask in crowded areas if you feel comfortable to do so. Please respect your fellow fans and staff by employing common sense and we can all enjoy the path back to normality. Thank you for your continued cooperation and support.
THE STORY
The Witches host the Wolverhampton Wolves in the penultimate home Premiership fixture at Foxhall on Thursday night. Ipswich's play-off hopes were all but ended last time out at Foxhall when they were defeated by the Sheffield meaning they fell four points behind the Tigers who occupy the fourth and final spot for the play-offs. With the South Yorkshire outfit having three meetings in hand on the Witches and with just four meetings to race for the Suffolk side, it would need a dramatic turnaround for Ritchie Hawkins' side to make it. However, whilst it is still mathematically possible, the Witches will keep on fighting as they look to deliver some joy to their loyal supporters with a home win.
Ipswich will be at full strength for the fixture having welcomed back Jason Crump to the side last time out. The former world champion scored 9+1 on his return and has been sorely missed for a large portion of the campaign at number one. Four Witches were in action in Monday's British Final at the National Speedway Stadium, but the event did not go to plan for those involved. Craig Cook and Danny King went into the meeting with high hopes of lifting the title, but both exited at the qualifying stage. Anders Rowe scored one point on his debut and competed well whilst it was a night to forget for Paul Starke who failed to score. The Witches have not fared well against Wolves in 2021 and have lost all three meetings against the league leaders so far, and they know they will have to be at their very best if they are to achieve a positive result on Thursday.
HAWKINS PREVIEW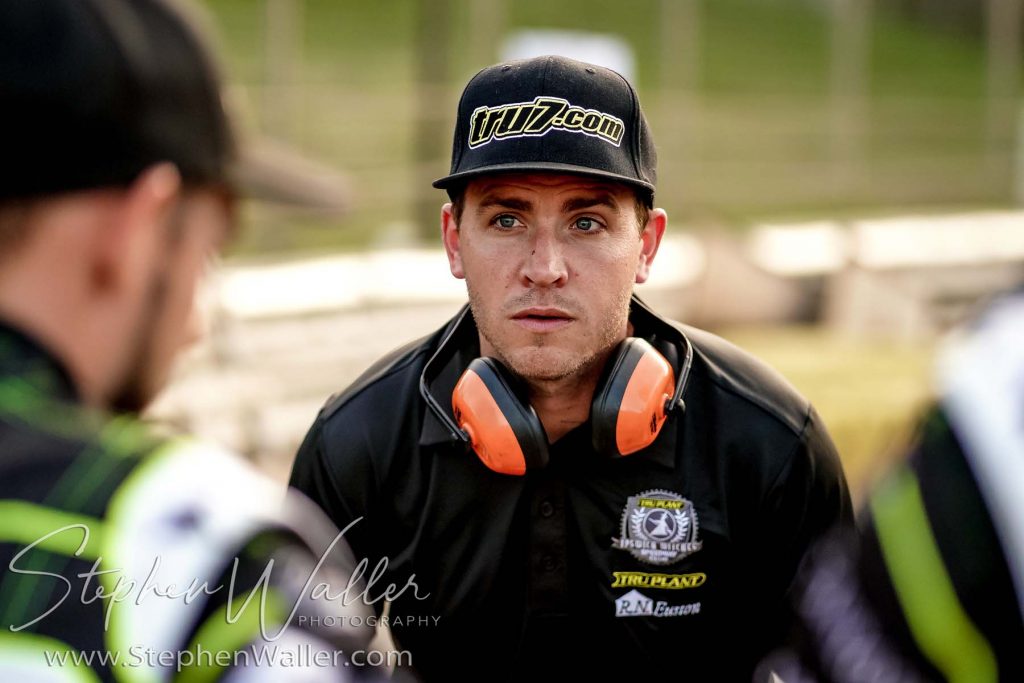 Ipswich 'Tru Plant' Witches team manager Ritchie Hawkins gives us his pre-match thoughts…
"Wolves have already won at our place this year, but we have got our 1-7 out for two meetings in a row now. We are going to need to perform better than our last meeting, but I have no doubt if we all perform at the same time, we can get the win.
"We are racing for pride now and at the moment speedway is not fun if you are losing. We have got four meetings to try and enjoy it and take some enjoyment out of the year for themselves as well as the supporters. We have got plenty to race for in the pride stakes and no one comes to a speedway meeting not wanting to win.
"We have lost too many at home and we have not given the fans enough to cheer about. We have got two meetings left at home, so we need to provide them with some entertainment and make up a little bit for what has been a disappointing year."
THE OPPOSITION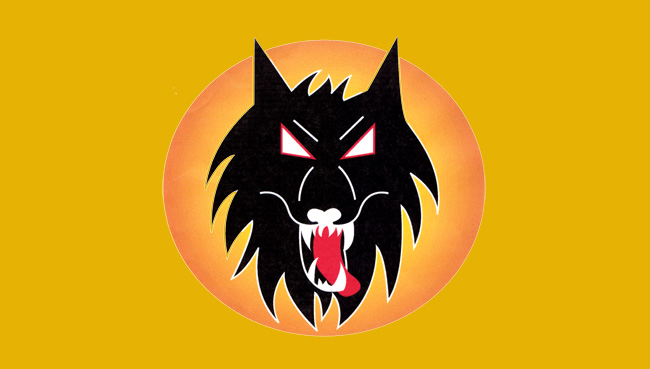 Wolverhampton have been a dominant force in 2021 and the only question mark in the regular season is what position they will finish in the top four, having confirmed their play-off spot last week. Wolves currently occupy top spot in the Premiership and have a perfect home record with seven wins from seven. On their travels they already have four victories to their name, and they have suffered defeat only twice all season. The visitors are solid throughout with strength in every department. Sam Masters is a Foxhall track expert and scored a paid maximum in their 41-49 win at Foxhall in June and captain Rory Schlein has raced many laps in Suffolk having spent time with the Witches in his career. Nick Morris has found his top form this season whilst the American duo of Luke Becker and Broc Nicol have been impressing everyone at the lower end of the side. The West Midlands side will be hoping to extend their winning run to nine on Thursday.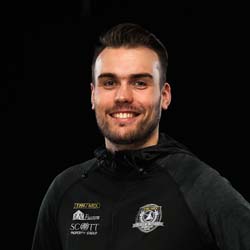 Digital Media Manager at Ipswich Speedway