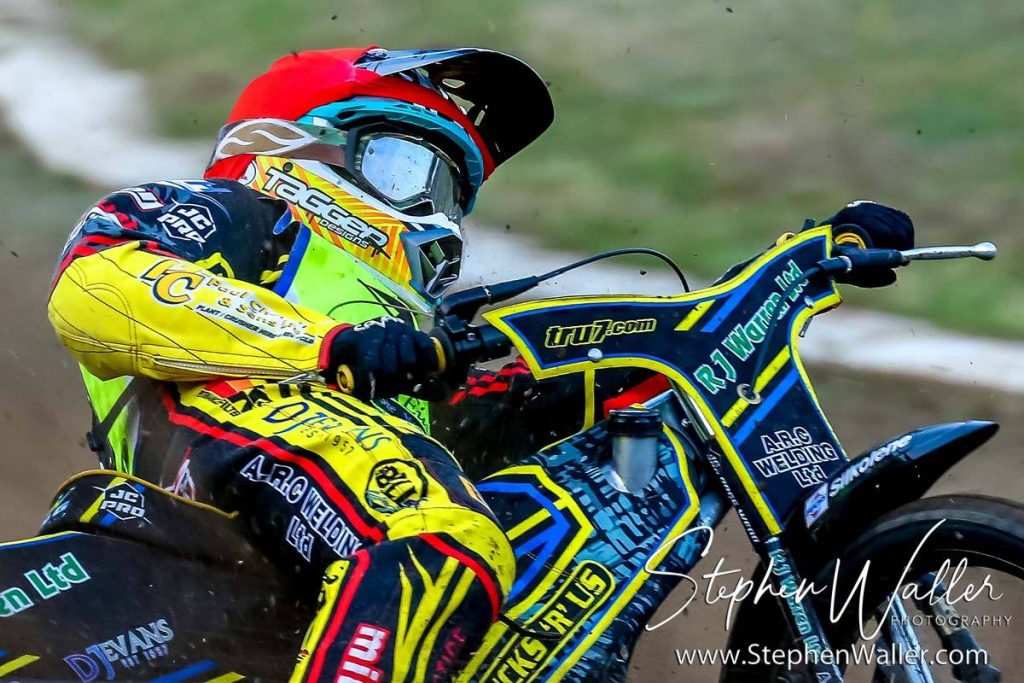 By Henry Chard
'Tru Plant' Witches skipper Danny King has been back on a bike for the first time since June.
King was out testing at Leicester on Friday and came through the practice session with no issues after serious nerve damage to his arm ended his 2018 season early.
The 32-year-old couldn't hide his excitement to be back on a bike and is already planning more practice sessions as preparations step up for the new campaign.
"Practice went well, it was nice to get back on the bike," said King. "It was good to blow off the cobwebs, I was quite rusty to start with as you can imagine but I soon settled in and put in some good laps. I am looking forward to getting back out there already.
"I am going to try and keep getting out there while the weather is good and make the most of it. It was just nice to do some laps, it was quite exciting really and it was a good feeling."
King is part of the Premiership side at Foxhall alongside Jake Allen, Cameron Heeps and Richard Lawson with just three spots left to fill until team building is complete, and the former British champion says it a good start to team building.
"The team is looking good, I know a lot of people are anxious to find out the team and so am I! It is a good start to team building, it is a solid team so far and hopefully they can continue that, and we can be in contention this year.
2019 Season Tickets are now available to purchase, all the details can be found here.