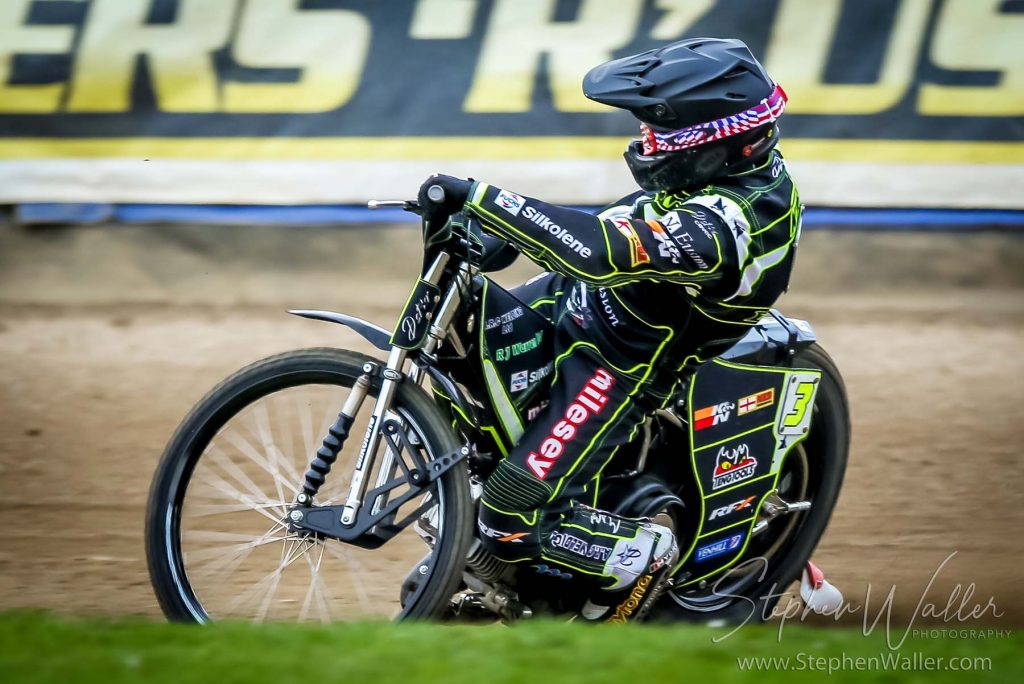 By Henry Chard
Ipswich 'Tru Plant' Witches captain Danny King says that the Premiership opener against local rivals King's Lynn is a must-win as the team take to the track in competitive action for the first time since October 2019.
With last season cancelled due to the coronavirus pandemic, King has been working with sponsors RJ Warren but with the new campaign beginning on May 17, it's back to being a professional speedway rider.
"I took April off to get some training in and to get on the track and get the bikes ready," said King. "I've been feeling good, I hardly did any training at the back end of last year because there was nothing to work towards and it was difficult as it was hard to get motivated.
"Now it is all happening, the motivation is back and it has been really nice to get out there, go for a run, go for a bike ride, go to the gym, whatever it may be and it makes you feel better. I've been on the bikes four times already and I'm feeling great, I can't wait to get going.
"I think the saying 'like riding a bike' is very true. I was a bit nervous as I hadn't been on a bike for a long time but once you pull your helmet on and get out on track you just go for it and it was normal. It's certainly the longest time I've been off the bike but that feeling when I got back on it was something I have sorely missed."
There are two changes to the Ipswich line-up that was due to take to the track in 2020, with Nico Covatti and Jake Allen not racing in England due to the ongoing travel restrictions surrounding the coronavirus pandemic. Jordan Stewart and Anders Rowe replace them, and the skipper is hoping the new signings can show what they are capable of doing.
"I'm very close to the pair of them (Covatti & Allen). I've known Nico since he started at Birmingham and we've really hit it off considering when he first started, he couldn't speak a word of English! We used to talk into our phones and communicate through Google Translate. He's come a long way and he was a real fan favourite. Last year was the first year I've been with Jake and we hit it off. He's a great guy and he's going to be a fantastic rider in the future. It's a shame he's not back but you have to understand the situation.
"I met Jordy a few times, he's a lovely lad, really down to earth and I think he's got a lot of potential, so I think he is going to step up and take the challenge. Anders is an up and coming rider and his scores in other leagues have shown what he is capable of. Hopefully he can do the same for us and being alongside Drew (Kemp) at reserve, they can bring the best out of each other."
The 34-year-old believes the management have assembled a strong team for the new campaign which will be challenging for the Premiership title.
"I like the team; I feel we are going to be there or thereabouts. I've kept an eye on Jason (Crump) over the winter and he was racing really well in Australia, so I know he is excited to get going and I'm excited to see him get going. Nicolai (Klindt) is already riding so that is a bonus for us so come May, if we can hit the ground running, we are going to have a good team.
"Cam (Heeps), like me, has been involved at Ipswich Speedway for a very long time. I felt a bit sorry for him because he had a fantastic 2019 and it's a shame, he couldn't keep that rolling into 2020 because of Covid. I'm confident he's going to continue that form and continue that step up because that is exactly what we want.
"I'm really pleased with our team and how it has been built. I think we have a great mixture of youth and experience and if we can make that work it will be a bonus for us. With just the six teams in the league, it is a shame, but you can understand, the main thing is that we get going. I don't think we can be too picky on how many teams and this and that, we have to get going and save our sport and hopefully next year we can get back to normality."
The Witches open their season with a local derby at the Adrian Flux Arena against King's Lynn and King says the team know what is expected of them in such an important fixture for the supporters.
"I'll be nervous, excited, it's going to be great. There's going to be a lot of pressure, the rivalry between the two clubs is big and that's never going to change. It's a must-win. On the other hand, nobody has been to the tapes so for us riders it is going to be quite nervy, but I know that everyone is going to be up for the challenge.
"I know we are definitely going to get the win, not just to make up the numbers. It's going to be tough and to start with a local derby is not ideal but on the other hand maybe it is because they haven't done many meetings on their own track, so maybe it is the perfect time to strike."
Regarding his personal ambitions for 2021, the skipper has his eyes set on another British title to add to the one he won in 2016 in Manchester.
"Domestically, the first target is to get to the play-offs and on a personal note I want another British title. I won it in 2016 and after my injury I came second in 2019, I felt I should have won it that night, but I didn't make a good start in the final. I had a bad one last year but that was the way it was. I want to get going, get going well and have another crack at the British title."
You can watch the full interview here.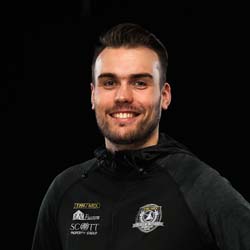 Digital Media Manager at Ipswich Speedway