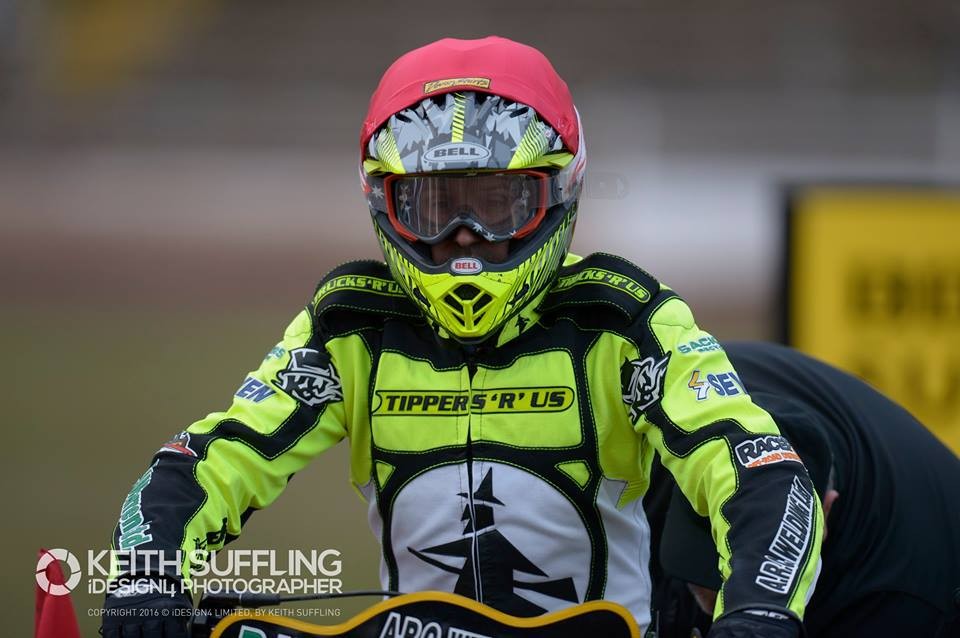 'Tru7.com' Witches skipper Danny King will represent Great Britain on Saturday evening as they contest the World Cup Final at Belle Vue (7.00pm).
King is joined by Tai Woffinden, Robert Lambert and Craig Cook as GB take on Poland, Sweden and Australia in the Final at the National Speedway Stadium, a track the Witches man knows well after winning the British Championship there in June.
It's the first time the World Cup has been held in England since 2006 when Team GB won their last medal at Reading after finishing third on the night.
The captain has represented his country eight times in World Cup meetings scoring 46 points but says there are always nerves ahead of such an important meeting.
"There's always nerves going into an event like this but I've done it before so I know what to expect," said King. "It's a Final so it's going to be tough but it's in our country on one of our tracks so we've got a good chance."
King goes into the event in red hot form after four consecutive maximums at Foxhall and admits he is happy with his form.
"I'm really happy with everything at the minute; the bikes and the way I'm riding so I'm going to go and do my thing and see what we can do!"
You can watch King in action at the World Cup live on BT Sport 1 from 6.30pm.