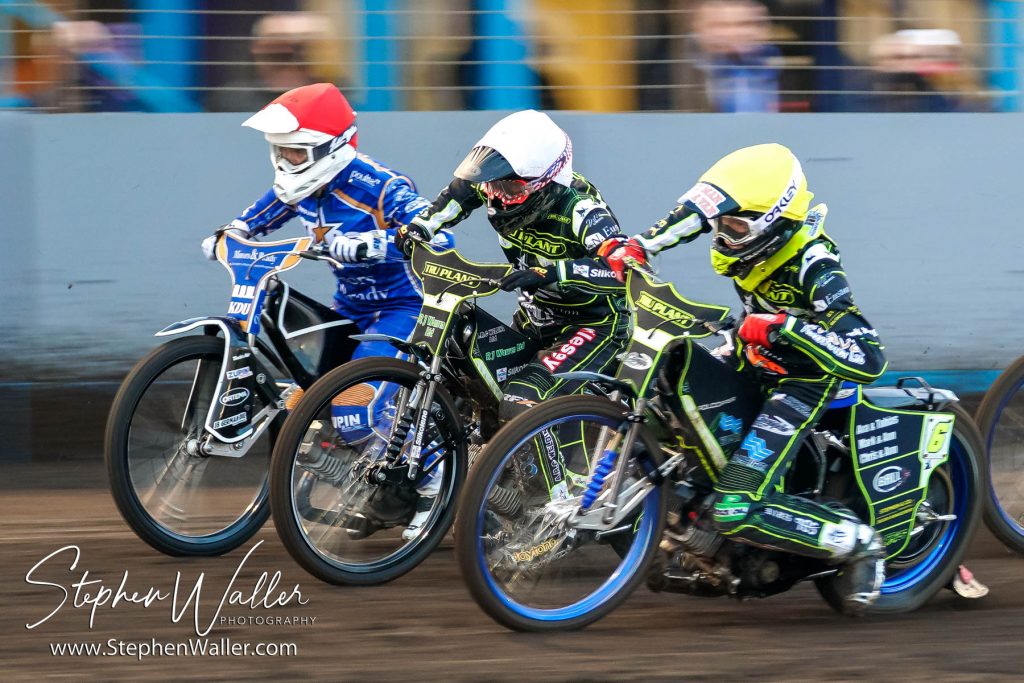 By Henry Chard
THE SCORES
KING'S LYNN 43: Craig Cook 11, Ty Proctor 2, Thomas Jorgensen 10, Lewis Kerr © 5+1, Erik Riss 10+2, Lewis Bridger 4+1, Ryan Kinsley 1+1. Team Manager: Peter Schroeck
IPSWICH 47: Jason Crump 7+1, Cameron Heeps 6+1, Ulrich Ostergaard (g) 6+1, Danny King © 12, Anders Rowe 12+2, Drew Kemp 4+1. Team Manager: Ritchie Hawkins
REFEREE: M. Bates
PREMIERSHIP TABLE
| | | |
| --- | --- | --- |
| Team | Meetings | Points |
| Belle Vue | 1 | 3 |
| Ipswich | 1 | 3 |
| Sheffield | 1 | 1 |
| Peterborough | 0 | 0 |
| Wolverhampton | 0 | 0 |
| King's Lynn | 1 | 0 |
WHAT HAPPENED?
The 'Tru Plant' Witches started the 2021 Premiership season in stunning fashion as they beat local rivals King's Lynn away from home in the East Anglian derby.
Missing two riders going into the meeting, Ipswich started strongly and never looked back to take the local bragging rights and had victory sewn up with three heats to spare. Winter signing Anders Rowe top scored for the Witches with 12+2 points.
There was a delay to proceedings following heavy rain before the scheduled start time meaning that track work had to be done before heat one. Nerves were evident at the tapes after 18 months without competitive league racing in Britain with heat one called back twice and Ty Proctor replaced after touching the tapes but once the race did get underway captain Danny King and Jason Crump got the Witches off to the perfect start with a 1-5. Anders Rowe won his first race in Ipswich colours in a shared heat two and he made it two wins from two in heat four with King third for a 2-4 to extend the lead for the visitors to six points.
The home side responded with a maximum in heat five to reduce the lead to two points but Ipswich hit back in fine style with three consecutive maximums in heats six, seven and eight with race wins for King, guest Ulrich Ostergaard and Crump to give the Suffolk side a 14 point lead after eight heats and in the driving seat.
King produced a fantastic ride in heat nine to pass the previously unbeaten Thomas Jorgensen on the final turn to give the Witches another heat advantage with Drew Kemp picking up a point. King's Lynn clawed back two points with a 4-2 of their own in heat 10 before Rowe prevented another 4-2 for the Stars in heat 11 as he passed Lewis Bridger to take third and ensure a share of the points. Rowe's impressive debut continued with another win in heat 12 with Cameron Heeps third to seal victory for the Witches.
The hosts finished strongly with three 5-1's on the bounce to reduce the margin of victory and limit the Witches to just three league points with the final score 43-47 to Ipswich.
HAWKINS REACTION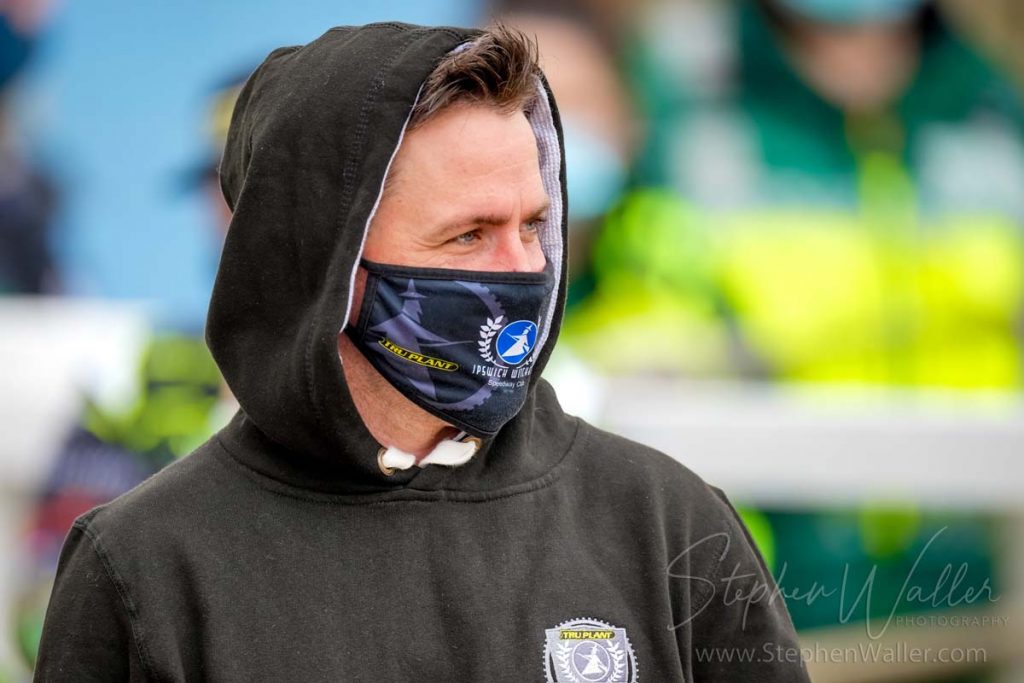 Ipswich 'Tru Plant' Witches team manager Ritchie Hawkins reflects on victory in Norfolk.
"It's a superb start to get an away win straight away. We started off amazingly and it showed that the boys have prepared well throughout the winter and they got their rewards for that straight away. I want to thank Ulrich for his contribution, and he played a really important role as a guest stepping in for Jordan (Stewart). We've started with a win, so you can't ask for much more.
"Anders was our star man on the night and it's one meeting but he was superb. He looked superb on press day on his own, but he certainly looked it tonight as well and he was our star man. There is a long season ahead, so we need to keep expectations realistic as well.
"Everyone who made the trip will be going home happy and will have been pleased to see their boys do the Witches proud but we have got another three meetings against King's Lynn so there is a lot of racing to be done between the two sides this season."
RIDER OF THE NIGHT
It was the clichéd 'team performance' but young reserve Rowe stole the show on his debut with 12+2 points.
WHAT IT MEANS
It's the fantastic start for the Witches as they take three away points and go joint top of the very early league table after the opening night.
WHAT'S NEXT?
The 'Tru Plant' Witches host the Belle Vue Aces on Thursday 20th May at Foxhall Stadium in a Premiership fixture. Tickets can be purchased here.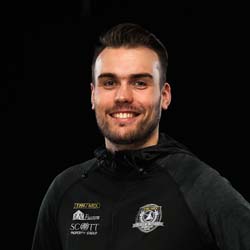 Digital Media Manager at Ipswich Speedway