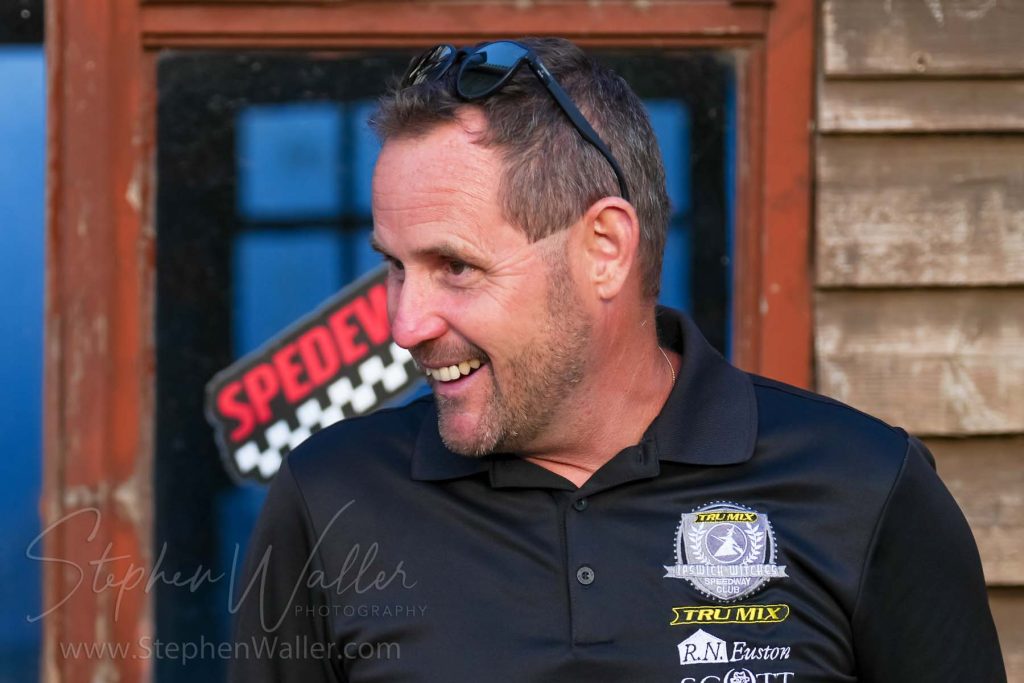 By Mike Bacon
Ipswich 'Tru Mix' Witches promoter, Chris Louis, has said revenge is very much in the air as the Witches and Sheffield Tigers go head-to-head in the Knockout Cup final next week.
The two sides meet in South Yorkshire on Monday night in the first leg, before the second leg return at Foxhall next Thursday. Both teams will be desperate to lift major silverware. And Louis wants his side firing on all cylinders, knowing a big Foxhall crowd can help make the difference.
"I have many reasons to want to beat Sheffield," Louis said.
"They beat us in the Championship play-off final back in 2017, dancing around at our place after winning it. I don't want that happening again. Revenge would be very sweet.
"This season we've stuck by our riders, even though we cop a lot of flak for doing so, while they have made multiple changes. It would be good to show that a bit of loyalty does pay off.
"As a team we have entertained people up and down the country, including Sheffield, with our top two riders in the country in Emil (Sayfutdinov) and Jason (Doyle) bringing in the crowds.
"Our fans have been superb all season. They deserve the glory, as does the team."
Louis is also hoping the current sporting wave of optimism sweeping Ipswich right now, with the football team starting the season well in the Championship, will see fans of the football club lend their support to the Witches.
"I've been delighted to see Ipswich Town start the season so well," Louis said. "And I know there is no game this week for the Blues because of the international break. It would be wonderful to see Ipswich Town fans give us a look next Thursday in a big cup final – even if it was for the first time. Both teams are very supportive of each other."
The Witches and Tigers have beaten each other at home twice this season in close encounters, while both teams have world champions in their line-ups, Doyle for Ipswich and Chris Holder for Sheffield. It all has the potential for two cracking ties.
The Witches last won the Knockout Cup in 1998 when it was Louis himself who lifted the trophy in a season the all-conquering Suffolk side won the treble of cup, league, and Craven Shield.
"That was far too long ago now," Louis added. "It's about time it was our time again. I know our team will give it their all and with a loud and boisterous Foxhall crowd behind us, as we have seen on occasions this season, I believe we can do it."
Admission for fans on race night at Foxhall: Adults (17+) £22, concessions (65+) £20, children (16 and under) free, car parking is also free.
Sheffield Tigers v Ipswich Witches, Knockout Cup final, first leg, Owlerton Stadium, Monday, Sept 11, 7.30pm.
IPSWICH WITCHES v SHEFFIELD TIGERS, Knockout Cup final, second leg, Foxhall Stadium, Thursday, Sept 14, 7.30pm.