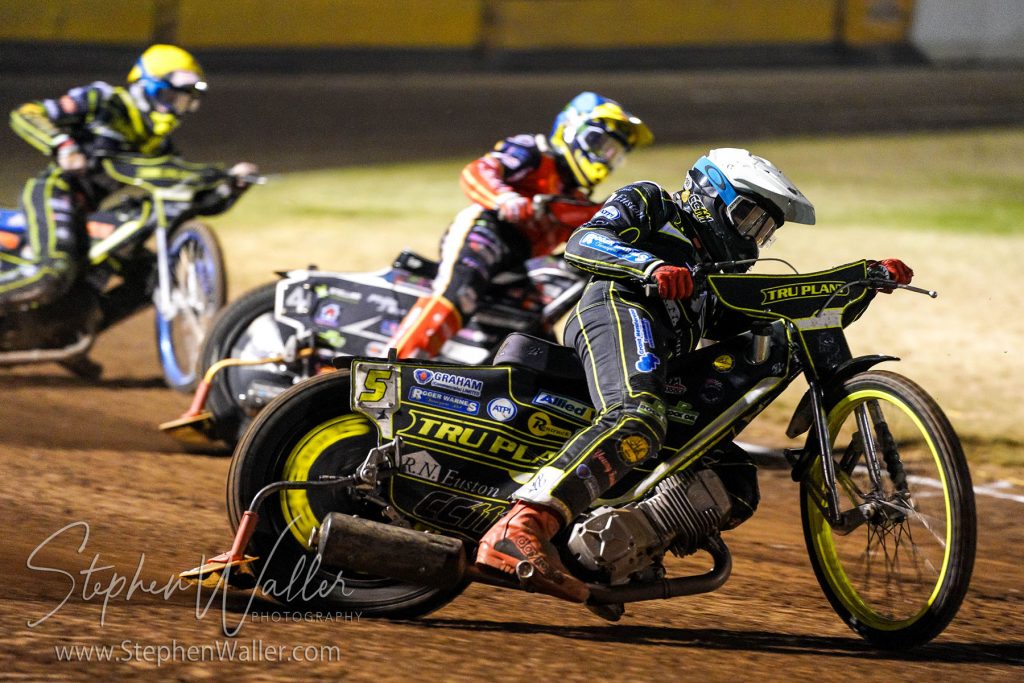 By Henry Chard
THE SCORES
PETERBOROUGH 55: Bjarne Pedersen 11+1, Michael Palm Toft 14+2, Scott Nicholls © 10+3, Chris Harris 5+1, Jack Thomas (g) (RS) 8, Hans Andersen 7+2. Team Manager: Rob Lyon
IPSWICH 35: Danny King © 12, Paul Starke 2+2, Jason Crump 1, Jake Allen 1, Craig Cook 10+2, Anders Rowe 4, Drew Kemp (RS) 5. Team Manager: Ritchie Hawkins
REFEREE: M. Bates
PREMIERSHIP TABLE
| | | |
| --- | --- | --- |
| Team | Meetings | Points |
| Wolverhampton | 19 | 52 |
| Peterborough | 16 | 43 |
| Belle Vue | 19 | 34 |
| Sheffield | 16 | 28 |
| Ipswich | 20 | 18 |
| King's Lynn | 16 | 10 |
WHAT HAPPENED?
The 'Tru Plant' Witches ended their disappointing season with another heavy defeat away at Peterborough on Monday night in the Premiership.
With the play-offs out of reach, there was nothing to race for but pride for Ipswich, but they were comprehensively beaten by the Panthers as a torrid campaign was brought to a close. Once again it was captain Danny King who top scored with 12.
Bjarne Pedersen won heat one but with both Witches amongst the points it was a shared heat to start proceedings. Anders Rowe won heat two and Drew Kemp picked up a point to edge the away side ahead early on. The lead didn't last long though as the Panthers recorded a 5-1 in heat three before a 3-3 in heat four.
The home side extended their lead in heat five with a maximum and another followed in heat six to put the Panthers 10 points up. The onslaught continued in heat seven as Peterborough banged in another 5-1 and there was more pain to come in heat eight as the home duo of Pedersen and Hans Andersen raced home for a fourth consecutive maximum to put the hosts in total control of the fixture.
Craig Cook stopped the rot with a win in heat nine but with Rowe at the back it was a 3-3. Captain King came in as a tactical substitute in heat 10 with reserve Kemp replacing Jason Crump and the skipper delivered by taking the chequered flag but with Kemp in fourth the points were shared. The run of shared heats continued as Chris Harris won heat 11 ahead of the Witches duo but the Panthers flexed their muscles again and hit a 5-1 in heat 12 which confirmed their victory with three races to spare.
King and Cook gave the visiting supporters something to cheer about in heat 13 as they teamed up for a first 1-5 of the night to the Witches. However, the joy was short-lived as Peterborough hit back with another maximum of their own in heat 14. Cook won the final race of the night with King third for a heat advantage to the Witches but it was little consolation to the away fans who had seen their side suffer a 20-point defeat on the road which signalled the end of a season to forget for the club.
HAWKINS REACTION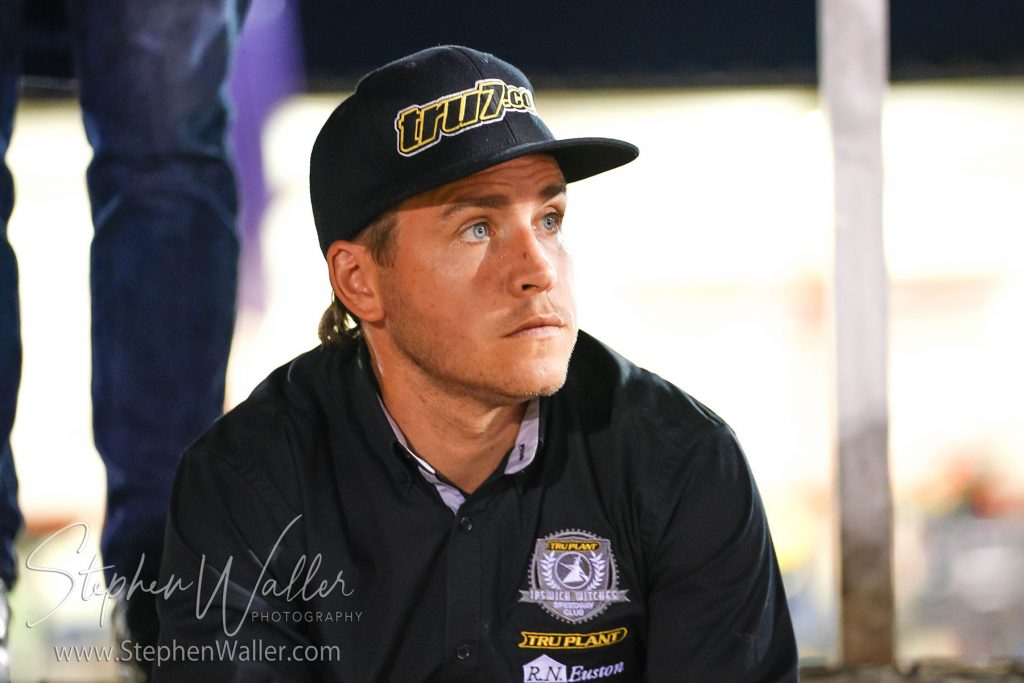 Ipswich 'Tru Plant' Witches team manager Ritchie Hawkins reflects on defeat in Peterborough.
"We weren't good enough and it was the same old story. We came here and everyone was looking forward to racing and finishing on a bit of a high point after a disappointing season. In reality we were not good enough again against a very good team despite some strong efforts from a few of the boys. We are not good enough.
"I think it is purely down to confidence with a few of the boys. Danny's confidence is high, and his performance level is high too. Others are low in confidence and are finding it really hard. When your confidence is down and the team is struggling as well, it really does not help.
"It has been a really tough year and I am glad it is over. It gives the club an opportunity to rebuild in the off-season. We have been really well backed by our supporters and everyone who works at the club but on track we had too many obstacles to get over and we have not been able to give them the results they deserve.
"We certainly do not want to go through the year we have had again next year. Hopefully throughout the winter we can do some rebuilding that excites everyone, gets everyone keen again so that we can turn it around next year and do very well again. Things can change very quickly in speedway and there is no reason why we can't come back stronger and challenge for honours."
RIDER OF THE NIGHT
Whilst Cook enjoyed a decent night it seems only right to give it to captain King who top scored with 12 from six rides and it is the skipper who has been the star man all season for the Witches.
WHAT IT MEANS
Peterborough pick up another three points and confirm at least a second-placed finish but they still harbour hopes of catching league leaders Wolverhampton. Defeat for Ipswich sees them stay fifth and they will have to wait and see if they can avoid finishing bottom with King's Lynn eight points behind with four fixtures to complete.
WHAT'S NEXT?
The 'Tru Plant' Witches have now finished their 2021 season, we look forward to seeing you at Foxhall in 2022.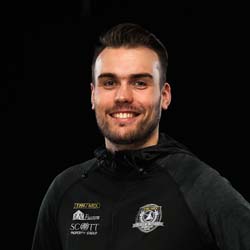 Digital Media Manager at Ipswich Speedway