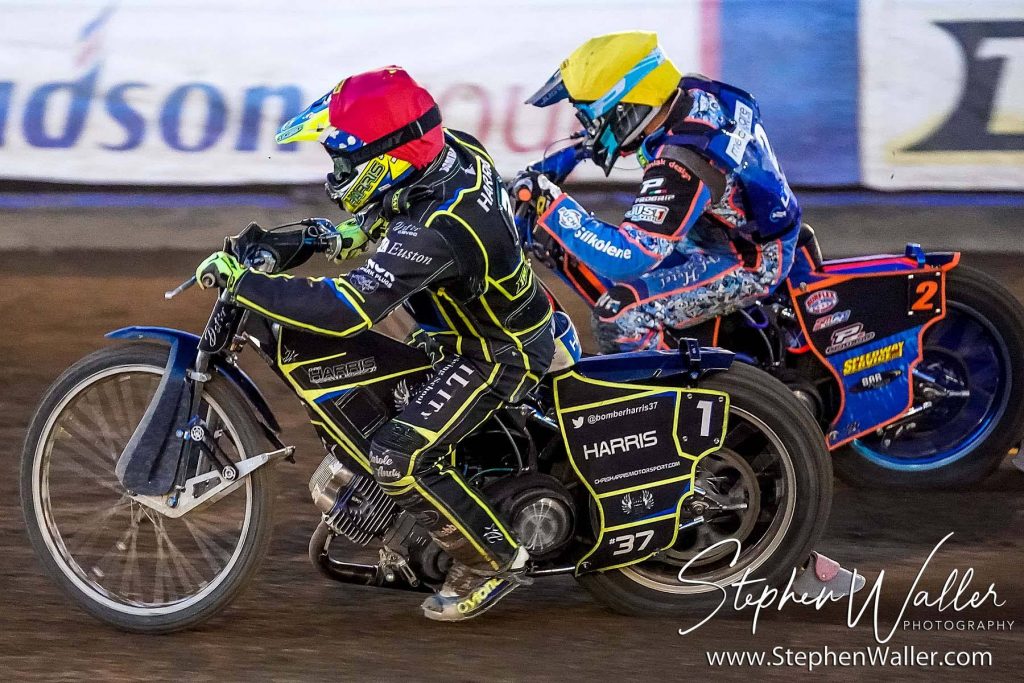 By Henry Chard
WHEN AND WHERE…
The 'Tru Plant' Witches face the Poole Pirates at Poole Stadium on Monday 16th September in a Premiership fixture that starts at 7.30pm, live on BT Sport.
THE TEAMS…
POOLE: 1. Brady Kurtz 7.39 2. Nico Covatti 4.80 3. Nicolai Klindt 7.18 4. Josh Grajczonek 6.97 © 5. Jack Holder 7.28 6. Thomas H Jonasson 4.64 7. Ricky Wells 4.39 Team Manager: Neil Middleditch
IPSWICH: 1.Niels-Kristian Iversen 7.38 2. Cameron Heeps 6.57 3. Chris Harris 6.16 4. Richard Lawson 6.57 5. Danny King 7.06 © 6. James Sarjeant 3.00 7. Jake Allen 5.84. Team Manager: Ritchie Hawkins
REFEREE: C. Ackroyd
VENUE: Poole Stadium
PREMIERSHIP TABLE
| | | |
| --- | --- | --- |
| Team | Meetings | Points |
| Swindon | 23 | 46 |
| Poole | 22 | 45 |
| Wolverhampton | 23 | 42 |
| Ipswich | 23 | 42 |
| Belle Vue | 24 | 41 |
| King's Lynn | 22 | 31 |
| Peterborough | 23 | 17 |
WHAT'S THE STORY?
The 'Tru Plant' Witches race their final fixture of the regular Premiership season on Monday when they travel to Poole with the clash live on BT Sport. Ipswich confirmed their place in the play-offs with a win over Swindon at Foxhall last time out and have no pressure on them heading into this meeting. The Suffolk side have run the Pirates close on two occasions in Dorset so far this season, picking up a consolation point in both meetings following narrow defeats. With Poole looking to confirm top spot in the league which gives them first pick of opponents in the play-offs, this fixture could be a dress rehearsal of what is to come in the play-offs.
Although there is nothing at stake for Ipswich, they will be keen to get a good result and gain some momentum ahead of the play-offs. Should Poole finish top of the table and pick the Witches in the play-offs, then this meeting will prove to be a very important exercise for the team as they look to learn all they can from track conditions ahead of a potential return just weeks later. Captain Danny King starred back in July scoring 13 points and Chris Harris will be available this time around having been unavailable on our last visit due to being away on international duty. It is a place Harris knows well, having won the league with the Pirates in 2018. Although both sides are already qualified for the play-offs, Poole will be determined to win and claim top spot whilst the Witches can enjoy their racing stress free.
FROM THE MANAGER…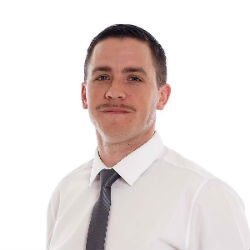 'Tru Plant' Witches team manager Ritchie Hawkins looks ahead to Monday's clash…
"We look forward to our trip to Poole on Monday and it is a place we have gone well at. We have enjoyed it the two times we have been there, and it is another one we are looking to do well at. It is a big meeting for them, a chance to top the league. For us it is a free meeting with no pressure on us, we can't gain anything from it. It is a good opportunity for us to go to a place we have gone well at already this year. We could be there again in the play-offs, so it is a good chance to test or practice anything on the Poole track in a competitive meeting.
"As a team we have only done a couple of meetings together so after having a little break before this meeting, it is good to have a meeting and a chance to bond together going into the play-offs. We want to build that spirit up. In our last meeting everything was great, and it is a chance to have some fun together.
"I guess after Monday we will know who our opponents are and when our away meeting is. Then we can really focus on the play-offs. We are looking forward to it and are excited for it. It is a fresh start, we all start even, and we have gone back to the start of the season in many ways with being the underdogs again. That is a good thing and once we know our opponents, we will be able to prepare better for that and as it stands it could be any of the three teams. A week on Thursday is our home leg and I expect it will be a big crowd supporting the team and they have done the town proud this season."
THE PIRATES…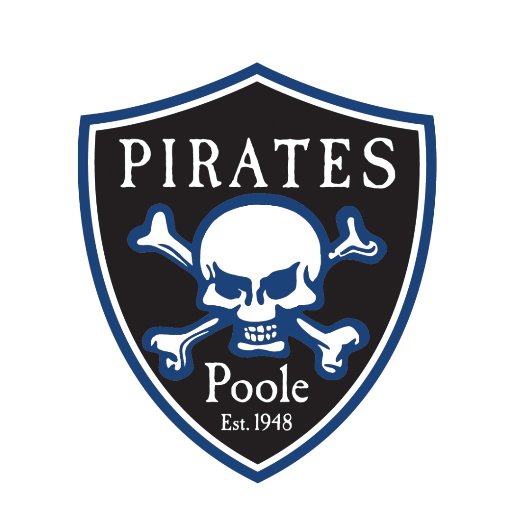 The last time Poole failed to qualify for the play-offs was 2009 and their remarkable run has continued for another year following another strong campaign. Since that disappointment, the Pirates have topped the league table five times and have undoubtedly been the most consistent and successful side in the top flight in the modern era. The Pirates cruised past a depleted King's Lynn side on home shale last week to keep the race for top spot in their own hands.
Poole are a sold outfit from one to seven with two talented heat leaders. Brady Kurtz is back at number one with Jack Holder at number five and the duo are capable of beating anyone in the world. Former Witch Nico Covatti is now in the main body of the team following the signing of Thomas H Jonasson at reserve and the Dorset side are finally racing with a full side following a season scattered with injuries.
ON THE ROAD…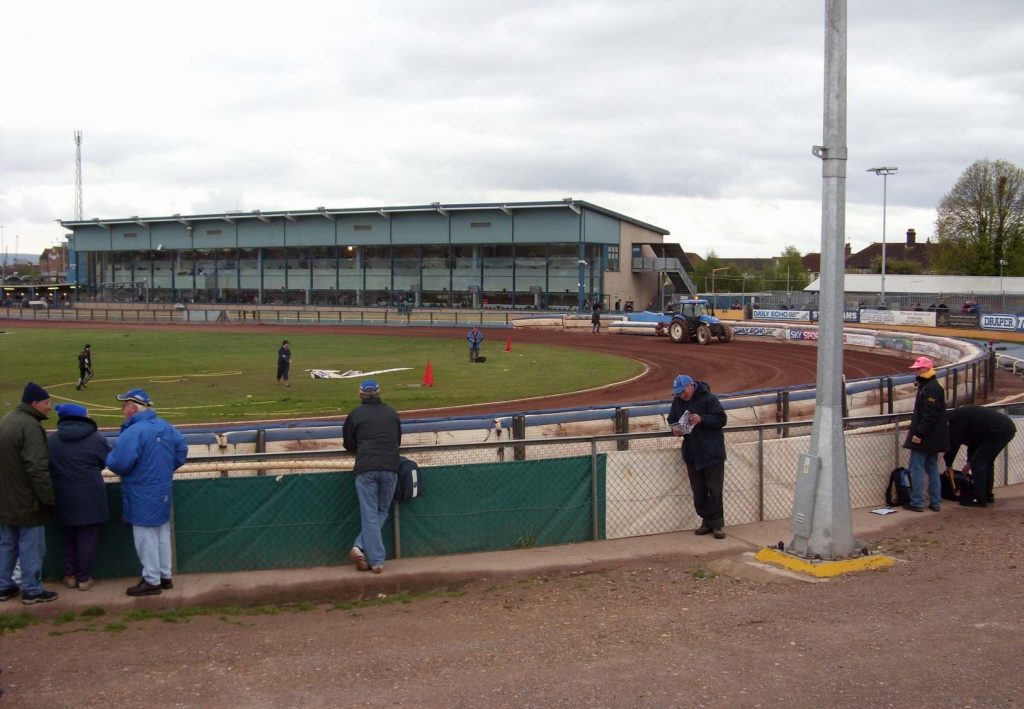 Poole ride in blue, white and black race jackets and race at Wimborne Road. The track measures at 299.1 metres with the track record belonging to Antonio Lindback who set a time of 56.91 in June of 2006. An adult ticket costs £18, concessions and seniors £15, students £12, youths (aged 11-15) £7, children (aged 5-10) £4 and children under the age of 5 go free. For travel information head here.
For more information about the club head to Poole's official website.
AROUND THE TRACKS…
Swindon took a 46-44 win away at Peterborough last Monday before Poole thrashed King's Lynn 58-32 at the Poole Stadium last Thursday. Meanwhile, in the first leg of the Supporters Cup final, Belle Vue beat Swindon 49-41 at the National Speedway Stadium.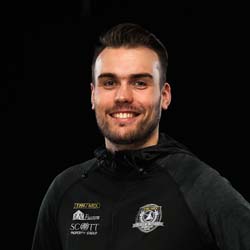 Digital Media Manager at Ipswich Speedway