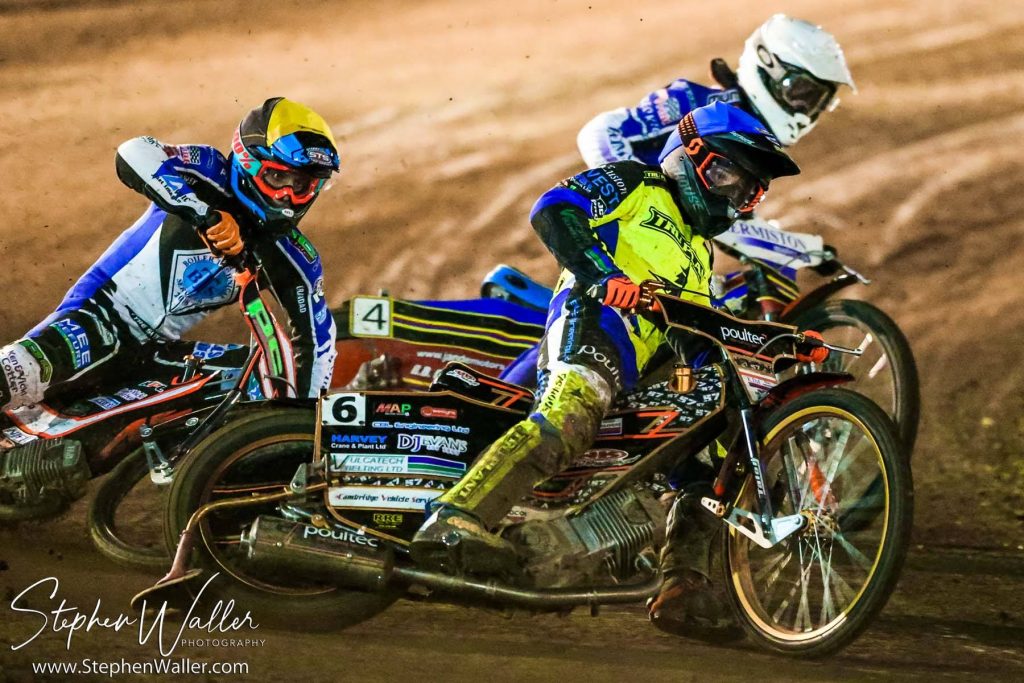 By Henry Chard
When and where
Shielfield Park: Saturday 12th May, 7.00pm
The teams
Berwick: 1. Aaron Summers 7.54 2. Kevin Doolan © 6.24 3. Dany Gappmaier 5.36 4. David Howe 6.09 5. Paul Starke (g) 6.50 6. John Lindman 5.20 7. Jye Etheridge 5.05. Team Manager: Scott Courtney
Ipswich: 1. Ben Barker (g) 9.10 2. R/R for Nico Covatti 6.30 3. Cameron Heeps 6.68 © 4. Michael Härtel 5.20 5. Rory Schlein 8.80 6. Connor Mountain 3.66 7. Danyon Hume 4.00. Team Manager: Ritchie Hawkins
Referee: C. Ackroyd
Championship table
| | | |
| --- | --- | --- |
| Team | Meetings | Points |
| 1 Peterborough | 3 | 6 |
| 2 Ipswich | 2 | 5 |
| 3 Scunthorpe | 1 | 3 |
| 4 Glasgow | 1 | 3 |
| 5 Lakeside | 2 | 3 |
| 6 Berwick | 1 | 3 |
| 7 Edinburgh | 1 | 3 |
| 8 Sheffield | 2 | 1 |
| 9 Newcastle | 2 | 1 |
| 10 Workington | 0 | 0 |
| 11 Redcar | 3 | 0 |
The story
The 'Tru Plant' Witches look to continue their unbeaten start to the Championship season as they head to Berwick on Saturday night (7.00pm). Despite exiting the Championship Shield and Knockout Cup, it has been a positive start to the league campaign after beating Newcastle and picking up an away draw in the return fixture in the North East. Captain Danny King is still missing after injuring his left arm in a crash last week at home to Lakeside and continues to seek medical advice on the injury. Ben Barker guests again at number one, as he did at Newcastle. Michael Härtel is hoping to return to the side after missing the last two meetings with a collarbone injury suffered in the same crash with King but Nico Covatti has failed a fitness test and rider replacement will be in operation at two. Covatti practised in Italy on Wednesday but is not quite ready for a return to competitive action just yet.
The opposition
Berwick endured a tough 2017 as they finished bottom of the table but have high hopes of an improved 2018. Despite a difficult campaign the club stuck with four riders as the reliable Kevin Doolan captains the side once again. He is joined by Dany Gappmaier and Jye Etheridge who continue to improve and veteran David Howe also earns a team spot again. Aaron Summers leads the side and John Lindman comes in at reserve, making his debut in British speedway. Nikolaj Busk Jakobsen will miss Saturday's clash due to the Danish semi-finals in Esbjerg and Paul Starke guests in his place.
One to watch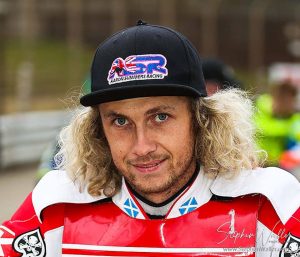 Australian Aaron Summers made the big winter move from Glasgow as the Bandits looked for a heavy hitting number one to lead from the front in 2018. Summers has always been a danger at this level and doubles up with Rye House in the Premiership.
From the boss…
'Tru Plant'  Witches Team Manager Ritchie Hawkins previews Saturday's meeting.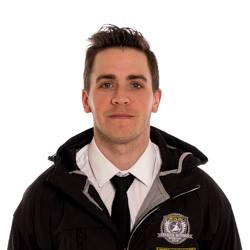 "Nico practised on Wednesday and he is not fit enough and we hope that in another 10 days before our next meeting that he will be back. Michael has a slight fracture in his collarbone and has been seeing his German doctor but hopefully it won't cause him too much trouble and he is going to race in the World Long Track today and hopefully he comes through that. Danny has seen Brian Simpson and he has confirmed that we need to wait for the swelling to go down and then we can see how the nerves are. It is positive for Danny that he has not broken anything and the nerves cannot be that damaged as you can feel each end of the nerve. It is a case of waiting and we can't put a timescale on it.
"I don't live in the past and we have to live in the present. Berwick on Saturday is a good chance to go and look for a win with Ben again at number one. I enjoy having Ben in the team, he loves riding for Ipswich and is determined to win. We have got to go there and carry on the performances from the last two meetings and look to get a victory and put more points on the board because we have done well in the league so far with five points from two meetings. We have a good chance to build on that and the Championship is out focus and our goal.
"Berwick are not one of the fancied teams but the league is so tough and they are good on their home track. They have two strong reserves and look solid throughout so on their own track they are a tough unit. They have rode well there this season and it is a tough place to go anyway as much as you think they are not fancied to win the Championship, to go there and win you have to put in a very good performance.
"I said to the boys before Sunday's meeting that I bring Ben in because he has never let me down as a teammate or as a manager. He will always give you 100% and will ride for the team whether he is guesting or not. He is always top of the list when I look for a guest because of that. We are pleased to have him at number one and you know what you are getting from him."
The form
The Witches exited the Knockout Cup last week as injuries hit them hard in the two legs against Lakeside. The five-man Witches suffered a heavy defeat at Foxhall after King crashed out and a patched-up side battled to a narrow defeat at the Arena Essex Raceway the following day. The depleted Witches then went to Newcastle in the Championship and secured two league points after a 45-45 draw. The home side are unbeaten in three meetings after beating Lakeside at home in the Championship and then drawing home and away against Workington Comets in the Championship Shield.
What happened last time?
The Witches survived a major scare to record a last heat 47-45 win at Berwick last year in the Championship.
The visitors started the meeting in dominant style and looked to be heading for a convincing away win at the side propping up the table. However, after the interval the home side responded and led by two with a heat to go. Danny King and Rory Schlein produced a 5-1 in the final heat to secure three league points as the Australian led the way with 12+2 on the night.
Away guide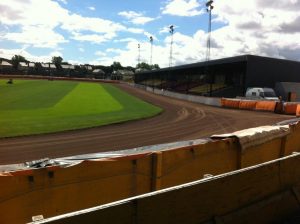 The Bandits are sponsored by KLS and race black and yellow kevlars. They race at Shielfield Park on Saturday evenings on the 368 metre track where Craig Cook holds the track record of 62.8 seconds set in August 2015. An adult ticket costs £15, Concessions £11 and kids go free. For more details and how to find them visit their website here: www.berwickbandits.co