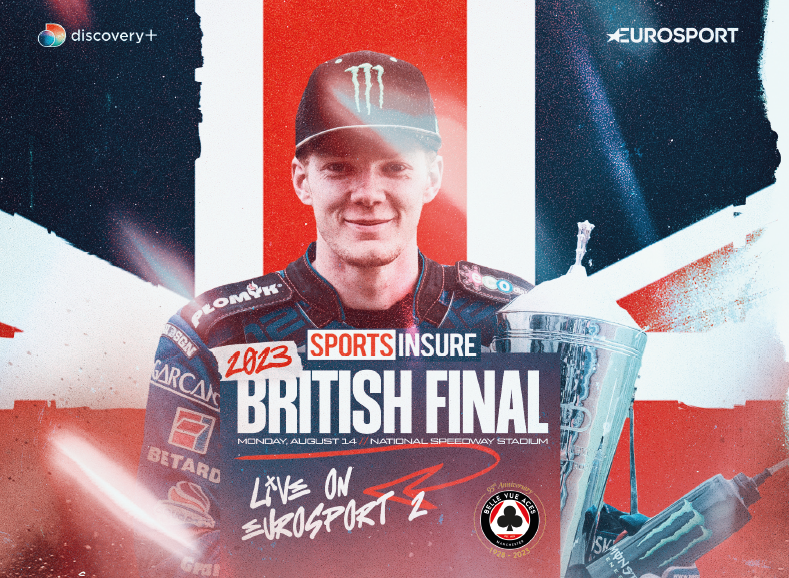 By Henry Chard
All the details ahead of the 2023 Sports Insure British Final.
WHEN & WHERE
The 2023 Sports Insure British Final takes place at the National Speedway Stadium on Monday 14th August in an individual fixture that starts at 7.30pm, live on Eurosport.
LINE-UP
1. Simon Lambert 2. Adam Ellis 3. Danyon Hume 4. Kyle Howarth 5. Sam Hagon 6. Danny King 7. Connor Mountain 8. Tom Brennan 9. Ben Barker 10. Chris Harris 11. Steve Worrall 12. Leon Flint 13. Richard Lawson 14. Joe Thompson 15. Dan Bewley 16. Charles Wright. Reserves: TBC
REFEREE: P. Griffin
TICKETS
Tickets are available to buy online and on the gate.
THE STORY
The Ipswich 'Tru Mix' Witches are represented at Monday's Sports Insure British Final in Manchester by Danny King and Danyon Hume.
The showpiece event takes place at the National Speedway Stadium with sixteen riders doing battle to become the British champion. Ipswich skipper King has lifted the title once before back in 2016 and has come close on different occasions since but has just fallen short in the final race of the meeting.
Fellow Witch Danyon Hume also received a late call-up to the line-up. Hume was due to be a meeting reserve but now replaces Richie Worrall who withdrew from the fixture. The Witches number six made his debut in last year's abandoned staging of the meeting and will be hoping the weather allows him to complete event this time around.
The winner of the meeting, or the runner-up if Dan Bewley clinches back-to-back titles, will receive a Wild Card for the British Grand Prix at Cardiff on September 2.
We wish both 'Tru Mix' Witches the best and hope to welcome another British champion back to Suffolk.
FROM THE BOSS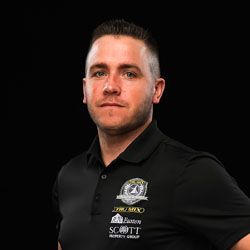 Ipswich 'Tru Mix' Witches team manager Ritchie Hawkins gives his pre-match thoughts…
"We have got representation in the British Final again and this year it is Danny and Danyon, after his late call-up. Danny is fully focused on winning another British title and he wants to get another one before his career ends. It is a place we know he can go well at, and he has already won there once before.
"I saw Richard Lawson talking about it the other day, in an ideal world we would have a series that goes across different types of tracks across the country, and I think that is something in the future that could happen. At the moment, the finance isn't there to make it financially viable which is the main reason it isn't like that. There are no qualifying rounds now like there used to be and now it is a straight final, it would be great to see it run over different areas of the country and different types of tracks. That would give you a true reflection of the British champion."
THE CONTENDERS
Grand Prix rider Bewley won the title in 2022 and will be heavy favourite to retain his crown on his home track. Belle Vue teammate Tom Brennan finished second last season and will be hoping to challenge for the title again. Adam Ellis, Chris Harris and Charles Wright have all tasted glory before and will be looking to add to their titles.
AWAY DAYS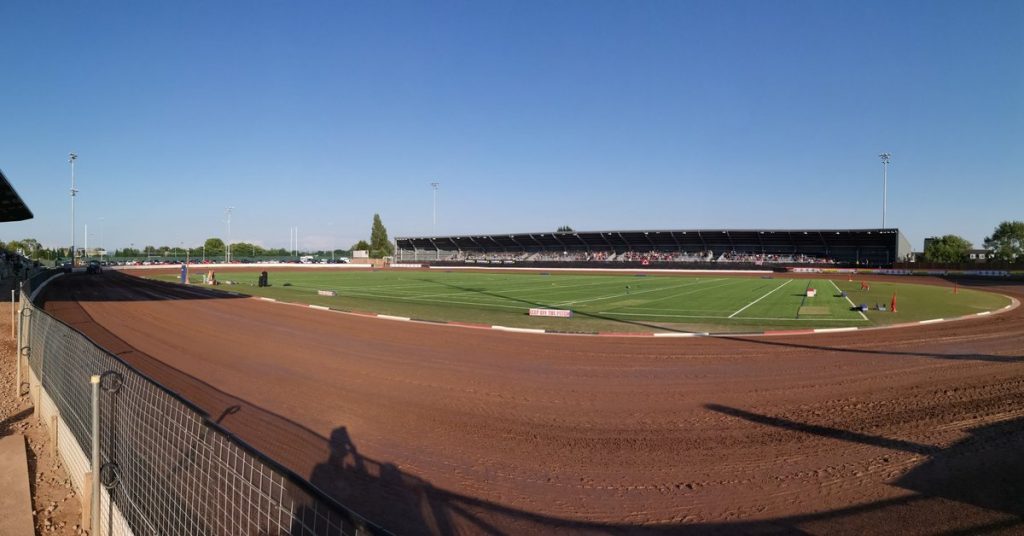 Tickets can be purchased here. For more information about your visit to the National Speedway Stadium, head here.
For more information about the club head to Belle Vue's official website.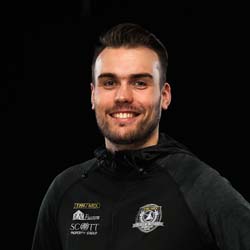 Digital Media Manager at Ipswich Speedway