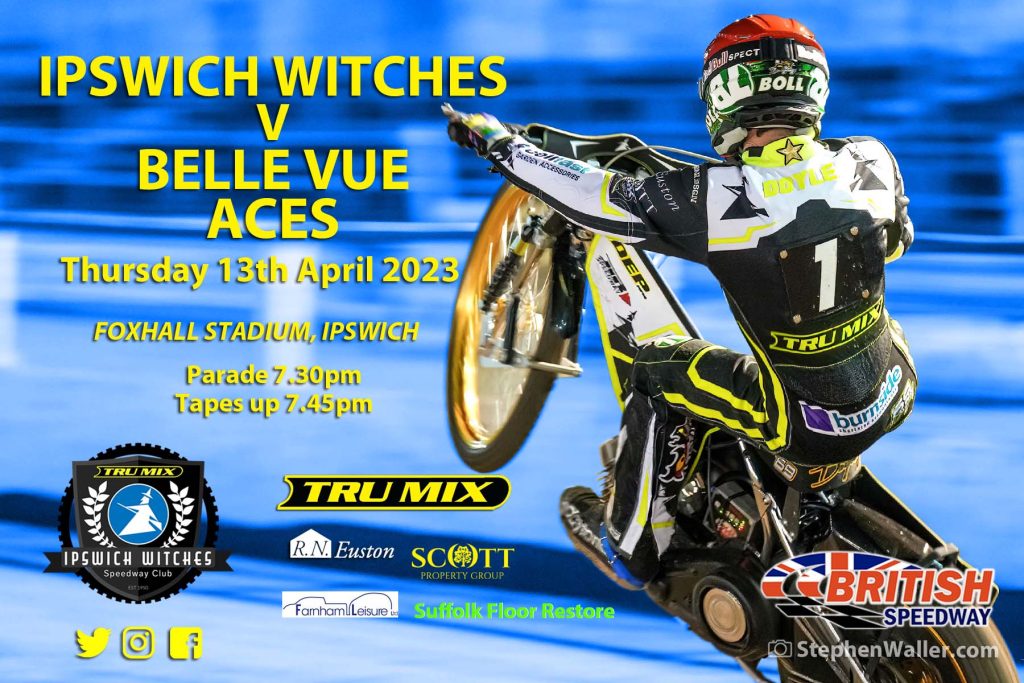 By Henry Chard
All the details ahead of our Premiership R1 fixture with Belle Vue.
WHEN & WHERE
The Ipswich 'Tru Mix' Witches host the Belle Vue Aces at Foxhall Stadium on Thursday 13th April in a Premiership R1 fixture that starts at 7.30pm.
MEETING SPONSORS
Suffolk Floor Restore – Suffolk Floor Restore is a family run business that provide a professional stone and tile cleaning.

Farnham Leisure Ltd – Catering to all of your caravan servicing, accessory fitting and repair requirements. They are a Bailey of Bristol main solus dealer for new Bailey touring caravans, while they also offer a vast selection of used caravans. They also have a camping and leisure shop which boasts a wonderful selection of products.
TEAMS
IPSWICH: 1. Jason Doyle 10.32 2. R/R for Erik Riss 6.00 3. Danny King 6.41 © 4. Keynan Rew 5.00 5. Emil Sayfutdinov 8.00 6. Danyon Hume 3.07 7. Joe Thompson (RS). Team Manager: Ritchie Hawkins
BELLE VUE: 1. Dan Bewley 8.95 2. Norick Blödorn 5.33 3. Tom Brennan 5.74 4. Charles Wright 6.55 5. Brady Kurtz 8.22 © 6. Jaimon Lidsey 5.16 7. Anders Rowe (G) (RS). Team Manager: Mark Lemon
REFEREE: S.H. Kennett
PREMIERSHIP TABLE
| | | |
| --- | --- | --- |
| Team | Meetings | Points |
| Sheffield | 2 | 5 |
| Wolverhampton | 1 | 2 |
| Ipswich | 1 | 2 |
| Leicester | 0 | 0 |
| Peterborough | 1 | 0 |
| Belle Vue | 2 | 0 |
| King's Lynn | 1 | 0 |
TICKETS
Tickets are available to buy online (until 7pm on raceday) and on the gate and are priced at £22 for adults and £20 for concessions (65+). Children 16 and under go free. Official programmes are priced at £3 and are available at the stadium. Car parking is free for all supporters. Debit and credit card payments are accepted. Turnstiles open at 6.40pm.
THE STORY
The Ipswich 'Tru Mix' Witches return to Premiership action on Thursday as they take on reigning champions Belle Vue at Foxhall. The Suffolk side won their first league fixture of the season away at Peterborough last month before they began their Knockout Cup campaign at Foxhall last week with a win over Leicester in the first leg of their quarter-final tie.
The hosts will be without Erik Riss for this fixture with the German serving his mandatory seven-day suspension for missing last Friday's meeting for Redcar, his Championship club, due to illness. Riss was struggling in last Thursday's win over Leicester but is hopeful of a return to action for the second leg in the East Midlands on Monday. Rider replacement will be in operation at number two against the Aces.
Jason Doyle is unbeaten by an opponent so far at Foxhall this season after his paid maximum in the win over Leicester and will look to carry on that form against the Aces, but it will take a team effort on Thursday to get the victory and build a lead that puts them in a good position to take the aggregate bonus point.
FROM THE BOSS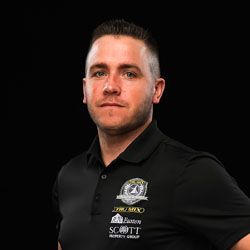 Ipswich 'Tru Mix' Witches team manager Ritchie Hawkins gives us his pre-match thoughts…
"A tough ask becomes harder for us missing Erik. He is a vital part at the top end of our team, so it puts more emphasis on the bottom end to score points.
"Belle Vue had a couple of tough results against Sheffield, but I really wouldn't read a lot into that. They are the reigning champions and are one of the favourites to win again this season. I think they bring a very strong side and pose a dangerous threat to us. We will need to carry on from where we left off last week.
"This year we have got the bonus point back and I think an accumulation of bonus points in the final league table will certainly help in the play-off race. At this stage for us and the stage we are at with our team in the season, it is all about just winning meetings. If we can just keep winning and making sure we are winning our home meetings and are there or thereabouts come mid-season, then we can put more focus in the second set of fixtures on getting the bonus points when I feel we will be at our strongest and clicking into form. The younger riders will have more experience, at the moment it is all about winning meetings until we get a bit more experience in the side, we will focus more on bonus points when we need to in the second half of the year."
THE ACES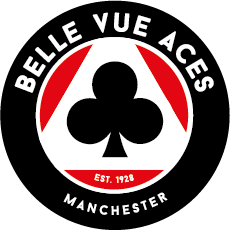 Belle Vue enjoyed a dream 2022 season as they lifted the Premiership title. Success in speedway more often than not means team changes the following season and whilst they have tried to keep the core of the title-winning side together there are three fresh faces in the side.
The headline signing of the winter was the capture of world number six Dan Bewley as the British champion returns to British speedway in 2023 as the Aces' number one. Former world under-21 champion Jaimon Lidsey also returns to British speedway for the first time since 2019 with the Aces and Jake Mulford is their 'Rising Star' this season. However, Mulford is out of this fixture as he is serving the mandatory rest period after suffering a concussion, with Anders Rowe guesting in his place.
Four of the title-winning side return as Brady Kurtz captains the team and he is joined by Charles Wright, Norick Blödorn and Tom Brennan who makes the move up from the 'Rising Star' position this campaign. The Manchester side will be looking to get their first points on the board at Foxhall after losing home and away to Sheffield in their opening two fixtures.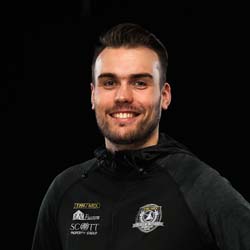 Digital Media Manager at Ipswich Speedway