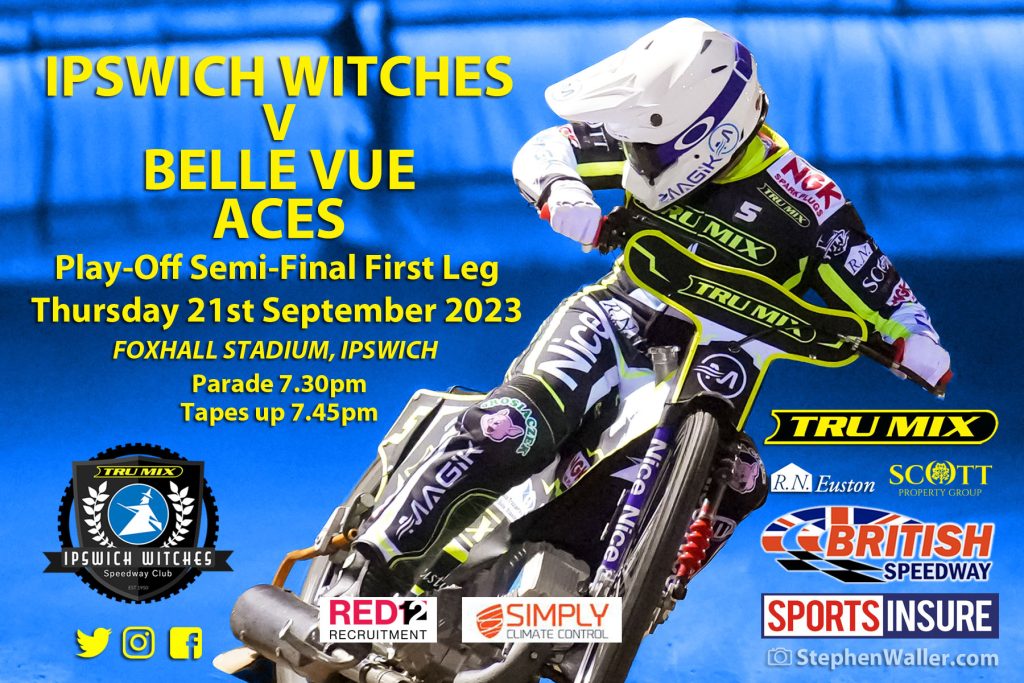 By Henry Chard
All the details ahead of our Sports Insure Premiership play-off semi-final first leg fixture with Belle Vue.
WHEN & WHERE
The Ipswich 'Tru Mix' Witches host the Belle Vue Aces at Foxhall Stadium on Thursday 21st September in a Sports Insure Premiership play-off semi-final first leg fixture that starts at 7.30pm.
MEETING SPONSORS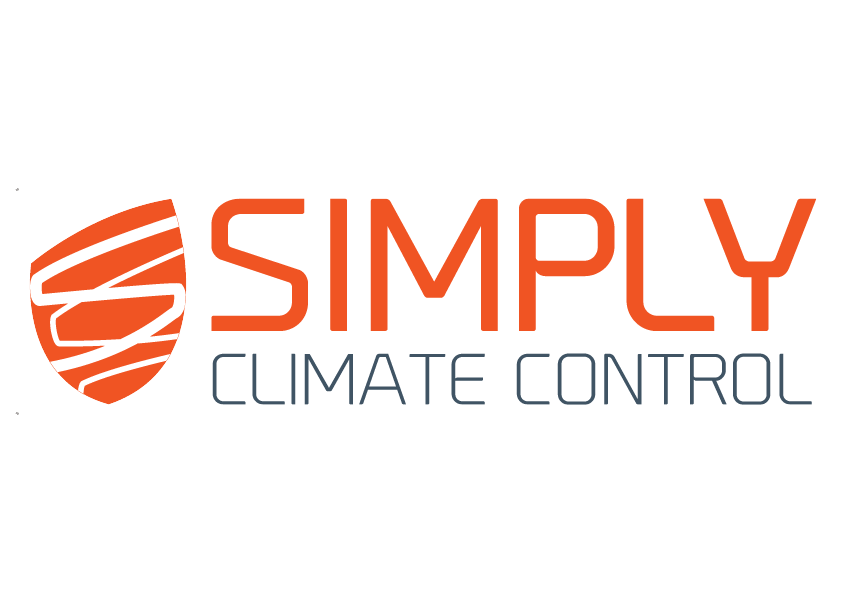 Simply Climate Control – Simply Climate Control is a progressive business specialising in the design, supply and installation of heating, ventilation & air conditioning (hvac) systems for retail, commercial, industrial & domestic spaces.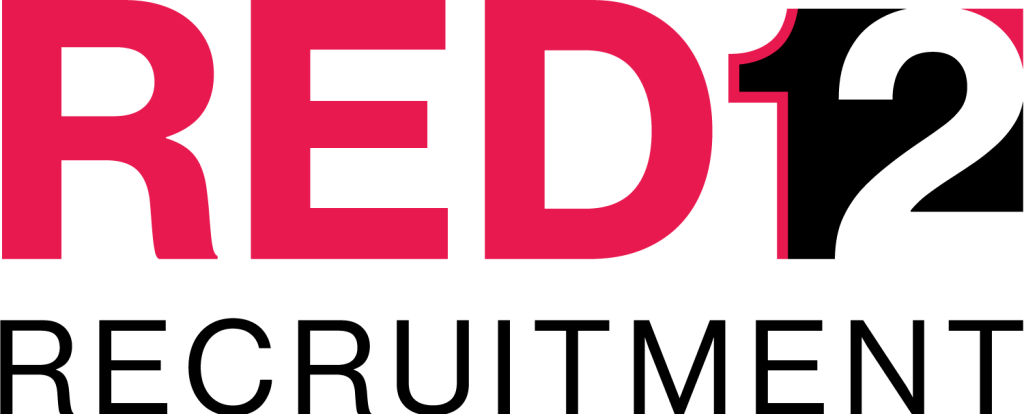 RED 12 Recruitment – RED 12 offers a one stop solution to clients and candidates alike. For their clients they can offer a complete service ranging from transport managers, traffic operators to HGV drivers, 7.5t and van drivers. They understand everybody's lifestyle is different which is why for their candidates they can offer a range of work to suit your needs, whether its long term, weekend work, part time or permanent. RED 12 has the solution for you.
TEAMS
IPSWICH: 1. Emil Sayfutdinov 10.14 2. Danyon Hume 4.00 3. Danny King 7.03 © 4. Erik Riss 5.03 5. Chris Harris (G) 9.21 6. Keynan Rew 4.00 7. Jack Smith (G) (RS). Team Manager: Ritchie Hawkins
BELLE VUE: 1. Brady Kurtz 8.33 © 2. R/R for Charles Wright 6.55 3. Jaimon Lidsey 7.82 4. Tom Brennan 6.16 5. Dan Bewley 8.00 6. Norick Blödorn 5.80 7. Connor Bailey (RS) 8. Freddy Hodder. Team Manager: Mark Lemon
REFEREE: C. Gay
SPORTS INSURE PREMIERSHIP TABLE
| | | |
| --- | --- | --- |
| Team | Meetings | Points |
| Belle Vue | 24 | 44 |
| Wolverhampton | 24 | 38 |
| Sheffield | 24 | 37 |
| Ipswich | 24 | 34 |
| Leicester | 24 | 34 |
| Peterborough | 24 | 20 |
| King's Lynn | 24 | 9 |
PLAY-OFF DRAW
SEMI-FINALS
First Leg: Ipswich vs Belle Vue. Second Leg: Belle Vue vs Ipswich
First Leg: Wolverhampton vs Sheffield. Second Leg: Sheffield vs Wolverhampton
TICKETS
Tickets are available to buy online (until 7pm on raceday) and on the gate and are priced at £22 for adults and £20 for concessions (65+). Children 16 and under go free. Official programmes are priced at £3 and are available at the stadium. Car parking is free for all supporters. Debit and credit card payments are accepted. Turnstiles open at 6.40pm.
THE STORY
The Ipswich 'Tru Mix' Witches race the first leg of their Sports Insure Premiership play-off semi-final tie against the Belle Vue Aces on Thursday at Foxhall.
Ipswich were due to race the Aces in Manchester on Monday in what should have been the first leg, but the fixture was postponed due to the bad weather at the National Speedway Stadium. That means Ritchie Hawkins' side will now be looking to build a big lead on home shale to take to Belle Vue next Monday for the deciding leg.
The hosts are without the talismanic Jason Doyle who is recovering from a nasty crash at the Danish Grand Prix last Saturday with Chris Harris guesting in his place. The home team are also still without injured Rising Star rider Dan Thompson and twin brother Joe was due to guest again in his place. However, the declared team was rejected because of the 'eight-day rule'. Promoter Chris Louis said the following on the matter: "As a club we disagree with the wording in the rule book and the decision but in the interest of the sport we have changed our line up to include Jack."
The Witches have lost to the Aces on both of their visits to Foxhall this season, 41-49 and 44-46 and are fully aware of the test that awaits them over two legs as they attempt to dethrone the champions.
FROM THE BOSS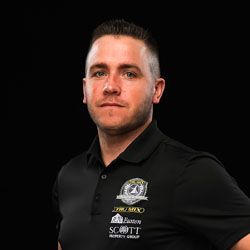 Ipswich 'Tru Mix' Witches team manager Ritchie Hawkins gives us his pre-match thoughts…
"We head into play-offs without Jason Doyle and obviously he will be a big miss to us as he has been the rock of our side for the last two years and has been absolutely instrumental in making the play-offs over the last two seasons and winning the Knockout Cup. Unfortunately, he is still feeling pretty second hand after his massive crash last weekend and needs time to recover. Chris Harris will guest, and he will really enjoy track conditions if they are like they were last week. He always enjoys a guest booking and we will enjoy having him in the side.
"Now we host the first leg, and the emphasis is on trying to build up as big a lead as possible. We need another performance like we have had recently but we are racing against the reigning champions and a side that have got the better of us this year, and everyone else. It is a massive ask but if we can all pull together and perform like I know we can then we can get a lead to take to Manchester next week.
"We are in a great run of form, and we will have another great crowd like we did last week and that makes a big difference. If we can carry on that buzz because we all want to progress to the final again and we know that winning feeling and we want more of it. Everybody is fully focused on the job in hand, and we need to carry on what we have been today because of later we have been a very good side."
THE ACES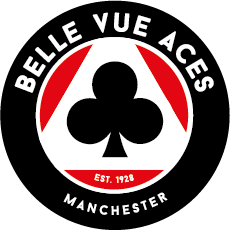 Belle Vue have been the team to beat in the past two seasons, having won the league in 2022 and finished top of the 2023 table ahead of the play-offs. They have picked up six wins on the road in the Sports Insure Premiership this season and will come to Suffolk with confidence knowing that they have picked up two victories at Foxhall already this year.
The away side are without the injured Charles Wright and will be using rider replacement at number two in his absence. Norick Blödorn was due to miss Monday's scheduled fixture after a crash in the SGP2 last Friday but is fit enough to take his place in the side at Foxhall.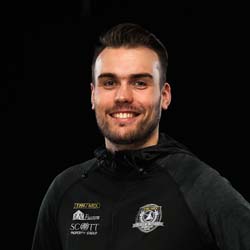 Digital Media Manager at Ipswich Speedway