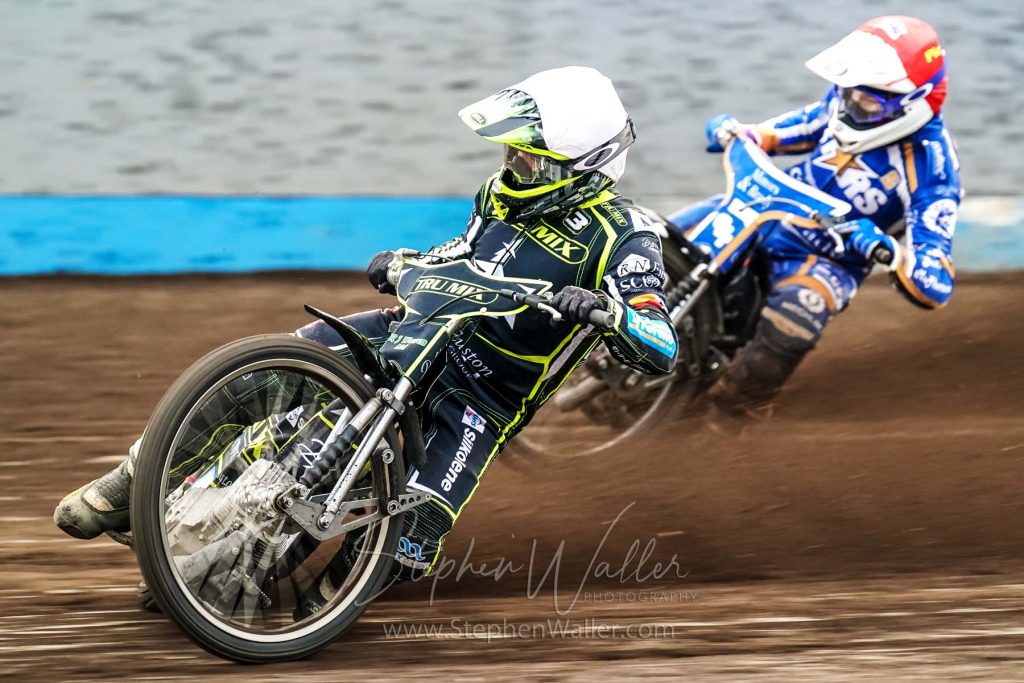 By Henry Chard
All the details ahead of our Premiership fixture with King's Lynn.
WHEN & WHERE
The 'Tru Mix' Witches travel to Norfolk to face the King's Lynn Stars at the Adrian Flux Arena on Thursday 4th August in a Premiership fixture that starts at 7.30pm.
TEAMS
KING'S LYNN: 1. Josh Pickering 7.82 © 2. Thomas Jorgensen 5.71 3. Richie Worrall 5.61 4. Nicolai Klindt 7.43 5. Richard Lawson 6.59 6. Kasper Andersen (g) 4.77 7. Jason Edwards (RS). Team Manager: Alex Brady
IPSWICH: 1. Jason Doyle 10.47 2. R/R for Erik Riss 5.37 3. Danny King 6.77 © 4. Anders Rowe 4.59 5. Troy Batchelor 6.43 6. Paul Starke 4.40 7. Danyon Hume (RS). Team Manager: Ritchie Hawkins
REFEREE: A. Steele
PREMIERSHIP TABLE
| | | |
| --- | --- | --- |
| Team | Meetings | Points |
| Ipswich | 13 | 28 |
| Belle Vue | 13 | 26 |
| Wolverhampton | 13 | 24 |
| Sheffield | 11 | 23 |
| King's Lynn | 11 | 12 |
| Peterborough | 13 | 10 |
TICKETS
Tickets can be purchased online here and are available on the gate.
THE STORY
The 'Tru Mix' Witches travel to Norfolk on Thursday night for the East Anglian derby against local rivals King's Lynn in the Premiership. Ipswich have not been on track since their big win over Sheffield at Foxhall two weeks ago which saw them strengthen their position at the top of the table. The Suffolk side have already tasted victory at the Adrian Flux Arena this season winning 47-43 on their last visit as Jason Doyle roared to a 15-point maximum.
The away side are somewhat depleted for this fixture with Erik Riss set for a spell on the sidelines after he suffered a broken left ankle in a crash whilst riding for Landshut. The German had surgery last Thursday and will be unavailable for an estimated four to six weeks. Rider replacement will be used at number two in his absence. Ben Barker is also missing after his SCB registration was suspended after he provided a 'Non Negative' result following a random Drug and Alcohol test held at Oxford Speedway last Wednesday. His registration will remain suspended until further results have been confirmed from laboratory results expected later this week when the club will comment further on the matter. Anders Rowe returns to the side to ride in Barker's place at number four, his first appearance for the club since the first Premiership fixture of the season in May. Paul Starke is back in the team after his recent thumb injury and rides at reserve.
FROM THE BOSS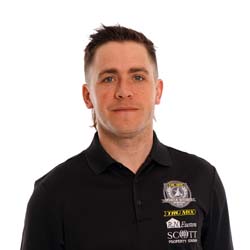 Ipswich 'Tru Mix' Witches team manager Ritchie Hawkins gives us his pre-match thoughts…
"We go to King's Lynn on Thursday missing Erik. His injury is a big disappointment because he has been a big part of the side this year and I could see he was improving and getting into the season. The injury has come at a bad time for him, and the club and we are really disappointed to lose him. As things stand, Ben is suspended and more will become apparent with that in the coming days.
"It gives us the opportunity to bring Anders in and I know there has been lots of different talk and rumours about him. For us at Ipswich, he has always been available for selection, but Danyon got his shot and came into the side, and he has been brilliant and nailed a place down. It gives Anders an opportunity to show us what he is all about again and he has been in Poland as I'm sure a lot of people know, and he has done really well. He has chosen his own path to go out there and spend a lot of time there and I spoke to him on the phone, and he seems to be back to his old self, and I know he will be very keen to do well and will want his place back. I have worked closely with Anders over the last 18 months, and it is pleasing to give him a shot and see what he has got.
"Erik had a successful operation which showed no ligament damage, but he will still be out for four to six weeks which takes us to the play-offs. We are definitely looking at options at what we can do regarding that and that may or may not include Ben's situation which we should know more about imminently. We have only got until the Belle Vue meeting where we are allowed to make changes, so we have got to act quickly. Me and Chris (Louis) have spent the last week constantly on the phone talking about it and there are plans in place for whatever eventuality."
THE STARS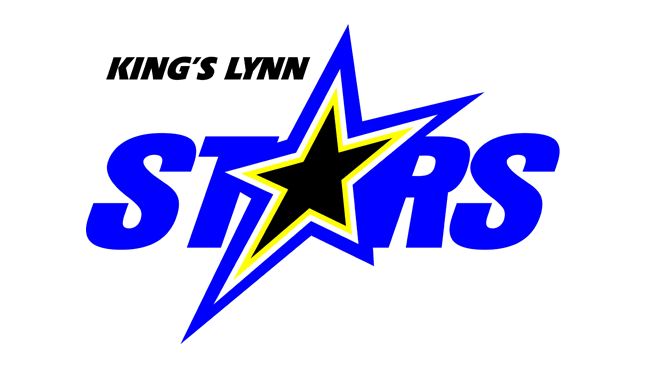 After a bright start to 2022, King's Lynn have tailed off and have it all to do to make the end of season play-offs. The Stars qualified for the League Cup final early on in the season but in the Premiership, they sit fifth and 11 points off the play-off places with nine fixtures remaining. The Norfolk side have been defeated twice on home shale already this season and know that any more slip-ups would almost end any hopes of reaching the top four.
The Stars have signed Nicolai Klindt to fill the gap left by Niels-Kristian Iversen's departure and he will make his debut in Thursday's fixture, riding at number four. Rising Star Jack Thomas was due to return to the side after his injury but has suffered a setback meaning Jason Edwards keeps his spot whilst Kasper Andersen guests for the injured Lewis Kerr at number six.
AWAY DAYS

An adult ticket costs £20, concessions (over 65) and students £18 and children (ages 12-17) £5. Official programmes cost £3. Facilities include free floodlit parking, seated grandstand, covered standing grandstand, restaurant, fully stocked bar and function room, four licenced bar outlets, merchandise stands, toilets and a first aid room. For travel information head here.
For more information about the club head to King's Lynn's official website.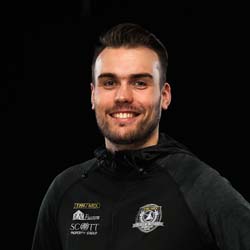 Digital Media Manager at Ipswich Speedway